Reading time: 4 minutes
The four faculty members honored with Maryville University's 2016 Outstanding Faculty Award hail from different academic disciplines, but they share common threads. They embrace technology as a powerful learning tool, and value collaborations with campus and other communities. Most especially, however, they excel at weaving the connection between teaching and research throughout their courses in ways that inspire students and colleagues, and elevate their respective professions. This year's recipients include Robert Bertolino, PhD; Robert Cunningham, PhD; Dan Deschamp, PhD; and Jessica Senne.
Robert Bertolino, PhD
As professor of rehabilitation counseling in the Walker College of Health Professions,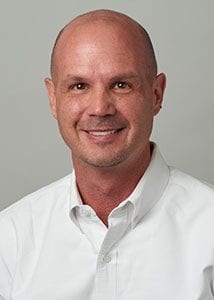 Bertolino describes the reciprocal relationship between teaching and scholarship as a critical part of his development as an educator. His scholarship is focused on therapy with adolescents and families, counseling education, strengths-based practice, and therapist effectiveness. He espouses a collaborative, change-oriented approach to psychotherapy. Bertolino has published 14 books and has taught over 500 workshops throughout the U.S. and in 11 countries. He works with military and government agencies on counseling, serves as Sr. Clinical Advisor at Youth in Need, Inc.—a St. Louis-based nonprofit agency, and is a senior associate with the International Center of Clinical Excellence. Bob is a licensed marital and family therapist and professional counselor.
Robert Cunningham, PhD
As director of Maryville's occupational therapy program in the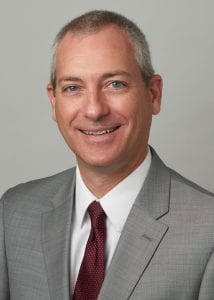 Walker College of Health Professions, and as a professor in the program, Cunningham continues to push the boundaries of learning. His expertise on the use of assistive technology is unparalleled. As a leader in the creative use of learning technology, Cunningham's classrooms are engaging and relevant. His students gain confidence in the use of mobile devices as cutting edge tools in the practice of occupational therapy. Across campus, Cunningham champions students with disabilities, and supports a variety of student engagement and study aid initiatives. A highly effective teacher of teachers, he also trains other faculty members on innovative ways to use technology in the classroom.
Dan Deschamp, PhD
Deschamp, an associate professor, is a mentor and coach for the next generation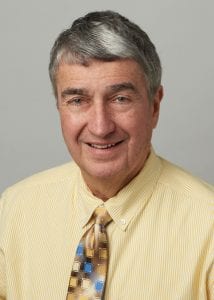 of school administrators in the School of Education doctoral programs. In fact, he led the creation of the first doctoral program in educational leadership in 2005, and in 2012 he worked with a team to develop an EdD program for teacher leaders. He inspires his students to reflect on the issues and dilemmas faced by today's educators, and respond thoughtfully to those challenges. He serves as a pro bono consultant to school districts such as Ritenour, Hazelwood, and Parkway to help educators develop a shared vision and engage in strategic planning. In the same way, Deschamp is dedicated to mentoring his doctoral students in the context of their own work –fully aware of how greatly they impact the future of young students each and every day.
Jessica Senne
Senne brings a distinct enthusiasm and multi-layered teaching approach to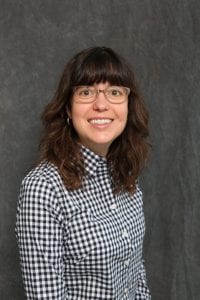 her classroom and beyond. As an assistant professor of interior design in the Design & Visual Arts program, Senne initiates student-centered scholarship opportunities, uses technology to enhance creative learning, and encourages her students to excel as leaders both on and off campus. An exhibit she curated on Ralph Fournier, mid-century modern architect, involved significant student research, community input, and faculty collaboration—and was recognized for excellence by the Council for Interior Design Accreditation and the Interior Design Educators Council. Her students have won awards for efforts as members of Maryville's student chapter of the U.S. Green Building Council, which Senne advises. Recently, she co-authored a published paper entitled "Architecture:  A Nexus of Creativity, Math, and Spatial Ability," which was presented at state and national conferences, and published in Gifted Child Today.