At the 2022 Somewhere Over the Rainbow KidTalk event – to support the Walker Scottish Rite Clinic of Maryville University – Emcee Derrion Henderson, Morning Anchor, WMBF New, Myrtle Beach, S.C., entertained an enthusiastic in-person crowd of 200 people at the Sheraton Westport.
The popular event featured dinner, an open bar, live and silent auction, and entertainment by the famed, talented Brian Owens. Over $120,000 in funds were raised, which will help to ensure that children aged two to six years old and their families can receive speech therapy services at no charge, regardless of their financial situation.
About KidTalk
KidTalk is an annual fundraising event to celebrate and support the Walker Scottish Rite Clinic, a 501(c)(3) charitable organization founded in 1988 by St. Louis Scottish Rite Masons. In 1996, the Walker name was added in recognition of Earl and Myrtle Walker. In January 2015, the Walker Scottish Rite Clinic entered into a professional partnership with Maryville University to expand therapy opportunities for preschool age children in the Greater St. Louis area.
The Clinic continues as a charitable organization under the umbrella of Maryville University, which enables the Clinic to provide a site on the Maryville campus and increase services to children at multiple locations that include St. Louis City and County, as well as Jefferson, Franklin, and Lincoln Counties in Missouri. The Clinic also relies on the invaluable support and leadership provided by The LIGHT Foundation St. Louis.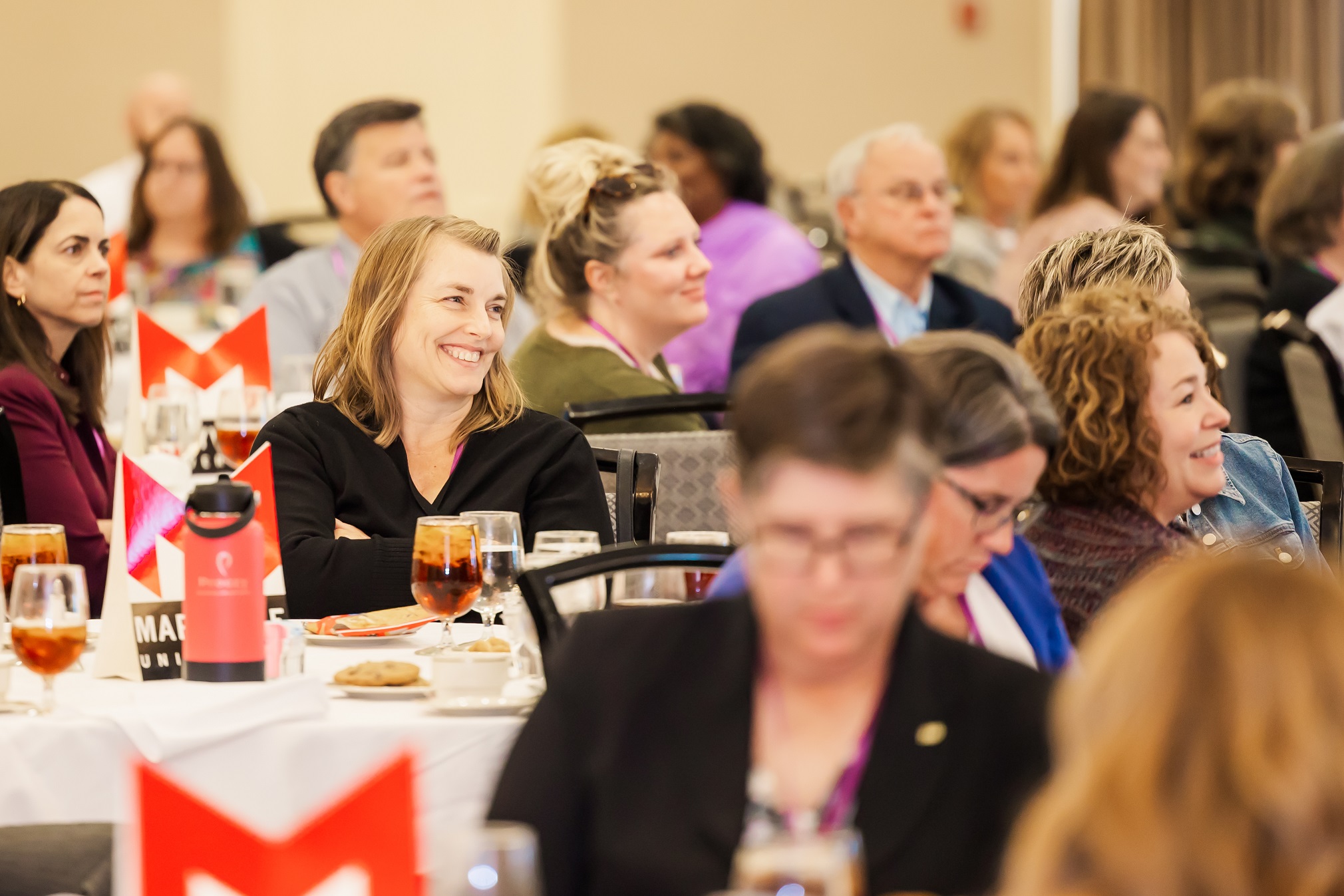 Maryville University's Speech-Language Pathology Program
Graduate student clinicians studying speech-language pathology gain critical experiences providing assessments and intervention (therapy) services under the close and constant supervision of professors who are ASHA certified and Missouri licensed speech-language pathologists. Students have the opportunity to help people with strokes, brain tumors, brain injuries, and more to regain their ability to communicate. In the Walker Clinic, students have the opportunity to gain experience in early intervention by working with preschool age clients. During the COVID-19 pandemic, Walker Clinic Director Jacob Gutshall and the Clinic team gained a national thought leadership reputation by virtually hosting therapists from around the country to share resources.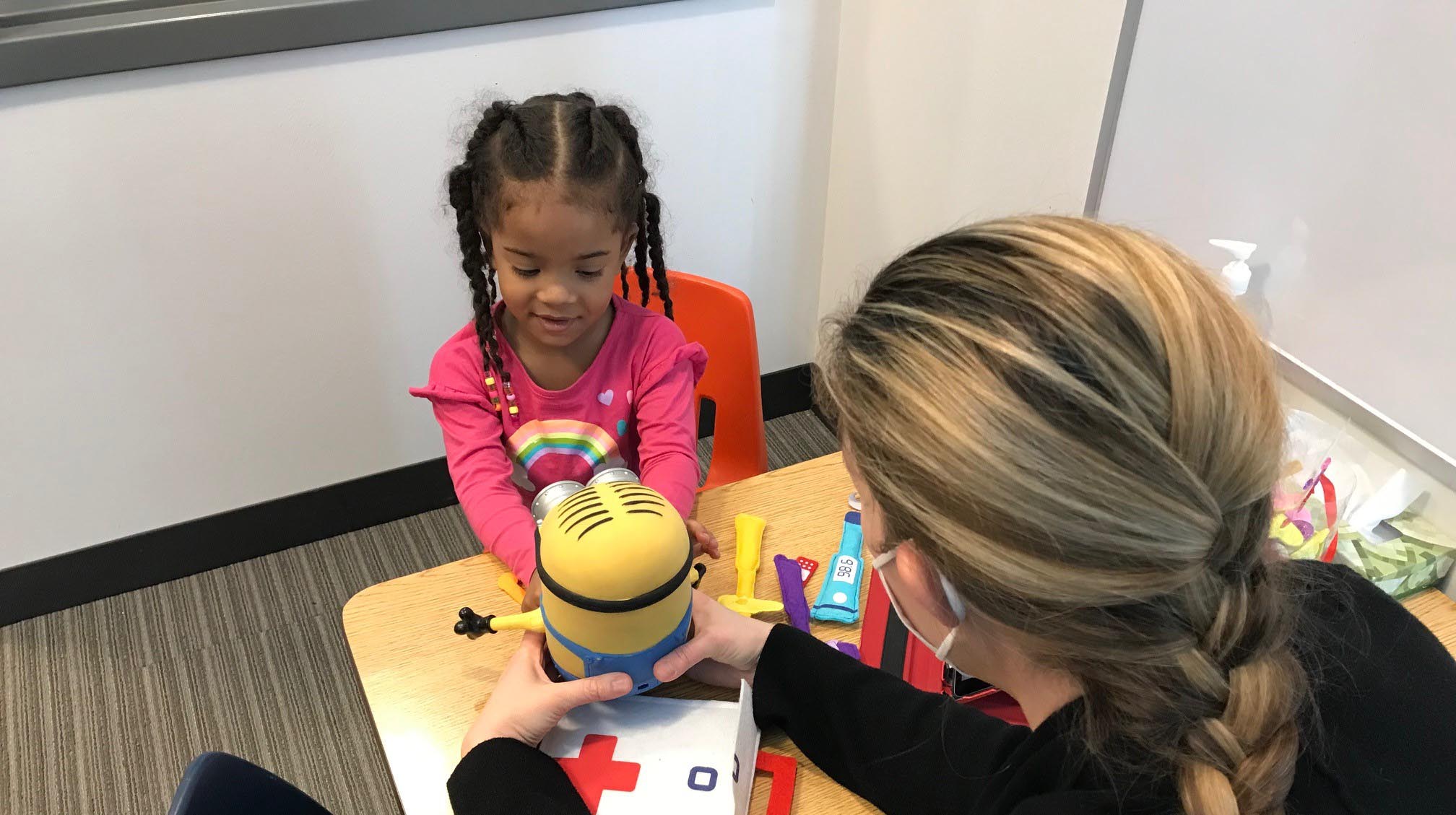 John Siscel, Ed.D., honored with the Les Denney Leadership and Service Award at KidTalk
"I am one of the last original board members of the Walker Scottish Rite Clinic," said Dr. Siscel. "I was so impressed when Mr. Walker and Mr. Denny talked about creating a program that addressed childhood language disorders. There was nothing like that unique service in our area, and kids who have childhood aphasia or language problems had no place to go."
When the Walker Scottish Rite Clinic was developed at 3633 Lindell Blvd., this exciting new service was offered for the first time. The building had to be altered, but they found the money to do it. As time went on, Earl Walker made the connection with Maryville University.
"There was clear synergy right from the start, and it's been advantageous to be part of Maryville," explained Dr. Siscel. "It felt like the whole world turned a different page. And now, there's even more far-reaching impact for children as families in north city (The Hub) and towns up and down the eastern side of Missouri have an opportunity (virtually) to receive care. The connection with Mercy Hospital has also been helpful.
"One thing that is certain: good ideas never die. And, one person can make a difference. Here we are, all these years later; one person led to a few and then to many. Kids are now coming back as parents and bringing the next generation."
Other 2022 KidTalk honorees were Josie Kleinheider, receiving the Lewis and Melba Krehmeyer Scholarship; Hayley Sorg, receiving the DeMolay Light Foundation Scholarship; and Emily Tinsley receiving the Margaret Guzzardo Scholarship. Co-Chairs of the event were Sally and Scott Denney, Jami and Jowcol Dolby, and Laura and Andrew Ernst. Honorary Chairs were Kelli and Nathan Linneman, and Sha Niece and Demetrius Hinton.