Reading time: 1 minute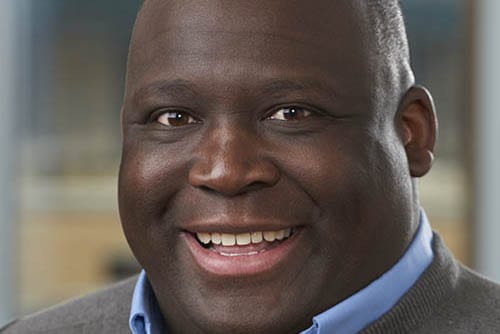 Jason Williams, EdD, assistant professor of sport business management in the John E. Simon School of Business at Maryville University, is a regional recipient of the 2015 ACBSP Teaching Excellence Award. The Accreditation Council for Business Schools and Programs presents the award to outstanding individuals who exemplify teaching excellence in the classroom.
Williams was honored at the ACBSP Conference 2015 held in June in Philadelphia, Pa. As a regional recipient, Williams is now a candidate for the organization's international teaching award.
"Maryville is focused on creating a student-centered sport business management program that features expert faculty, real world learning through business partnerships and internships, and rigorous professional mentoring," says Williams, who also serves as director of Maryville's Rawlings Sport Business Management program. "I'm honored by this teaching award, and appreciate the attention it brings to our program's success."
Williams also caught the attention of the St. Louis Cardinals. Several years ago, the Cardinals recognized a need to observe and measure the effectiveness of customer service at the box office on game days. The club reached out to Williams and the Rawlings Sports Business Management Program for expert insight.
Graduates of the Rawlings Sport Business Management program consistently land employment with key professional sports teams and sport business organizations across the United States.
"It is more important than ever for business programs to produce graduates who are ready to enter the global marketplace," said Jeffrey Alderman, ACBSP chief executive officer. "ACBSP has a mission to develop, promote and recognize best practices that contribute to continuous improvement of business education. Recognition of teaching excellence is one way we achieve this goal."