During earlier years on campus, Maryville alumni and students enjoyed gathering for Homecoming reunions and celebrations. The tradition is back! A refreshed version of Homecoming will debut this fall throughout the week of October 1-7, taking the place of Alumni Weekend and Fall Festival.
Attendees at Maryville's Homecoming will recognize a lot of the same events from Alumni Weekend, with an even more robust schedule of activities.
"Homecoming is the culmination of yearlong effort to bring together Alumni Weekend and Fall Festival into one event," says James Page, director of alumni engagement. "Alumni Weekend has been a great experience for our alumni over the years, and now is the right time to expand our celebration to the entire community."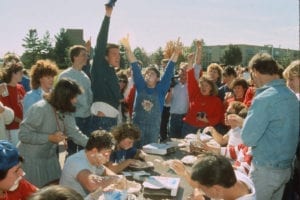 The goal is to retain what past participants have loved about the weekend but expand its reach to embrace a wider net of Maryville alumni, students, staff, faculty and friends, Page says.
Familiar activities will include class reunions, Golden Circle Luncheon, Fall Formal, student and alumni art show, President's Reception, Alumni Bash, Lip Sync competition, LouieFest and the Saints Soccer Tailgate and games.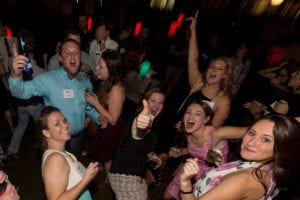 Special events this year include a 35th anniversary celebration for the physical therapy program and panel discussions throughout the week featuring alumni who will share their experiences and expertise.
"Students will also bring their energy and excitement throughout the week as they compete in our traditional Fall Festival events to pursue the honor of being crowned the champions of Homecoming," says Brian Gardner, assistant dean and director of student involvement. "This will give our students an unprecedented look into life as an alumnus of Maryville University—a life of personal and professional success we hope they aspire to achieve."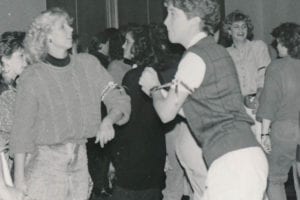 A wide range of events will take place during the week, but Page is especially interested in watching the Saints Soccer Tailgate continue to grow in popularity.
"Over the past three years we have seen this event grow into something very special for our student-athletes, their families and our alumni," he says. "To see our students out in the parking lot grilling burgers beside our alumni is fantastic, plus the food is always amazing."
Gardner looks forward to celebrating past traditions and creating new ones.
"I truly believe this will be transformative to our spirit, pride and tradition on campus because it will bring the entire community together in a celebration of everything that is Maryville and Saints Nation," he says. "I predict the excitement and fanfare will be contagious."