We are pleased to announce that Elizabeth Buck, Ph.D., RN, former assistant dean for nursing at Maryville University's Catherine McAuley School of Nursing, has been named a Lift Up St. Louis Honoree, representing Educators and Healthcare Heroes.
While the fabled Great Forest Park Balloon Race was unable to proceed as originally planned this year, hot air balloon fans were still able to see balloons soar over St. Louis in September in a new celebration. "Lift Up St. Louis," in cooperation with its presenting sponsor, PNC Bank, flew hot air balloons across the St. Louis skies in tribute to essential workers, educators, healthcare heroes, and those standing up for change. Through their work to uplift our communities, these leaders represent all of the incredible St. Louisans who have stepped up during trying times – working tirelessly every day to help keep our lives as normal as possible.
Dr. Buck is a deserving inclusion on this list of honorees!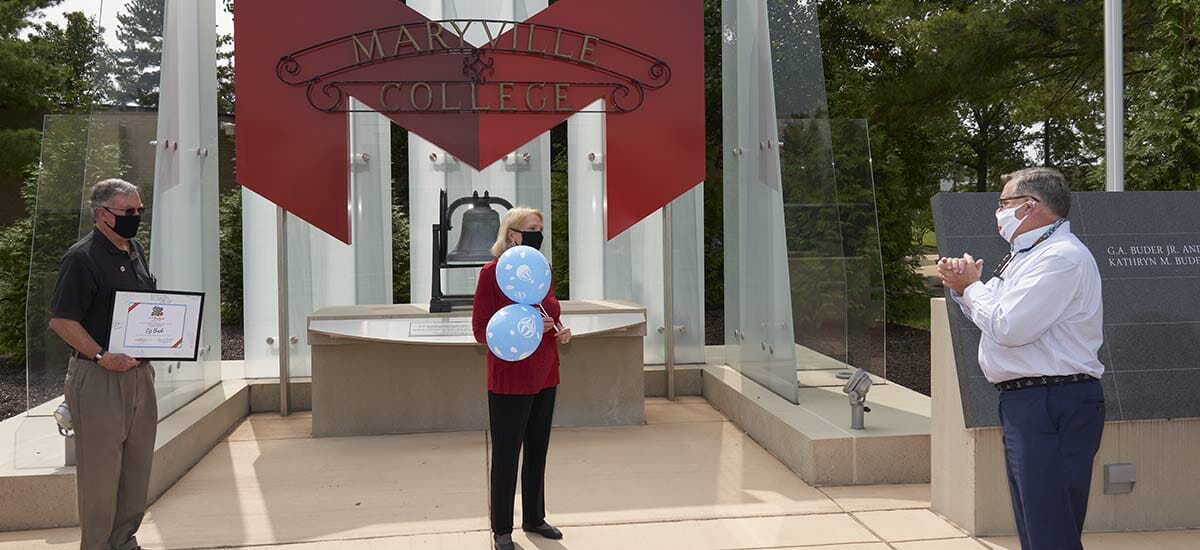 For thirteen years, Dr. Buck served as assistant dean of our school of nursing and educated thousands of today's St. Louis Healthcare Heroes. An academic administrator since 1998, she brought a student-first approach to doctoral specializations in nursing administration, helping nursing professionals advance their careers.
Dr. Buck's leadership was crucial to one of the most transformational changes at Maryville University, brining nursing programs into the online environment. The student response to the quality and timeliness of online graduate nursing was tremendous. She stewarded a comprehensive accreditation effort that earned a 10-year CCNE approval for all Maryville University nursing programs.
Congrats to @MaryvilleU health hero Dr. Liz Buck and my long-time collaborator, Urban League early childhood hero, Dr. Gwen Diggs!#LiftUpSTL: Meet the heroes who are lifting up St. Louis https://t.co/ttZyIU9sPv via @stltoday@PNCBank @JenningsK12

— Steve Coxon, PhD (@STEMaryville) September 26, 2020
Dr. Buck is a graduate of Penn State University and earned her diploma in nursing at the Hospital of the University of Pennsylvania. She obtained a BSN and MSN(R) at St. Louis University and a Ph.D. in nursing from the University of Texas at Austin.
Before joining Maryville University, Dr. Buck served as academic dean at Barnes-Jewish College in St. Louis. She also served for 23 years in the U.S. Air Force as a flight nurse, retiring with the rank of Lt. Colonel. We celebrate Dr. Buck and all Healthcare Heroes for their tremendous work lifting up St. Louis.
Congratulations, Dr. Buck!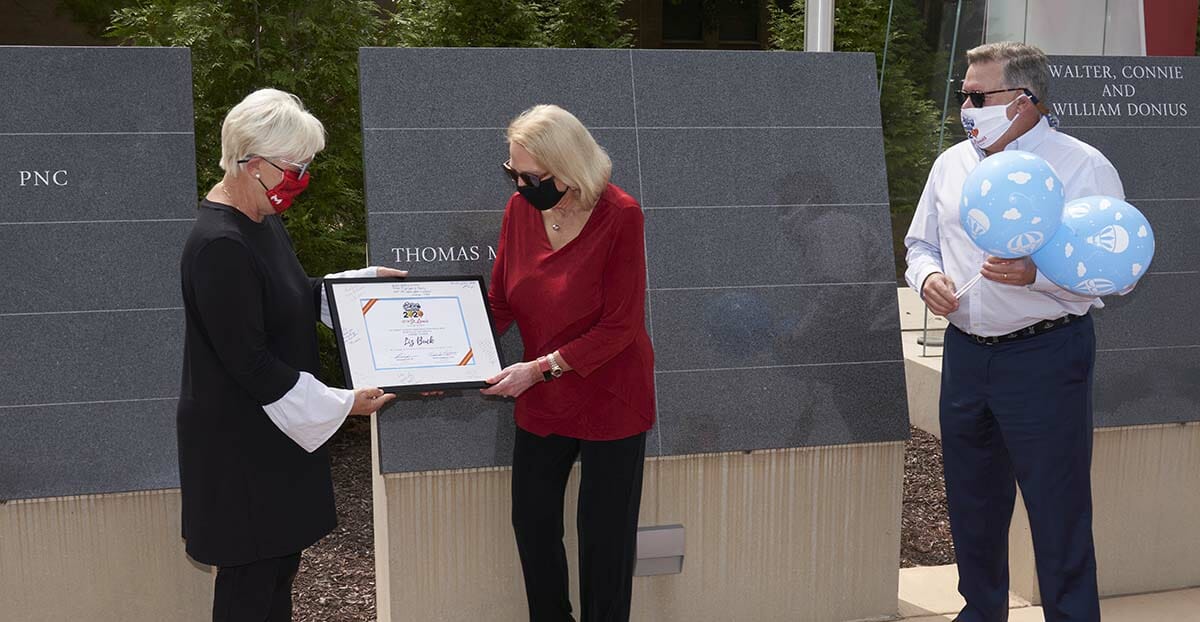 We are EXTREMELY proud to introduce you to these inspiring St. Louisans. Take a minute to read their stories…these uplifting leaders represent all those who work tirelessly to keep our lives as normal as possible. #LiftUpSTL https://t.co/JJySdcqr5M pic.twitter.com/E5a2ht32iL

— GFPBR (@GFPBalloonRace) September 28, 2020