Maryville's Men's Soccer and Women's Soccer teams became the first school duo in history to win Great Lakes Valley Conference Championships in the same year!
Maryville women's soccer won the GLVC Championship with a 2-1 victory over the University of Illinois Springfield. The Saints made goals from Madison Canoy and Lexi Gentry stand up for their first conference title in program history.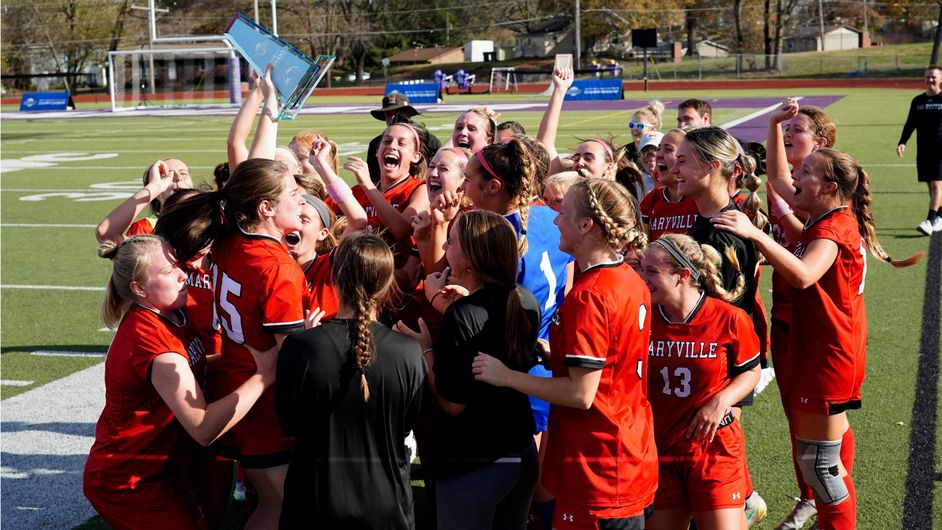 Jimmy Doherty slotted home the game-winning goal at the 106:24 mark of double overtime to boost our men's team to their championship by a 1-0 score over Lewis. The title is the third GLVC Tournament Championship for the Saints, joining the 2018 and spring 2021 championship teams.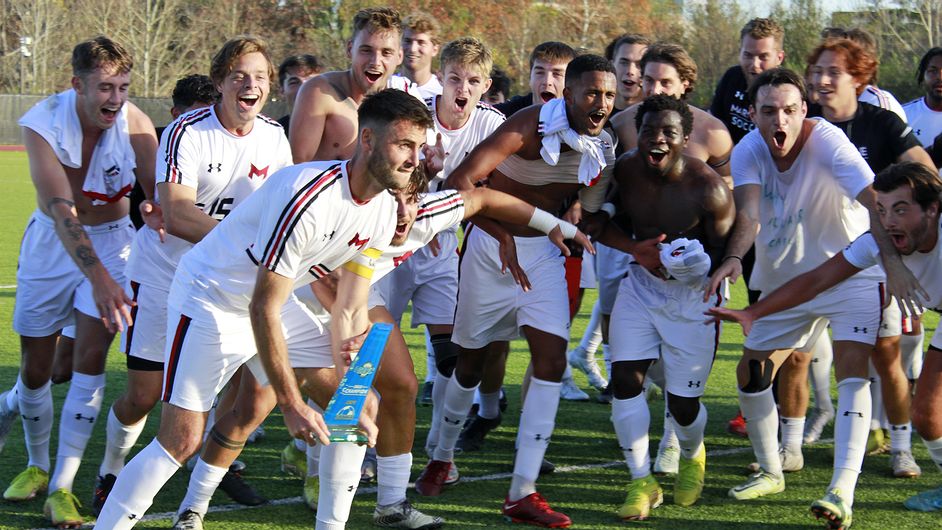 Next for our Saints soccer teams? The NCAA Tournament! The women's match is a road game against Northern Michigan and will be streaming at 10 a.m. on Friday, November 11. The men's match will stream at 1:00 p.m. on Sunday, November 13… and is a home game! Watch online or FILL THE STADIUM on Sunday!
How about this fact…

Maryville is the FIRST school in the history of the @GLVCsports to win both #GLVCwsoc and #GLVCmsoc championship titles in the same year! #BigRedM #OneTeamOneFamily

Women's Recap 🏆: https://t.co/XeOGed89FI
Men's Recap 🏆: https://t.co/BcruAUET13 pic.twitter.com/ZN3eItAM4W

— Maryville Athletics (@MaryvilleSaints) November 7, 2022
BREAKING: Maryville is a soccer school 🏆 pic.twitter.com/OgUlO616Zq

— Maryville University (@MaryvilleU) November 6, 2022
CHAMPIONES X2 watch out @MUSaintsSoccer storms the field LET'S GOOOOOO #BigRedM!!! 🏆 🏆 pic.twitter.com/oZgcF0Zeav

— Maryville University (@MaryvilleU) November 6, 2022
— Maryville Athletics (@MaryvilleSaints) November 6, 2022
— Maryville Athletics (@MaryvilleSaints) November 6, 2022