Through dark times, through elation, throughout each day, we turn to a common comfort: music. To melodies that mirror our moods, that weep and celebrate with us, and keep constant company. And for youths who contend with cancer or a disease, music can offer support through one of life's toughest experiences.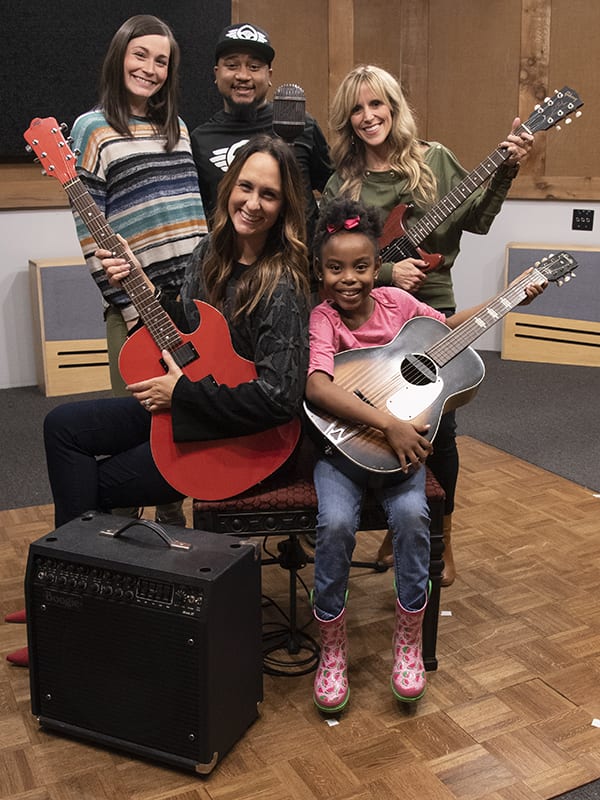 "When you're a child or a teen, so much of your power and authority is ripped away from you when combatting cancer or a disease because you have to listen to the doctors and nurses," explains Tracie Sandheinrich, senior music therapist and the director of clinical services and development at Kids Rock Cancer. "Songwriting gives kids their voice and power back."
Kids Rock Cancer delivers that impactful tool to youths in the hospital, giving them the opportunity to channel those intense emotions into a form that can once again make them feel heard.
"Traditional talk therapy can be difficult," says Sandheinrich. "A lot of children find it easier to express their emotions through music. I watch these kids transform through writing their own song and telling their own story, creating that safe space through a familiar format."
Maryville University launched Kids Rock Cancer in 2009, modeled after a music program in Texas, with one board certified music therapist: Sandheinrich. In the last decade, the program has expanded to three music therapists and significantly more patients.
CLICK HERE TO READ THE FULL STORY.
This story was originally published in the Ladue News. Photos courtesy of Christina Kling-Garrett.