The USNS Mercy sailed into the Port of Los Angeles on March 27, as local health authorities prepared for a surge of coronavirus cases that could have overwhelmed area hospitals. The 1,000-person ship had the mission of treating non-COVID-19 patients to alleviate the potential burden on the region's facilities.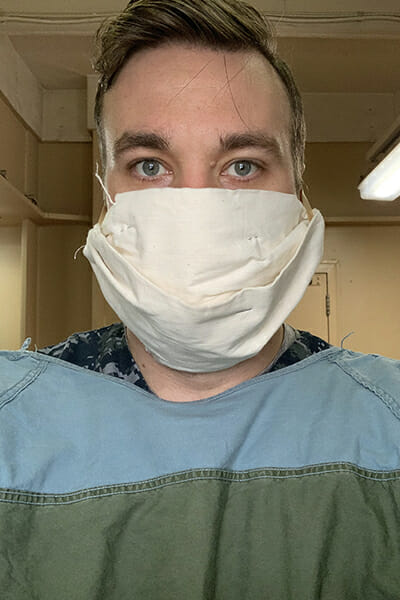 Aboard the ship was Navy Reserve hospital corpsman Tyler Hankins, who works as an intensive care unit nurse in the Kansas City area while also completing Maryville Online's Adult-Gerontology Acute Care Nurse Practitioner program. Hankins had volunteered for the USNS Mercy role one week prior, receiving his orders the following day. He had less than 24 hours to pack up his bags and say goodbye to his family, including his 6-year-old son.
"I felt like it was my duty to do something that could potentially help hundreds of people," Hankins said. "I already had experience working with COVID patients in the ICU, and I already had the military experience. I also had the mindset of wanting to help. It would have been a disservice not to volunteer."
Most of the USNS Mercy crew had never worked together prior to embarking the ship. They spent the first few days getting acquainted while preparing supplies. The crew did not know if they would be caring for 10 patients or 1,000 patients.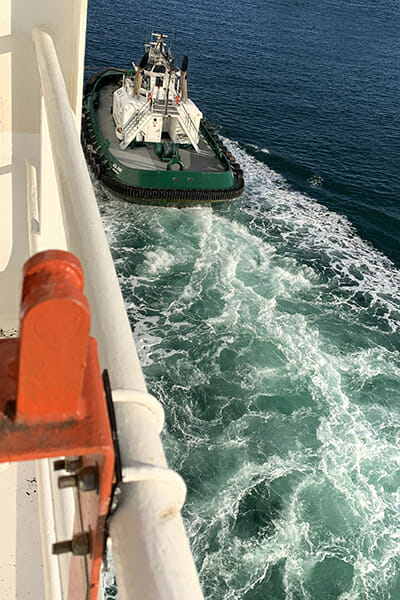 Hankins kept the Navy's unofficial motto "Semper Gumby" close to heart, reminding him to stay "always flexible."
When the patients did start arriving, Hankins assisted physicians and nurses in administering medications and conducting physical exams. But knowing his ICU expertise, Hankins' officers leaned on him to mentor younger corpsmen and help train newer officers who hadn't yet finished their ICU rotations before their USNS Mercy assignments.
Ultimately, LA-area hospitals only sent 77 patients to the ship over six weeks. During that time, the team completed a wide range of medical procedures from orthopedic surgeries to interventional radiology and skin grafting. While they did not treat COVID-19 patients, many of the patients experienced similar symptoms and required ventilators and other critical care support.
"I learned what it means to be a leader and how to put the best people in the best positions to benefit the team," Hankins said. "I also grew more confident in my skills. On the ship, I had to be decisive about was I was doing because of the limited timetable we were working with. I couldn't second guess my actions. In stressful situations, I relied on my team around me and learned that I am capable of doing hard things."