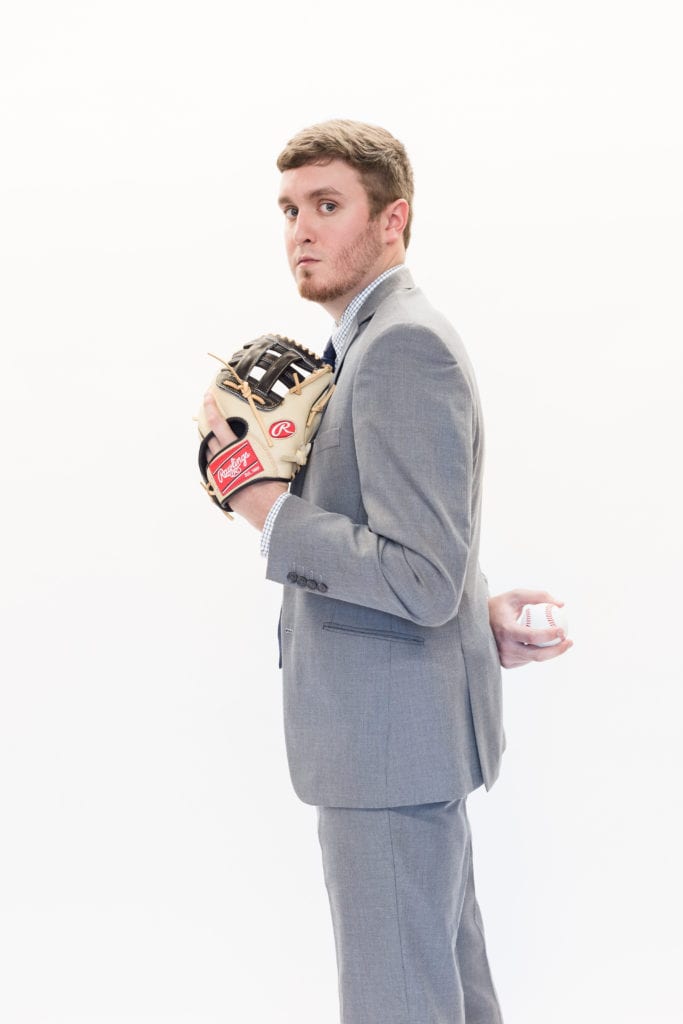 Trenton Schumer
Major: Rawlings Sport Business Management
Graduation Year: 2019
Trenton Schumer, a recipient of two scholarships from Maryville University, has been busy since he set foot on campus.
The third-year student, who will be graduating in 2019, has held a leadership role for the Rawlings Sport Business Management council, been an orientation leader for Saints Nation and volunteered as a peer mentor to assist freshmen while carrying a 3.5 GPA.
"I did enjoy being a peer mentor, because I had Brian (Gardner) as my teacher for the same class when I was a freshman, so it was a very cool experience to be the peer mentor and be able to relate to the students in the class," says Schumer.
Schumer, who is a Rawlings Sport Business Management major, has also been busy interning with Fandom Cup working on market research. Fandom Cup offers a team-based, fantasy sports game to the public.
"I have really enjoyed the internship with Fandom Cup, and I have learned a lot from working directly with the founders and being involved in various aspects of the business," says Schumer.
Schumer has been a life-long sports fan so turning to Maryville's Rawlings Sports Business Management program was the right choice for him.
"When I found out about the program at Maryville, their partnership with Rawlings, and all of the great opportunities that are offered in our program, I knew it was the program for me," says Schumer. "I had two older sisters who attended Maryville, so I was introduced to it before I was even in high school. It's really cool how much the school has grown since then, but I loved the campus and was really excited about the Sports Business Management program."
Schumer also enjoys the close-knit community feel Maryville provides.
Everyone on campus cares how you're doing, in school and just life in general," Schumer says. "The faculty and staff want nothing more than for you to succeed and enjoy your time at Maryville."