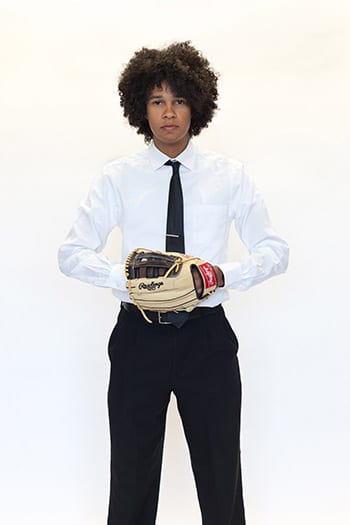 Major: Interior Design
Graduation Year: 2019
GPA: 3.98
Ethan Michalicek's past experience with time management has come in handy during his spell at Maryville University. That particular skill has helped him juggle school work, internships and a campus job as a writing tutor while carrying a nearly-perfect 3.98 GPA.
"Managing my time in college has been relatively easy so far," says Michalicek. "I was homeschooled from second grade all the way through high school. Thus, time management was already a must, since I did not have a rigorous schedule set in place by a schooling system. I have always been academically-inclined, so managing high grades along with everything else was icing on the cake."
Michalicek, who is majoring in Interactive Design, also had some experience in that field as he was familiar with coding, animation, photography, software and more before arriving at Maryville.
"Even so, Maryville's program has been immensely helpful in making me a capable designer, reinforcing what I already knew, providing me with new knowledge and techniques, and pushing me to explore more possibilities as I create," says Michalicek.
Michalicek believes he will be fully prepared for the workplace when he graduates because of the innovative classroom projects students are assigned.
"The professors teach from a real-world standpoint, that is to say they give us projects and problems to solve what we could actually encounter in the workplace," says Michalicek. "All of this will come to fruition when I graduate in 2019 and find a job. Thanks to this program, I am sure I will be prepared."
Along with the positive learning experience, Michalicek thinks the faculty, staff and other students at Maryville makes a connection with each individual student.
"An effort to make a connection with each individual student – and treating them as an individual – is a top priority at Maryville," says Michalicek. "Of course, it's not the school itself that brings about this friendly attitude. It's the faculty and staff. From the top down, the president of the university, included, everyone has a true interest in the students and invest themselves into teaching, growing, and bettering Maryville's student body and campus."