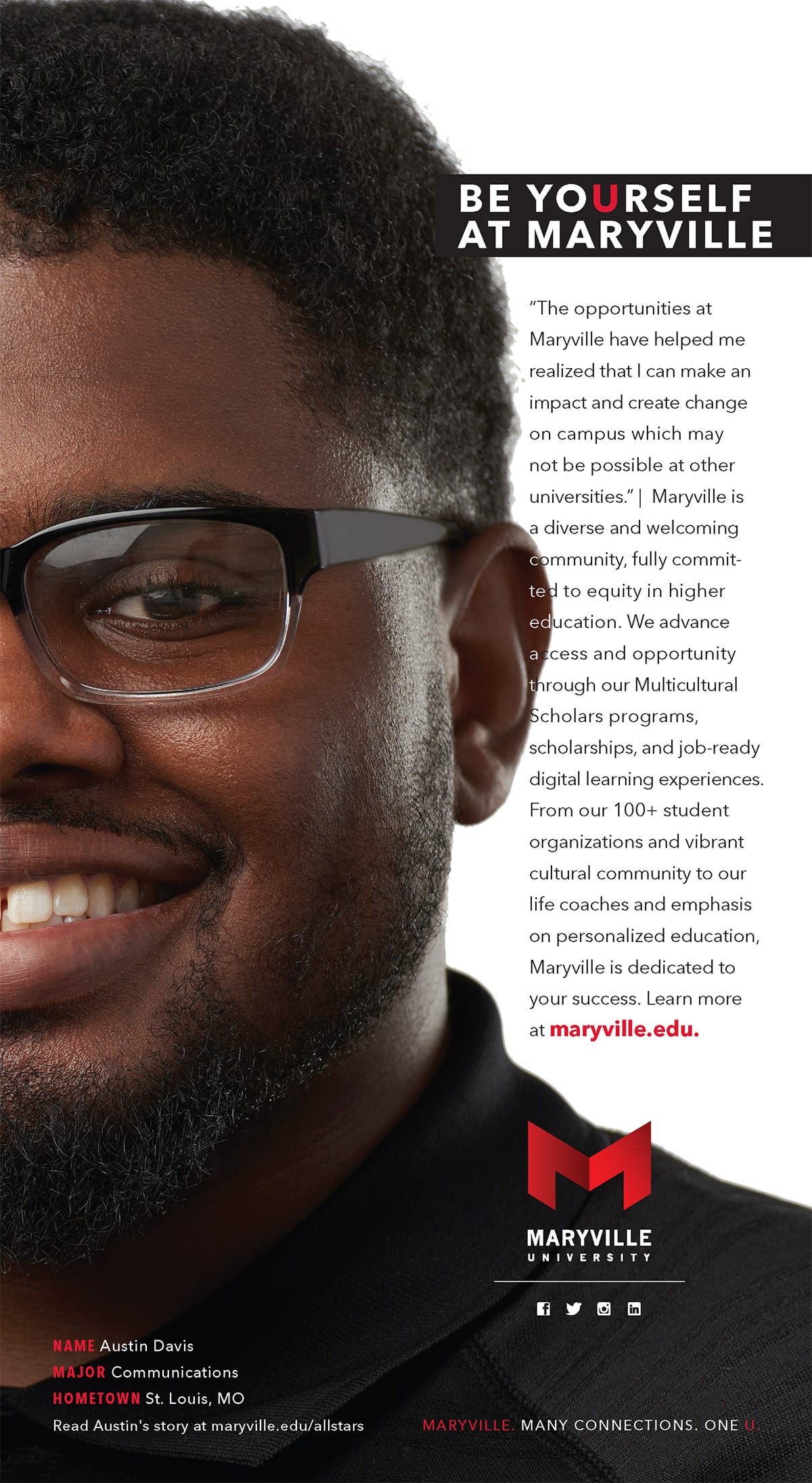 Austin Davis
Major: Communications
Graduation Year: 2019
Since his freshman year at Maryville University, Austin Davis has been a leader.
This year, his leadership role will become official since he was named the president of the Association of Black Collegians. This student group organization provides support, leadership and involvement opportunities to African-American students on campus. The Association of Black Collegians also strives to educate the larger campus community on black issues and culture.
"I will be in charge of meetings and have executive board responsibilities," says Davis. "Maryville has allowed me to become the leader I have always strived to be due to faculty and staff guiding me. The opportunities at Maryville have helped me realize that I can make an impact and create changes on campus which may not have been possible at other universities."
Davis, a communications major, participates in Maryville's multicultural scholars program.
The Multicultural Scholars campaign is a two-tiered program that provides students interested in helping to create an inclusive campus environment with a half-tuition (Multicultural Scholars) or a partial-tuition (Multicultural Dean's Award) scholarship.
"Being a Multicultural Scholar, the most rewarding part of the program has been creating friendships with people of different ethnicities and backgrounds and learning about other cultures values, beliefs and struggles within the culture," says Davis.
Davis is currently interning at Diversity Awareness Partnership (DAP) working to raise the organization's brand through media placements and marketing strategies.
"I like working for DAP because I align myself with their vision and mission of making people of all ages more cultural competent," says Davis.
Davis has also been part of Saints Nation, participated on the club basketball team and written for PawPrint, the student newspaper.