Maryville's League of Legends Esports Team captured the inaugural Gateway Legends Collegiate Invitational title.
The event brought together 16 top collegiate esports teams from across the country, with live gameplay taking place inside Ballpark Village as part of a multiday Fourth of July celebration.
Produced by the Fair St. Louis Foundation and sponsored by The Centene Charitable Foundation, the Gateway Legends Collegiate Invitational cemented the St. Louis region as a hot spot for the esports industry.
Thank you St. Louis Post-Dispatch for your coverage of this good news!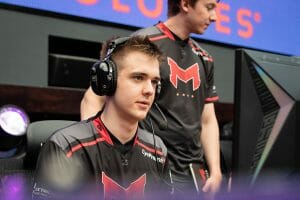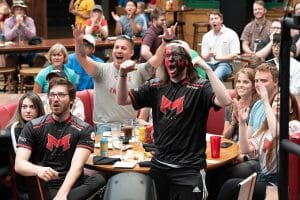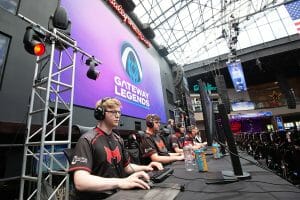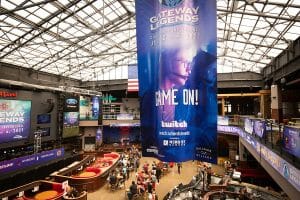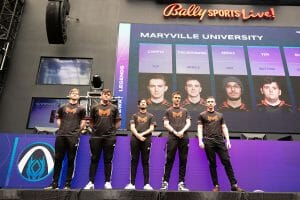 Was it a Teej gap? 🏆

The answer is always: yes. pic.twitter.com/lOFl5ragKl

— Maryville Esports (@MaryvilleGG) July 5, 2021
🎉CONGRATULATIONS🎉 to @MaryvilleGG for becoming the inaugural #GatewayLegends champions! Thanks to all who helped make this event so successful! Congrats to all the teams – we're honored to say 16 of the best teams in the nation competed right here in #stl. Happy #4thofJuly pic.twitter.com/oCD54xcS8z

— fairsaintlouis (@FairSaintLouis) July 4, 2021
This past weekend, more than 100 college students from 16 colleges across the country competed at @bpvstl for the inaugural Gateway Legends Collegiate Invitational with @MaryvilleGG taking center stage. #STLMade Read more about the event via @stltoday.https://t.co/POT0xtBOsM

— theSTL (@in_thestl) July 7, 2021
What. A. Weekend. 🔥

If you missed any of the action, we've got you covered. A big shout out to @FairSaintLouis for making the #GatewayLegends Invitational a huge success. We can't wait for the next one. 🤝#MUWIN // @MaryvilleU pic.twitter.com/yt8eQgPqvo

— Maryville Esports (@MaryvilleGG) July 6, 2021
The inaugural #GatewayLegends has come to a close! Thank you to everyone who helped make this weekend incredibly fun & successful. Congrats to @MaryvilleGG for taking home the trophy! We loved having so many talented athletes in #STL! Counting down the days until the next one 🎉 pic.twitter.com/CBHWlDQj96

— fairsaintlouis (@FairSaintLouis) July 7, 2021