Reading time: 3 minutes
Michele Lain, '11, and her mother, Kathy Butler, '99, are a giant step closer to their dream of starting their own business after taking a coding class this summer. The course was made available through a Maryville partnership with LaunchCode.
St. Louis-based LaunchCode is a nonprofit organization that provides education and creates technology career advancement opportunities. The partnership included access to LaunchCode's apprenticeship program upon successful completion of the 16-week course.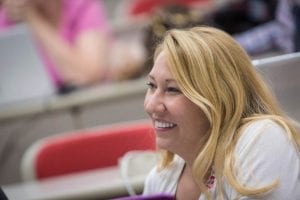 "This was just an amazing opportunity, and added a skill set to my list of assets and experience," Lain says. "It was a great opportunity for my mother and I to take together. We have been talking about starting a business."
Their business will involve retailing handmade children's clothing and accessories, Lain says. The mother-daughter team hopes to develop their own website, and also create a mobile app.
"We want to keep the work in-house instead of having to pay a third party to do it for us," Lain says. "With us in total control of changes, updates and responding to customer needs, it will help us be the best company."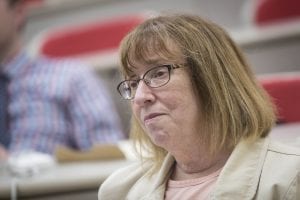 Along with developing a personal business, Butler, who works in an IT area focused on warehousing management, says she learned more about front-end coding to create advancement opportunity with her current employer. "I wanted more up-to-date skills because my company is laying off in certain IT areas."
Jason Wilder, '11, and Alex Lam, '11, also plan to establish their own company—possibly as partners. "We have similar goals," says Lam. "We want to be our own bosses.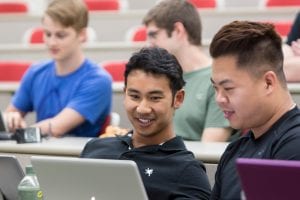 We might do web development, or maybe develop back-end programs for businesses. We're working on a final project together and who knows? Maybe we'll be able to sell it. But right now we're focused on mastering new languages."
Tim Lueders, a graduate student in the cyber security program at Maryville, says the LaunchCode program was challenging, but as a finance executive, he sees a growing need for IT professionals in his industry.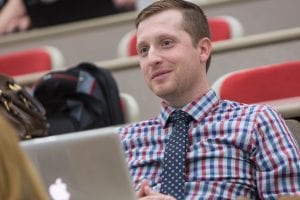 "It was intense," Lueders says. "It ranged from learning about binary code and how computers interpret human language to developing a mock e-trade style website."
But LaunchCode students were given "a wealth of resources," Lueders says, and independent study groups formed so students could help each other complete assignments successfully.
Both partners anticipate the program will be offered again in Summer 2017.
"We were impressed with the caliber of students that enrolled in LaunchCode's class through our partnership with Maryville University," says Mark Bauer, LaunchCode executive director. "We look forward to continuing to build on our partnership in the future."
This story also featured in the Fall 2016 edition of Maryville Magazine.