With a thrilling finish decided by penalty kicks, and for the second time in three years, the Maryville Men's Soccer team has won the Great Lakes Valley Conference Soccer Championship! After playing Indianapolis to a 1-1 tie after 110 minutes, the Saints claimed the title by a score of 5-3 over the Greyhounds in the shootout.
Way to go, Saints!
More details on the huge win on MaryvilleSaints.com.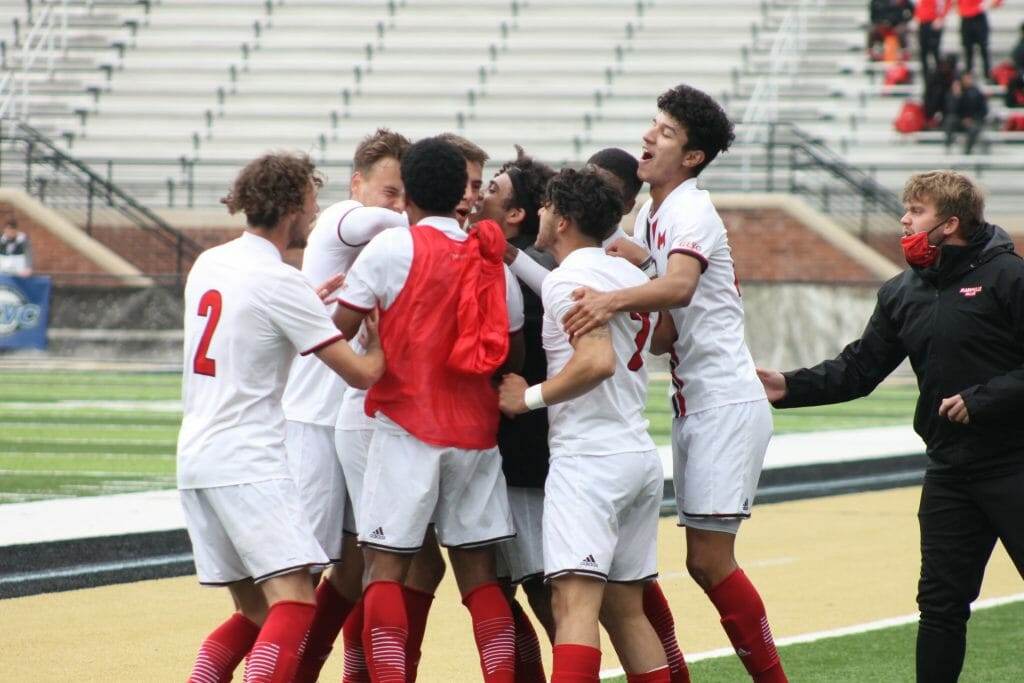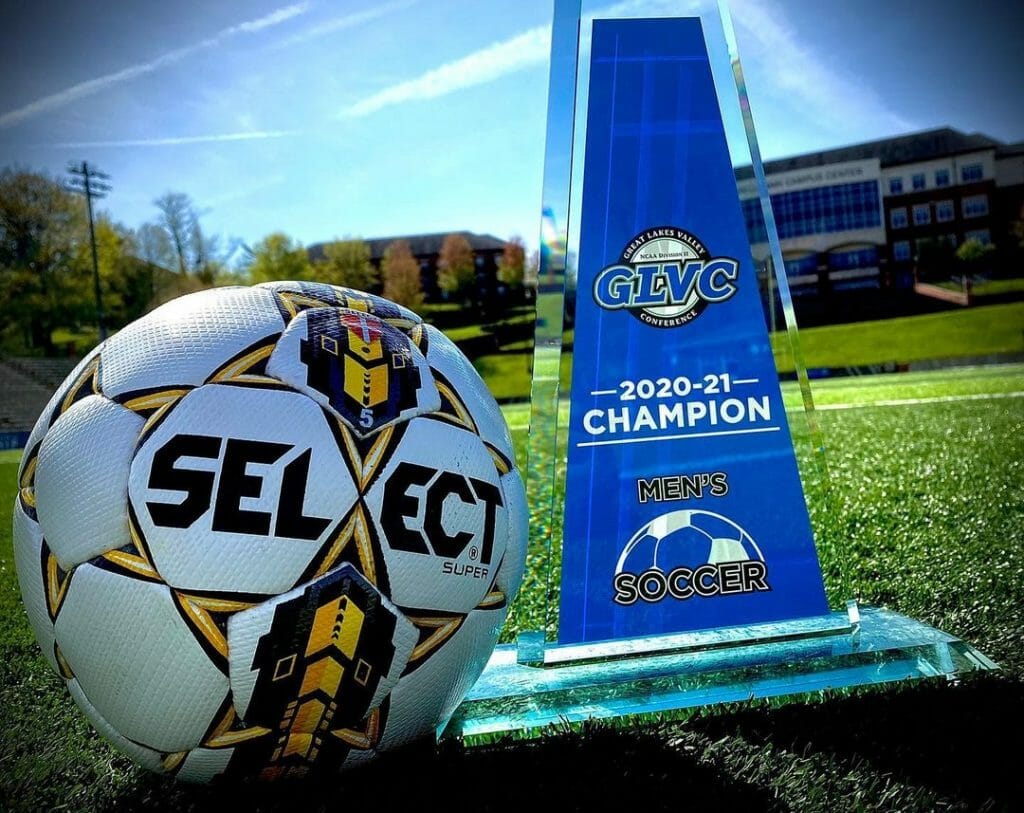 That's Coach Korn flying in the air!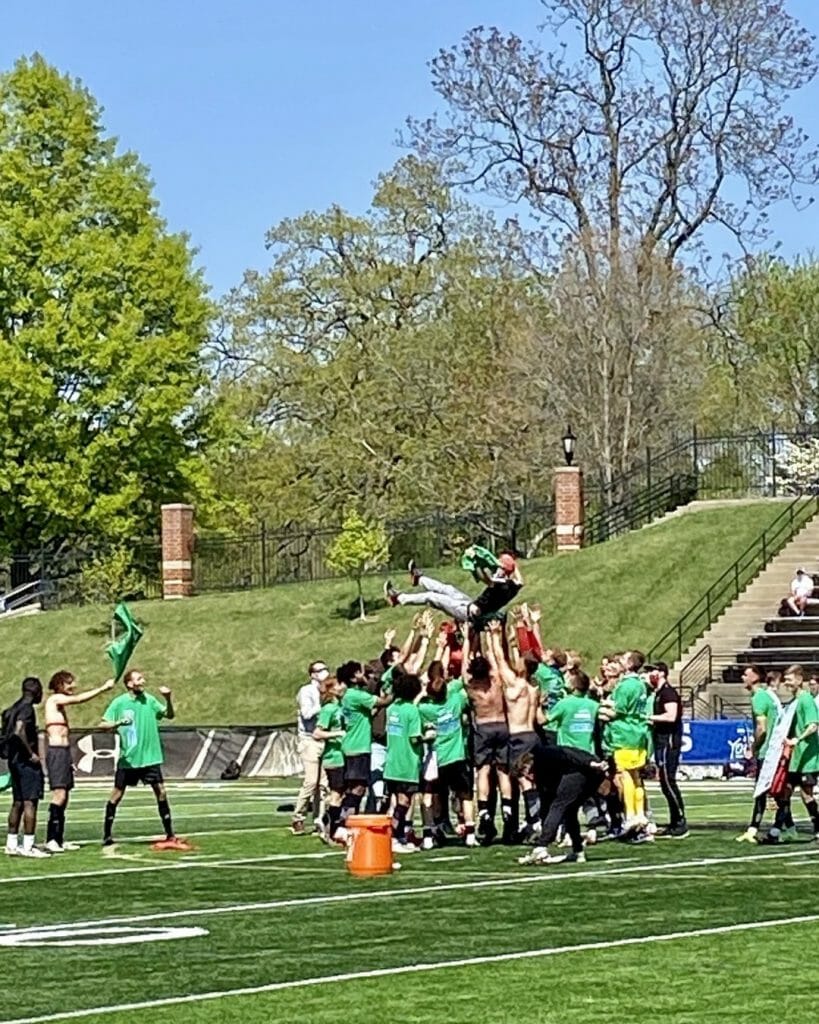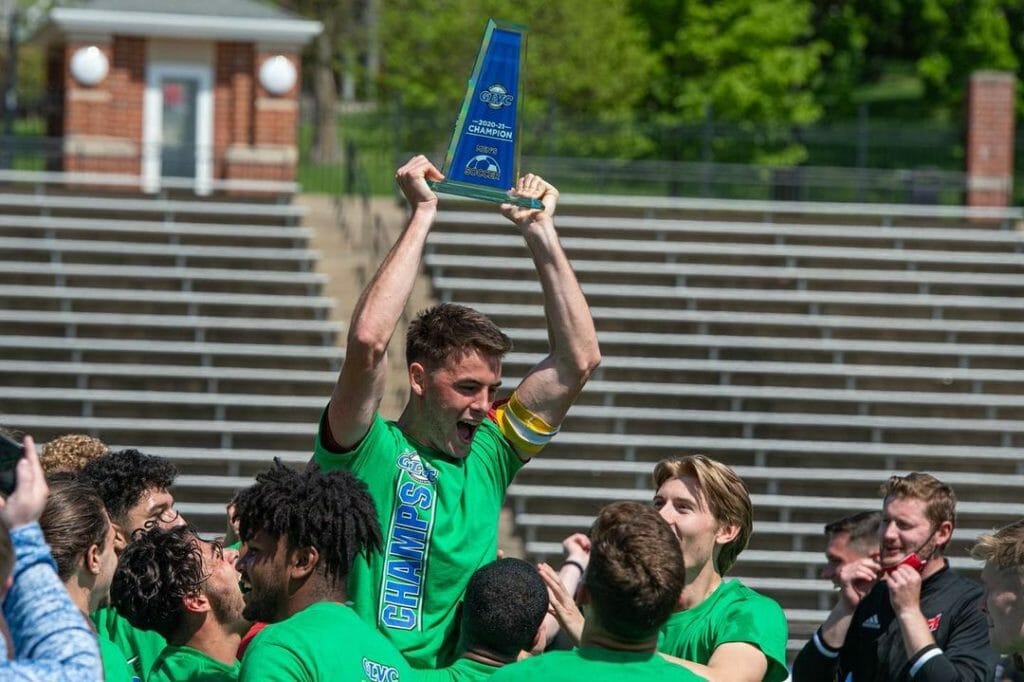 Thanks to our incredible fans, families, administration and Maryville Saints Community!

We are happy to bring this trophy back to the #BigRedM pic.twitter.com/HK445H1Kzt

— Maryville Soccer M (@MaryvilleSoccer) April 25, 2021
Many thanks and so much credit deserves to go to our staff coaches Zuniga, Clancy Kjaersgaard and our trainer Chris Donner and strength coach Jake Fitts! 👏👏👏#BigRedM I #SaintsSoccer 🔴⚫️🐾 pic.twitter.com/6OZC3zBvQz

— David Korn (@dkornycoach) April 25, 2021
The Saints Men's Soccer team is bringing the trophy back to St. Louis!!! pic.twitter.com/YIp0BXewPH

— Maryville Athletics (@MaryvilleSaints) April 25, 2021
Yay for @MaryvilleSoccer, YOU ARE CHAMPIONS AGAIN! 🏆 #BigRedM https://t.co/6ulNS65JIj

— Maryville University (@MaryvilleU) April 25, 2021
@MaryvilleSaints another conference championship! @MaryvilleSoccer pic.twitter.com/fZJbpBqf61

— Daniel (@SchmidtSTL) April 25, 2021