This past summer, Maryville completed a series of state-of-the-art campus improvement projects. All are designed to enhance campus life and to expand the Active Learning Ecosystem so that students can achieve their goals and activate their full potential in a fun and welcoming environment.
Here's what we've been working on:
Louie's
Louie's in the Donius University Center reopens on August 22 after a major renovation, expansion and a new menu based on a 'Shake Shack' model. Louie's new menu offers specialty burgers, fries, unique sides and shakes. The new Louie's also includes extended hours with a special late-night menu available after 8 p.m.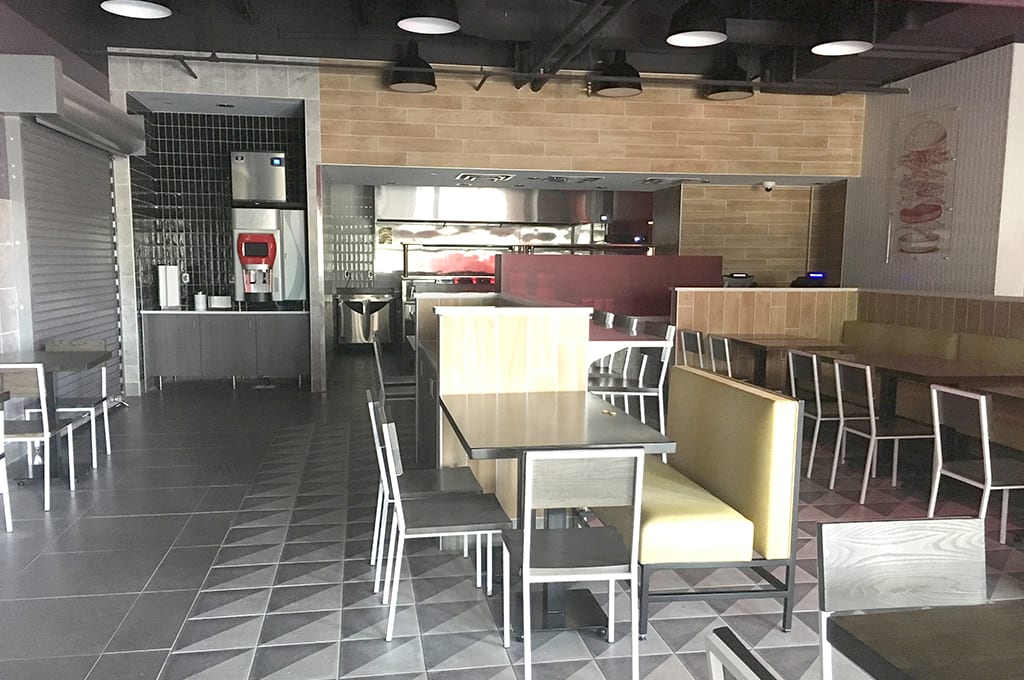 Parking
One-hundred and twenty-five new parking spots were added on campus this summer. Most of the new spots are located at the new Maryville University Athletic Complex located between Saints Hall and Conway Road. Slated to open in early October, the new parking lot at the Athletic Complex will be accessible through campus along a road located behind Saints Hall. As an added convenience, shuttle service will be available from the new Athletic Complex to campus, with stops at Gander Hall and the Donius University Center. Additionally, 200 staff members will now be parking in a garage near 575 Maryville Centre Drive, and will take this shuttle to and from their offices on campus. A few additional parking spots were created in Lots 19 and 20 by removing unnecessary medians. Maryville will again lease parking spots this year behind Cookie and T.R. Potter Jr. Hall. The parking lot is a short, five-minute walk to the center of campus and often has empty spots throughout the day.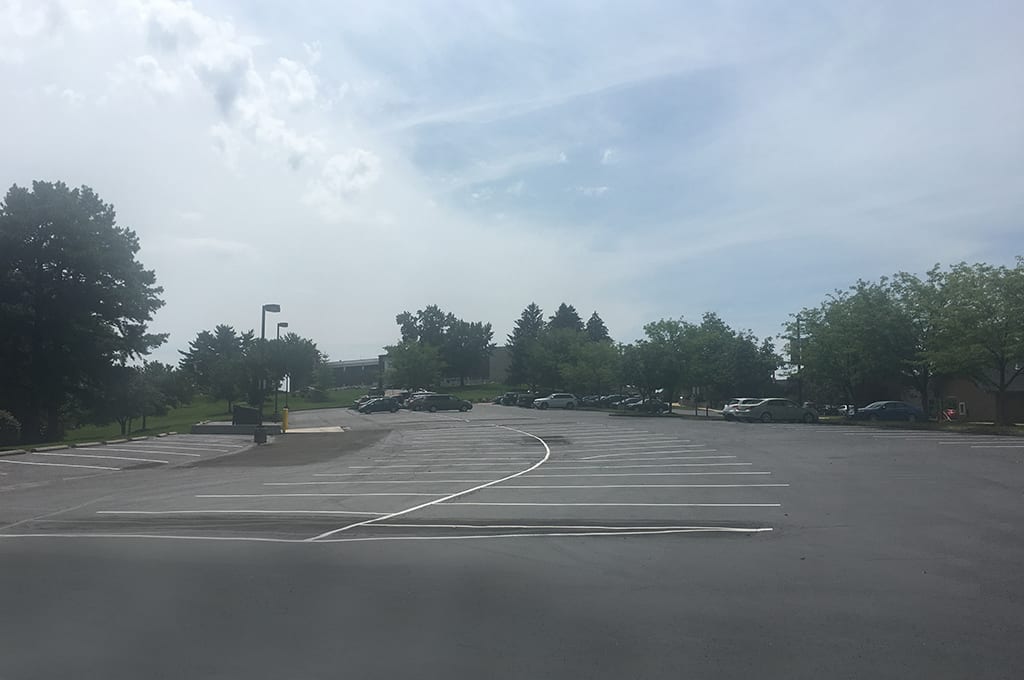 Athletic Complex
Construction is nearly complete on the new Maryville University Athletic Complex. The Athletic Complex includes a field house, a competition lacrosse field, the women's softball stadium, tennis courts for the men and women's squads and nearly 120 parking spaces. The project is located on the land next to the existing practice fields off Conway Road. Access to the Athletic Complex will be through campus along a road located behind Saints Hall. The completion of the project is expected for early October.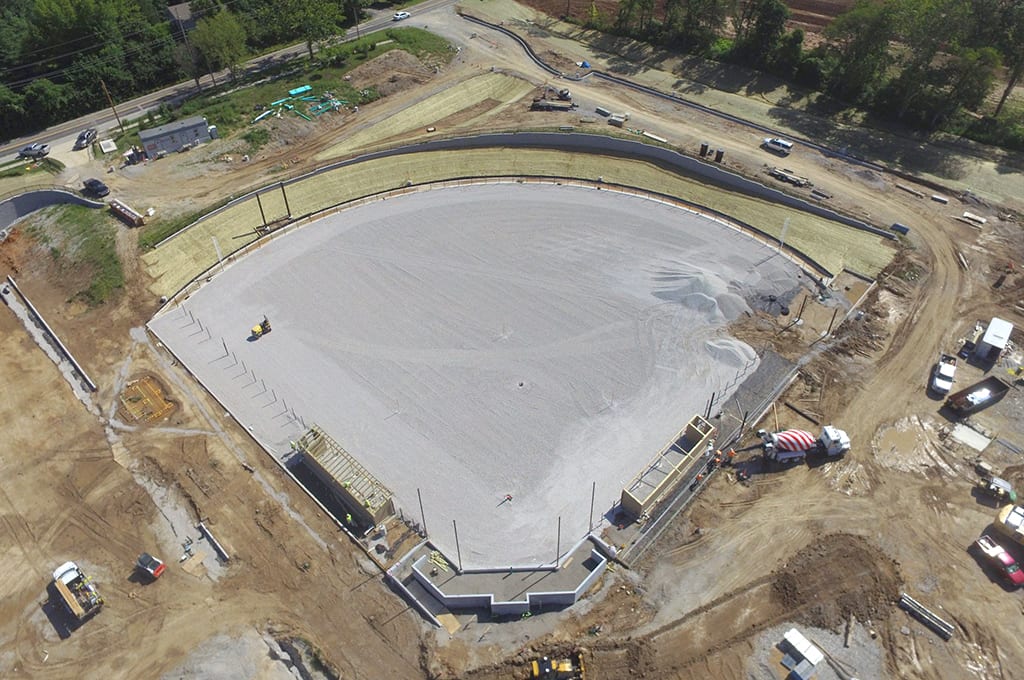 Esports Performance Center
Maryville is unveiling a new Esports Performance Center this fall behind McNally House. The building features practice rooms with state-of-the-art equipment, offices for coaching staff and a common room outfitted with TVs and modular seating for competition viewing.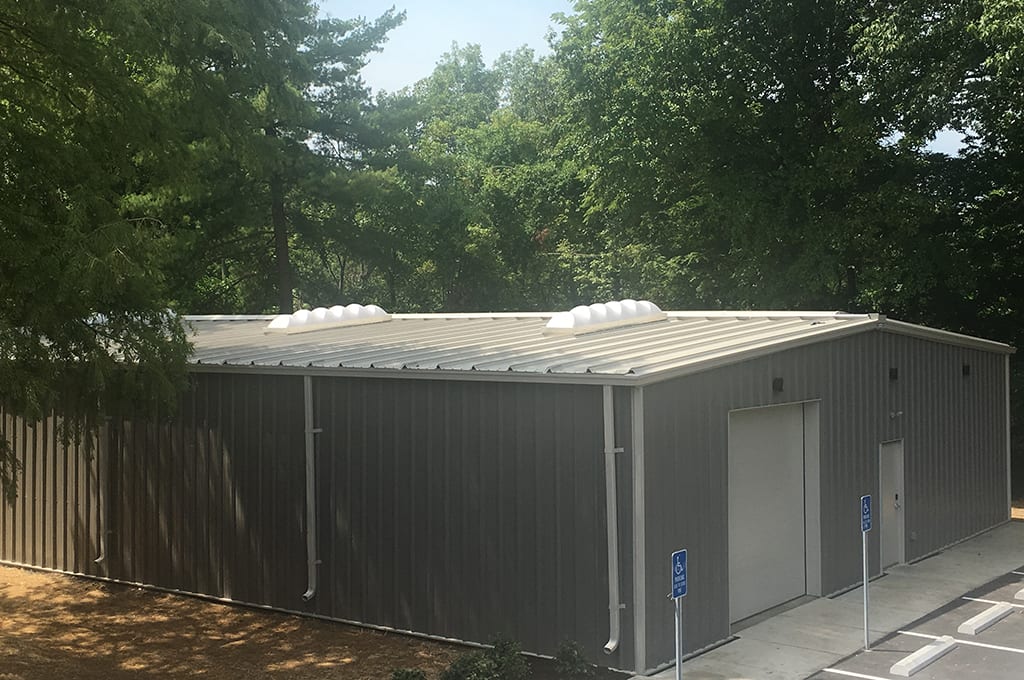 Sidewalk Addition
Maryville added a sidewalk connecting Saints Hall and Buder Family Student Commons, improving accessibility between the buildings. The sidewalk is located on the north side of Gander Hall near visitor parking.
Water Main Improvements
Maryville's Facilities Management and Planning team and construction crews updated water infrastructure on campus by installing new water mains and pipes that service the east side of campus. The update replaced aging pipes, which will improve water pressure and should greatly reduce the potential of water main breaks.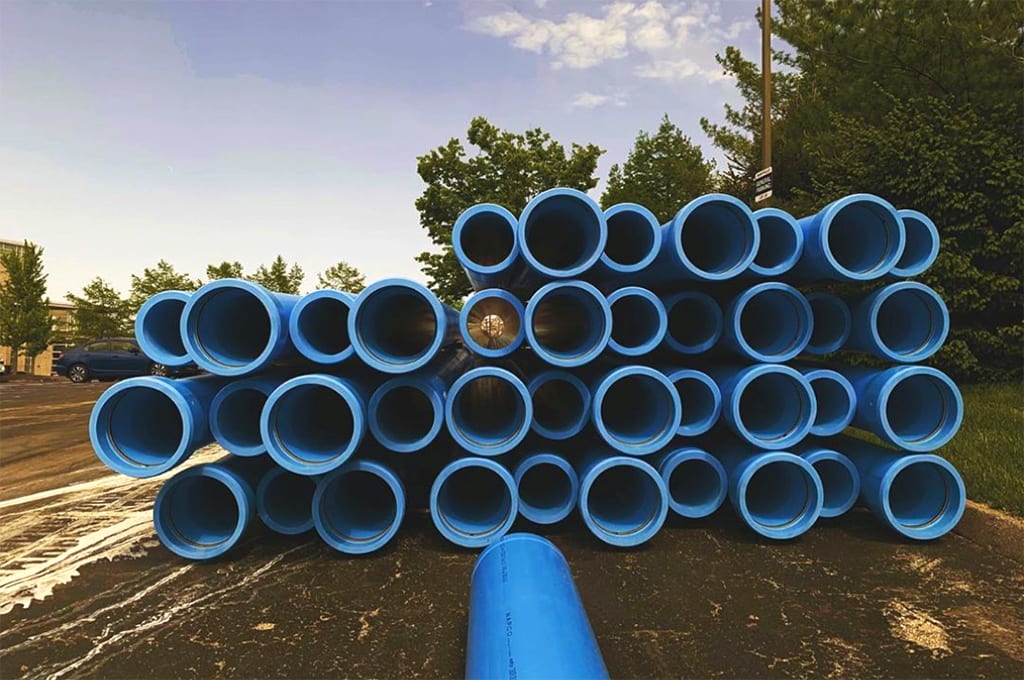 University Vans
Replacing an aging fleet of vans, Maryville's Facilities Management and Planning purchased 11 new vans, which feature custom branding and the Big Red M.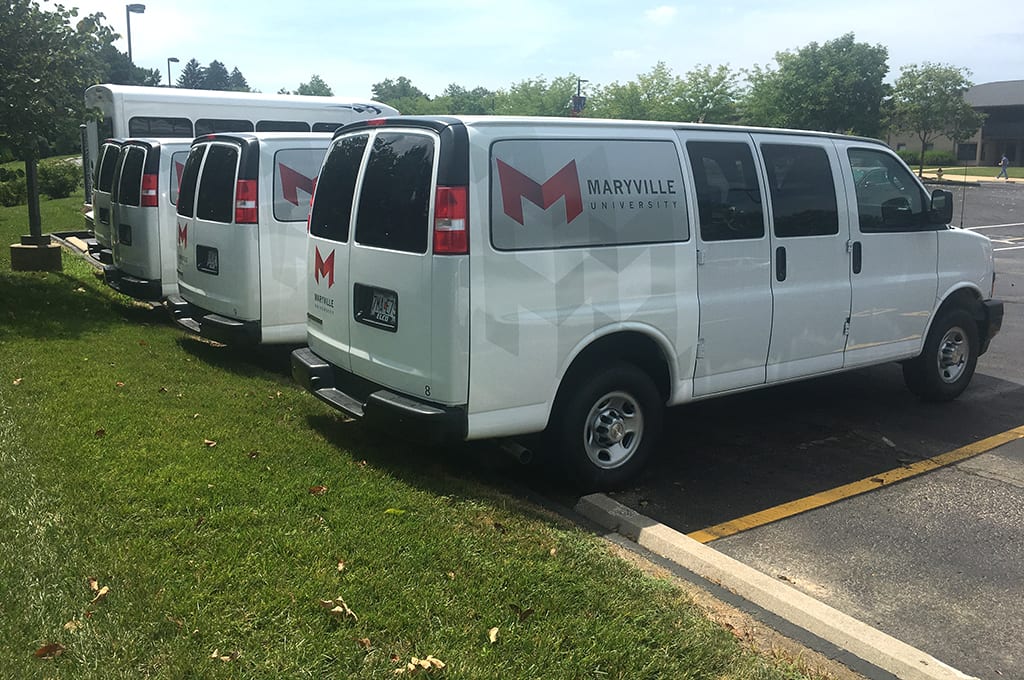 Maryville University Hockey Center
The Maryville University Hockey Center opened in August in partnership with the Chesterfield Hockey Association. The 84,000-square-foot facility features two NHL-sized rinks, seating for approximately 2,000 spectators, a second-floor viewing platform, locker rooms and team meeting rooms and offices. The Hockey Center will be the home facility of Maryville's men's and women's hockey teams beginning Fall 2020.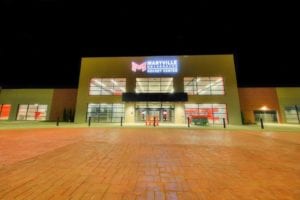 New Sports Announced
Maryville Athletics announced that it will add a second competitive men's club ice hockey team for the 2019-20 academic year. The Saints currently have a men's team in the American Collegiate Hockey Association (ACHA) in Division II, which will move up into the ACHA Division I ranks for 2019-20. The new squad will compete at the ACHA DII level. Additionally, the University added a club men's volleyball team.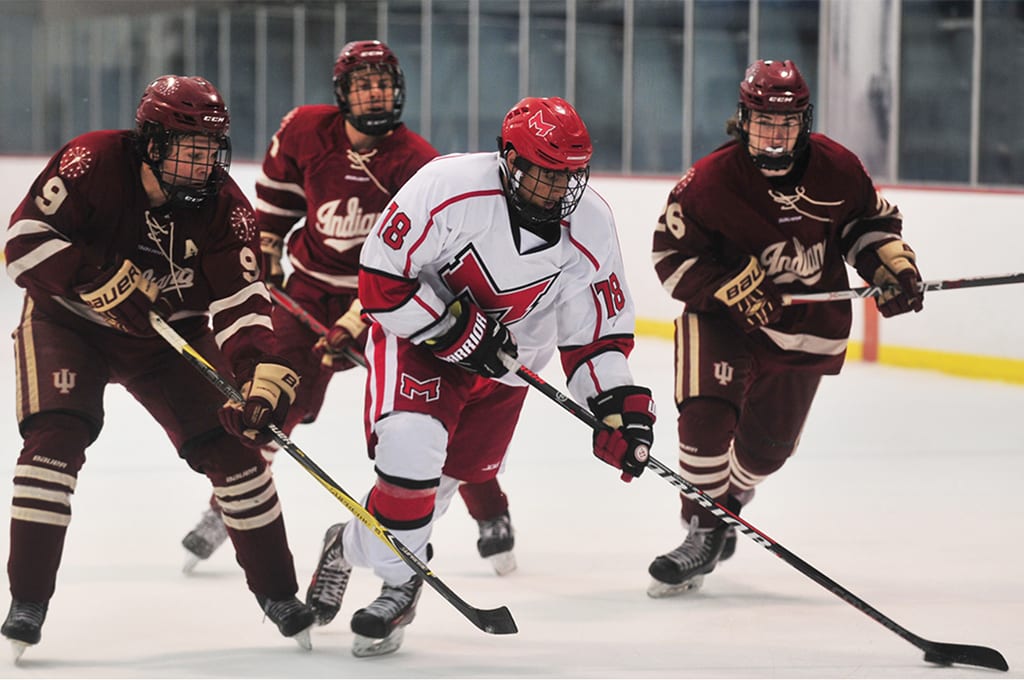 PawPrint Newsroom
Maryville PawPrint, the University student newspaper, has a new home in the basement of Mouton Hall. The space was previously occupied by Maryville's esports teams. The new space features a larger newsroom with additional computer workstations.


Digital Course Materials
Maryville is going 'digital first' for its course materials. This fall, Maryville will provide online course materials through RedShelf. RedShelf's materials are packed with powerful study tools like keyword search, highlighting capability and the option to create flash cards or share notes with friends. Students can access their RedShelf materials from multiple devices and can also view them without Wi-Fi or cellular network coverage through an offline download feature.