The Maryville University Department of Athletics and Recreation is set to induct three individuals into the Saints Athletics Hall of Fame for the fall class of 2022. Earning the honors for this year are past Maryville University President Claudius Pritchard, PhD; wrestler Nate Rodriguez; and women's volleyball's Dawn Robinson Smathers. This year's ceremony will take place Thursday, Sept. 29, 2022, in the University Auditorium during Homecoming Weekend.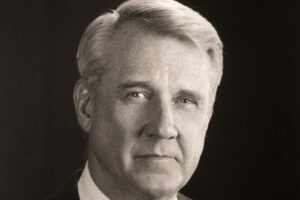 Pritchard was President of Maryville from 1977-1992 and under his leadership started the Saints intercollegiate athletics program at the NCAA level. Pritchard hosted the initial meeting that led to the formation of the St. Louis Intercollegiate Athletic Conference. He directed the University's efforts to build the John E. and Adaline Simon Athletic Center, which serves as the foundation of Maryville athletics today. During his tenure, Pritchard's leadership also helped see on-campus facilities constructed for the softball and soccer teams.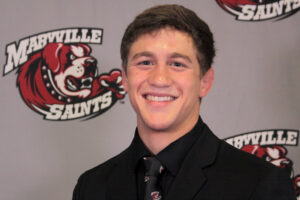 Rodriguez graduated from the University in 2017 as one of the most decorated student-athletes in University history. He won the NCAA Division II Wrestling National Championship at 141 pounds. Rodriguez was voted the 2017 CoSIDA Academic All-American of the Year for At-Large team, which encompasses more than 20 sports, and was first-team CoSIDA Academic All-America. He was the Great Lakes Valley Conference Male Student-Athlete of the Year and GLVC's Bertram Award Winner for Male Student-Athletes. Rodriguez was named the 2017 GLVC Wrestling Scholar of the Year, and first-team All-GLVC selection.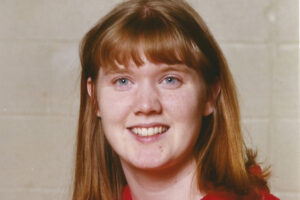 A 2000 graduate from Maryville, Robinson is the women's volleyball program's all-time leader in career kills with 1,501 and in hitting percentage at .347. In addition, she holds the career blocks record with 900 and in blocks per set at 2.37. Robinson still holds the record for kills in a single season with 444 and season blocks with 263. In addition, she had the second most kills in a match with 30 against Fontbonne in 1997. Robinson was named the SLIAC Player of the Year in 1998 and was a three-time All-SLIAC first-team selection. She was a key member of the 1998 team, which set the school record for season wins at 22.