Maryville University will present a special screening of "Big Sonia," the award-winning documentary that tells the story of one of the last remaining Holocaust survivors in Kansas City, Sonia Warshawski. The event takes place at 7 p.m. on February 24, 2020, in the Auditorium.
Following the film screening, there will be a Q&A with Sonia's daughter, Debbie Warshawski.
Standing tall at 4'8″, Sonia's enormous personality and fragile frame mask the horrors she endured. At 15, she watched her mother disappear behind gas chamber doors. Sonia's teenage years were a blur of concentration camps and death marches. On liberation day, she was accidentally shot through the chest, yet again miraculously survived. Sonia is the ultimate survivor, a bridge between cultures and generations.
"As time passes and the survivors of the Shoah die, we need to continue to witness against anti-Semitism in our own country and throughout the globe and what it can lead to — that is the Holocaust and other kinds of  discrimination which is often hidden or ignored," said Germaine Murray, professor of English.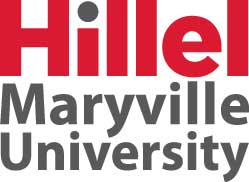 "Through documentary films such as 'Big Sonia,' educators and filmmakers can continue to educate and inform audiences about the horrors of the Holocaust and those who survived it to help build up culture and society," she said.
The special screening of "Big Sonia" is presented by Maryville Talks Movies, the Medart Lecture Series and Maryville University Hillel.
The event is free and open to the public.