Reading time: 2 minutes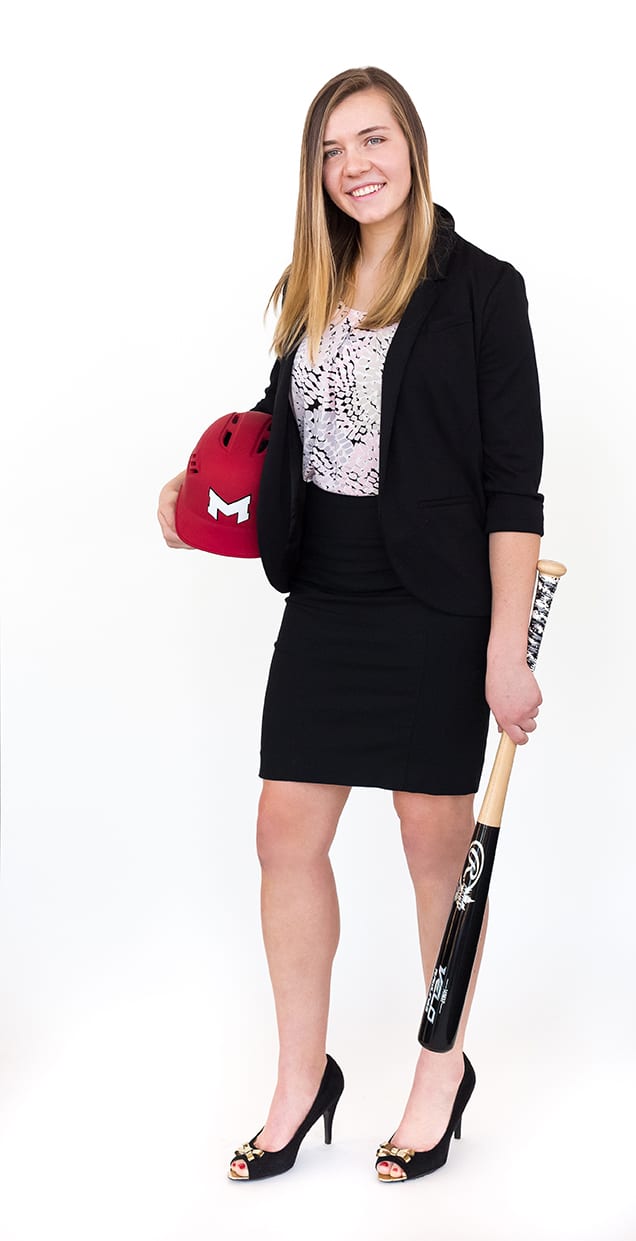 Major: Rawlings Sports Business Management
Graduation Year: 2018
GPA: 3.267
Ellen Foster has been seeing double during her first three years at Maryville University. Two collegiate sports. Two internships. Two, top-two finishes in the conference high jump championships. Two leadership appointments.
Foster is also a two-time All-Star at Maryville. As a student, she maintains a 3.267 GPA; as an athlete, she's a member of both the women's basketball and outdoor track and field teams.
"What has worked best for me is to focus on one thing at a time because, if not, it is really easy to get overwhelmed," she says. "All of my coaches and teachers understand the challenges. They are all very supportive and have been great about working with my crazy schedules. I just try to remember the college experience is supposed to be enjoyable, and I shouldn't worry about the things I can't control."
One thing she couldn't control was the tiebreaker in the 2016 Great Lakes Valley Conference high jump championships. Even though Foster tied for the highest jump, she lost the tiebreaker to finish second. She was the reigning champ with a leap of 1.69 meters her freshman year. Foster is red shirting this track season but will still be practicing and competing on her own.
Off the court and field, Foster volunteers time as the vice president of Maryville's Student Athlete Advisory Committee, and as a care team leader for Team IMPACT, a non-profit organization that improves the life for children facing life-threatening illnesses through the power of team.
"Being a part of something that helps these kids through really difficult times is a very humbling experience, and puts into perspective why we play the game," Foster says. "For team IMPACT, I really felt like it was an organization that was making a difference in the lives of young kids."
Foster is majoring in Rawlings Sport Business Management and plans to stay an extra year after graduation to get her master's degree at Maryville.
"Our boundaries are constantly being pushed to think outside of the box and not just learn our course materials but know it, and then apply it to the real world," Foster says about her academic program.
During her freshman year, Foster was part of a team in the classroom that presented data to Rawlings executives. "Having opportunities like that doesn't happen very often at other universities, and especially not for freshmen. That's how we set ourselves apart from other universities," she says.