Reading time: 3 minutes
The hunger to create is strong for Allison Norfleet Bruenger, '08, whose handmade jewelry is inspired by nature and her love of various fabrication techniques. Her mixed media jewelry combines original drawings and paintings with her distinctive style of fretwork, wire wrapping and metal work.
"I start with sheet metal, a saw and a dream," says Norfleet Bruenger of her unique pieces. "I am inspired by everything around me. Anything can trigger an idea. I might take a picture of a tree stump because I like the pattern of the bark. I have little sketches on receipts and old napkins everywhere."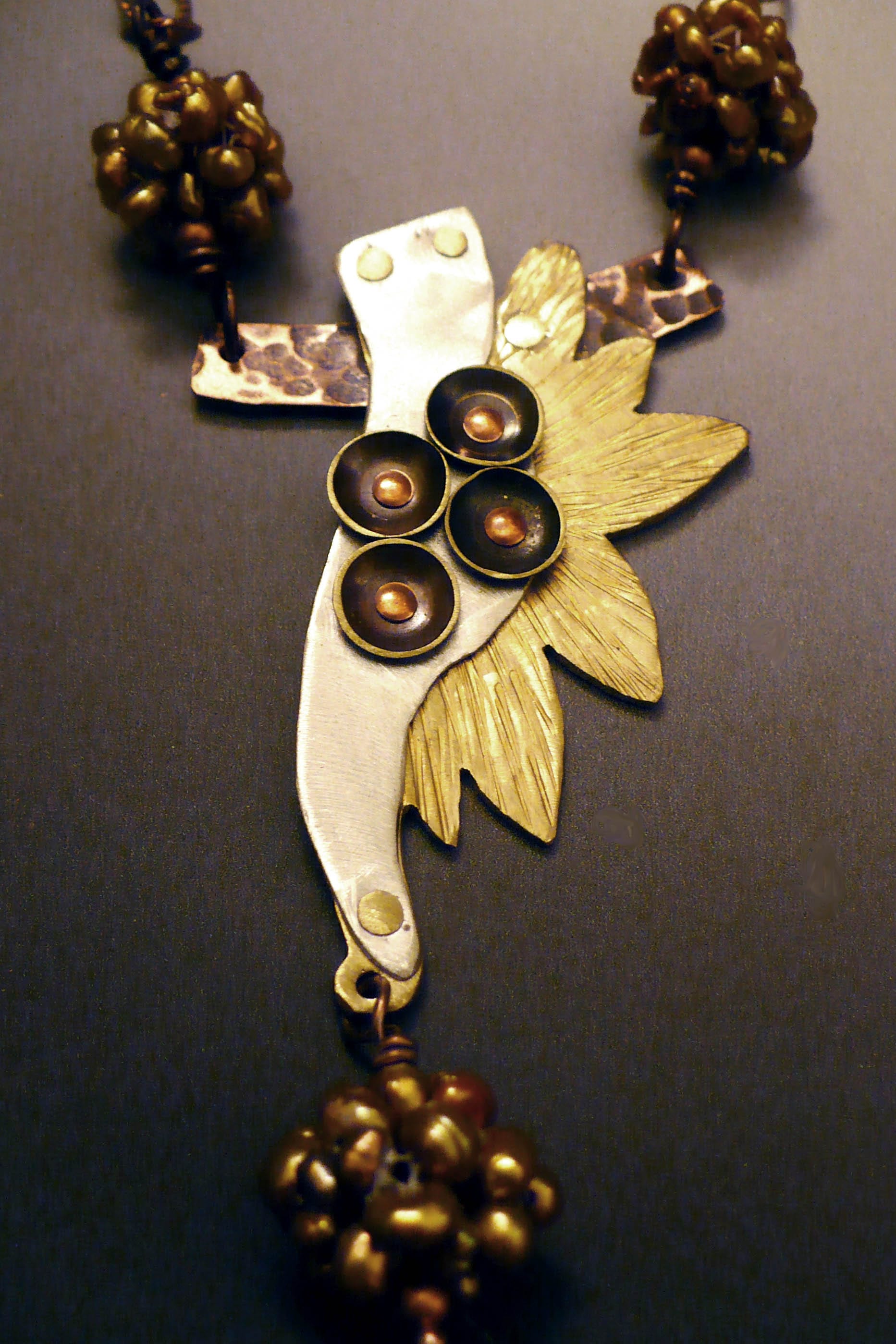 A firm believer in lifelong learning, Norfleet Bruenger already possessed a BFA when she came to Maryville to earn a second BA in metalsmithing and ceramics. Former adjunct professor Sherri Jaudes acted as her mentor and helped Norfleet Bruenger merge her various passions into her jewelry.
"I entered the program with a vision: I want my creations to be more than just a piece of jewelry you wear. I would like it to be an original piece of art that a person can wear, adore and take with them anywhere," she says. To accomplish this goal, Norfleet Bruenger adds her own drawings or paintings to the jewelry. This requires assembling her metal pieces without fire, which would burn her artwork.
"Sherri helped me master the basics and then acted as a guide to help me realize all my passions in my jewelry," Norfleet Bruenger says. "She was instrumental in getting me to that point. Maryville has a phenomenal reputation in the art community when it comes to metals, and I was blessed with great teachers."
As she continues to grow as an artist and learn new techniques, that skill is reflected in her work. "I still want to push the envelope regarding what can be worn, so I have started incorporating other materials like fabric, leather and found objects into my pieces," she says.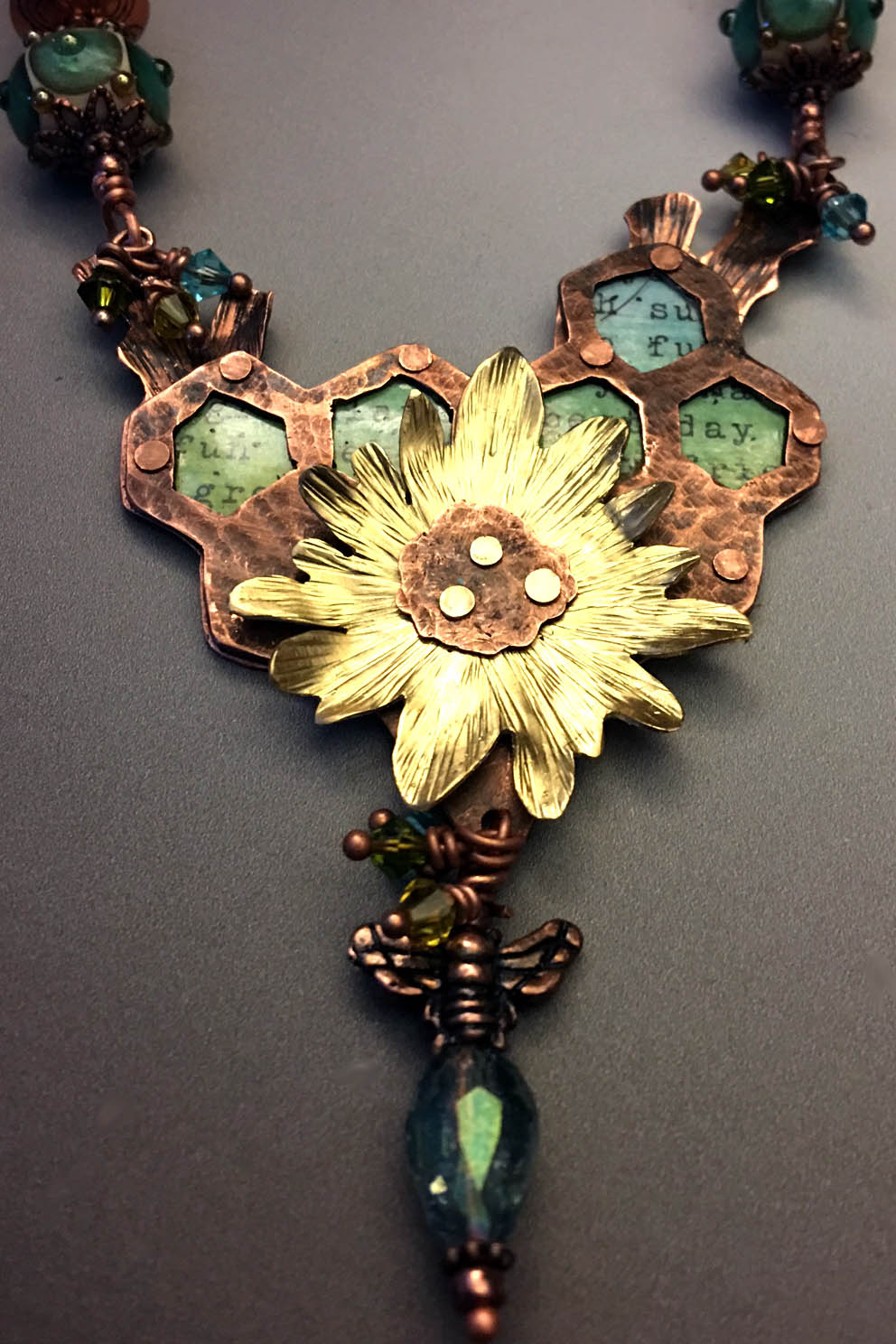 Norfleet Bruenger highly recommends artists become involved with local art organizations and guilds — a strategy that has helped in her own artistic journey. Selling one's art works takes marketing, connections and business savvy. These organizations can help build the business side of being an artist, she says.
Norfleet Bruenger's wearable art pieces can be viewed and purchased at local art galleries and art shows. Although galleries help keep her work in front of the public, she prefers shows. "Art fairs are my first love, because I get to meet the customers, talk with them, and work with them when they are trying the pieces on," she says. "It's always amazing when I see people excited about wearing my pieces. Sometimes I even tear up. It's emotional, and I feel blessed."