Students Intern at Texas vs. The Nation Bowl
---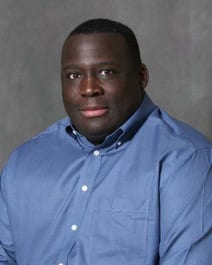 1/27/10
The Sport Business Management Program at Maryville University is sending four student interns, a faculty member and a staff liaison to next week's Texas vs. The Nation Bowl Game. Scheduled for Saturday, Feb. 6, in El Paso, Texas, the game pits top collegiate senior all-stars with ties to the state of Texas against top seniors from around the nation.
During the week leading up to the event, as well as on game day, some of the best college football players in the country will showcase their skills for NFL scouts, professional sport agents and more than 42,000 in-stadium fans – the largest crowd for any of the Senior Bowl Games.  The Texas vs. The Nation Bowl will also be televised on the CBS College Sports network.
The player liaisons will blog from Texas about their experience at http://blogs.maryville.edu/studentinterns.
"Participation in the Texas vs. The Nation Bowl Game is a great opportunity for our students to add another level of professional internship experience to their resume," said Jason M. Williams, assistant professor of sport business management. "We're not aware of any other Sport Business Management program that provides a week-long intensive experience – one with solid responsibilities that give students exposure to professional sport agents and a major television network, such as CBS and the National Football League Scouts.  It's a winning combination for our program, the students and Maryville University."
The week-long schedules of each player are entrusted to player liaisons – the four students recruited exclusively from Maryville University, including: Sean Wollenberg, Crystal Lake, Ill.; Chuck Kuchar, St. Louis, Mo.; Jared Mills, Iowa City, Iowa; and John Murar, St. Louis, Mo. They will be accompanied by Williams and Jeff Miller, vice president of enrollment.
The Maryville students will experience firsthand what it takes to produce a sports event of such magnitude. Like his fellow interns, Murar wants to maximize the experience for his players and improve their chances for success.
"Working with the players and being a part of a college game is going to be exciting, as these players are giving it all they can for a shot in the NFL," said Murar.
Since early December, the students have completed assignments for Mark Salmans, director of operations for the bowl game, and met with him via teleconference. They will be involved with event operations from start to finish, including media, operations and administrative duties, as well as their largest responsibilities as player liaisons.
Two student interns are assigned to the Nation team and two are assigned to the Texas team. The player liaisons have already contacted players to introduce themselves as Texas vs. The Nation Bowl staff and to discuss insurance and travel plans. The interns will also shuffle player itineraries for the entire week – including meals, autograph sessions, NFL tryouts and interviews, CBS interviews prior to the game, daily practice and all special events.
During their week in Texas, the Maryville students will also meet with Bob Stoll, athletic director of the University of Texas at El Paso (UTEP). Stoll will discuss the business of collegiate athletics and lead a tour of the UTEP facilities.
Maryville University is grateful for the support of Rawlings Corp., which has sponsored the students' apparel for the Texas vs. The Nation Bowl internship.
About Maryville University
Founded in 1872, Maryville University is a four-year, private university located in west St. Louis County. Ranked by U.S. News & World Report as one of America's Best Colleges in the Masters-Midwest category, Maryville University students may choose from 50 academic programs, including degrees at the bachelor's, master's and doctoral levels. Among recent graduates, 82 percent are employed or attending graduate school. More than 16,000 Maryville alumni work and live in the St. Louis region.