Office of Diversity and Inclusion – Contact Us
---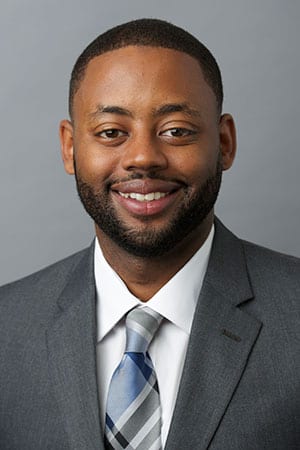 Turan Mullins
Assistant Dean of Students/Director, Office of Diversity and Inclusion
314.529.9434
tmullins@maryville.edu
Mullins leads the University in creating a more inclusive campus by supporting the core value of Diversity and Global Awareness and implementing the Strategic Plan. An established diversity leader both on and off campus, Mullins has served as a Leadership Fellow with the National Association for Campus Activities. He is an alumnus of the St. Louis Business Diversity Initiative leadership program and a 2016 Focus St. Louis Impact Fellow. Mullins also serves on the Board of the Diversity Awareness Partnership of St. Louis and is on the executive committee of Friends of the Boys & Girls Club of Greater St. Louis. He was honored with the 2016 Outstanding Alumni Award from Mathews-Dickey Boys' and Girls' Club.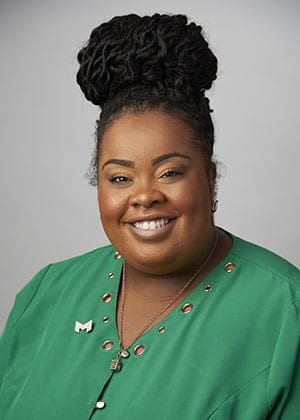 Tiffany Reed
Program Coordinator
314.529.9684
treed1@maryville.edu
Originally from Gary, Indiana, Tiffany Reed began her journey in student affairs at Indiana University Purdue University (IUPUI), receiving her BS in criminal justice and later receiving her MA in higher education at Rowan University.
In her role at Maryville, she serves as advisor for the Association for Black Collegians, Inclusion at Maryville, Latino Student Alliance and Hawaiian Asian Pacific Islander Association student organizations. She also supports the University's strategic plan initiatives focused on diversity and inclusion through workshops and trainings. Reed is passionate about cultural competency and creating a space for all students and their journey here at Maryville, and as well as the St. Louis community in regards to diversity and inclusion.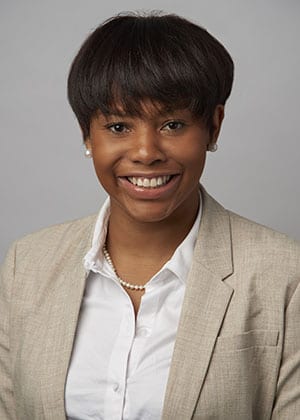 Ashley Storman
Program Coordinator
314.529.9446
astorman1@maryville.edu
Ashley Storman is from Davenport, Iowa, and received her Bachelor of Arts degree in Criminology in 2007, and her Master of Arts in Education with an emphasis in Post-Secondary Education: Student Affairs in 2009 both from the University of Northern Iowa. Ashley's personal mission is to assist with implementing and developing programs and strategies that assist students holistically, while assisting students to excel at the postsecondary level. In her role at Maryville she serves as the Program Coordinator for the Multicultural Scholars Program. Ashley is a member of the Living the Word Church and volunteers for the Kingdom Kids ministry in addition to serving as an Ambassador for Kicks for City, St. Louis shoe drive.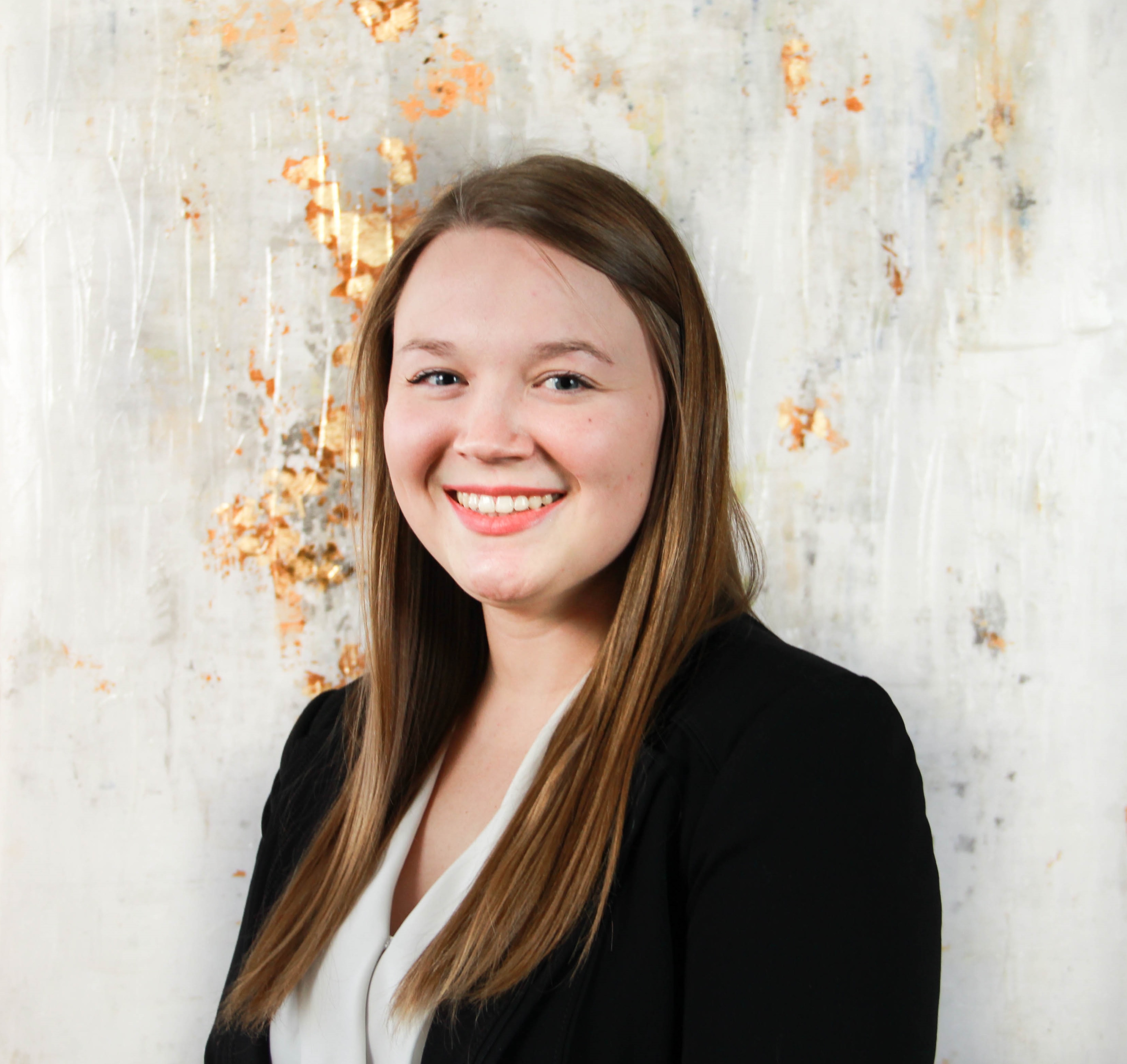 Abbigail Penk
Graduate Assistant
apenk1@live.maryville.edu
Abbi Penk is a Graduate Assistant in the Office of Diversity and Inclusion and will help student organizations within the office with any assistance they may need and continue to create an inclusive campus, through educations, engagement and development. Penk is originally from Williamsville, Illinois. She began her journey at Maryville University in 2013, and in May 2017 she graduated from Maryville University with a B.S. in Actuarial Science. In 2016, she began the Master of Business Administration program at Maryville and looks forward to continuing supporting the mission of diversity and inclusion.
Location
Center for Student Engagement / Donius University Center
Email
Social Media
Twitter: @inclusivemu
Instagram: @inclusive_mu