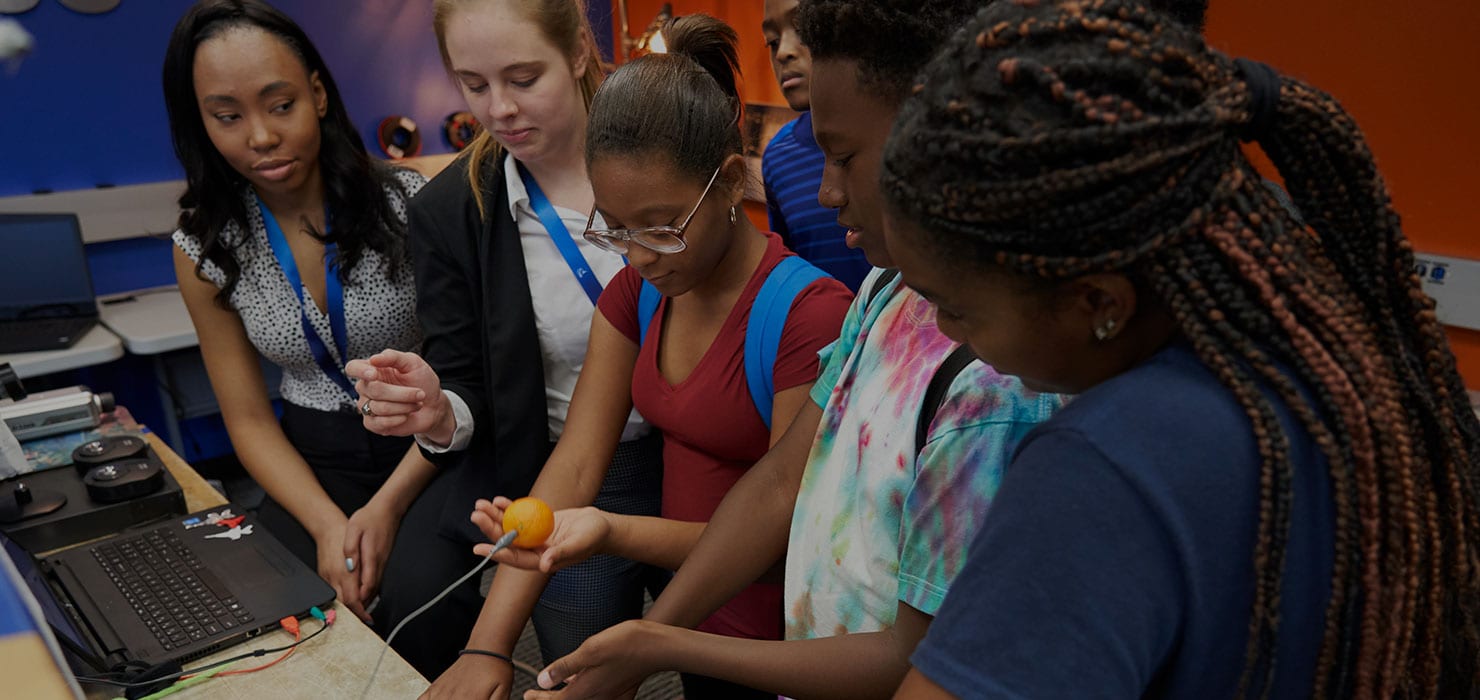 Teen Tech Program: 2020 Cancelled
Program Information & Registration: 2020 Cancelled
As a result of the expanding coronavirus pandemic, and in an effort to limit the potential for exposure, we've made the difficult decision to cancel all summer camps on Maryville's campus.
Registrants will receive a full refund for the participation fee already collected. Registrants will be contacted by email with details on the refund process.
We apologize for the inconvenience this may create. Please be assured how much Maryville values the opportunity to host young students on our campus each summer for academic, athletic and enrichment programs.
We hope you and your family are healthy and safe during this challenging time.

BE A STEM INNOVATOR WHILE GAINING COLLEGE EXPERIENCE. Using university technology you could create augmented reality, the next esports game, viral videos, and escape rooms. Have fun mastering STEM skills in Teen Tech.
We recommend that you register as soon as you are able as many classes fill early.
Hands-on experiences with cutting-edge technologies
Hang out at LJ's Lounge with lunch included
Tour our esports training facilities, cybersecurity
headquarters, and other university hotspots!
A buffet lunch will be included with tuition
Learn STEM from degreed faculty for one
or two weeks
For students currently in 6th, 7th, and 8th grades
Questions? Email us at stem@maryville.edu