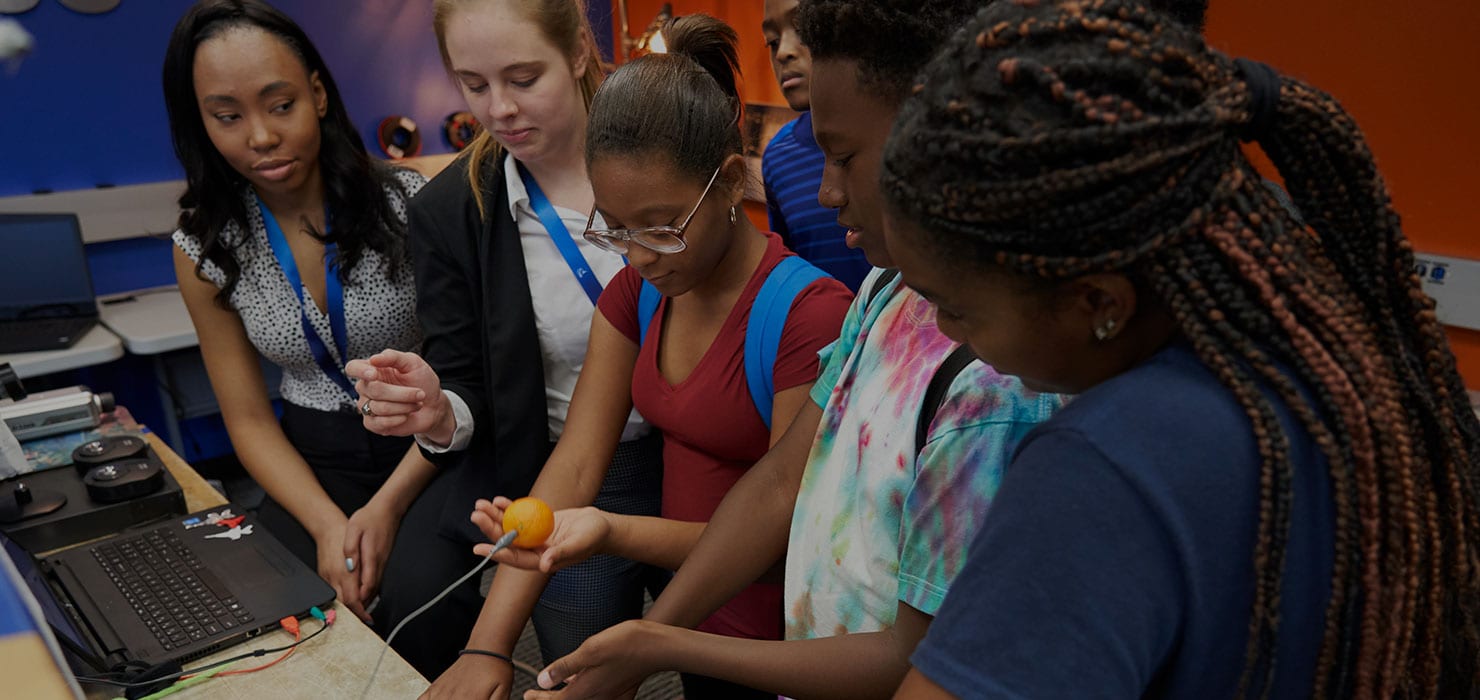 Teen Tech Program: July 12-16, 2021 and July 19-23, 2021

BE A STEM INNOVATOR WHILE GAINING COLLEGE EXPERIENCE. Using university technology you could create augmented reality, the next esports game, viral videos, and escape rooms. Have fun mastering STEM skills in Teen Tech.
Unfortunately, due to the current public health status and status of vaccinations particularly for the K-12 population, we will be unable to have our July program in-person. Our team is preparing an engaging, hands-on virtual alternative. We have done this with a high level of student satisfaction over the past year in our grant-funded programs by partnering with the Inventors Hall of Fame to have STEM materials mailed to students' homes."
We recommend that you register as soon as you are able as many classes fill early.
Hands-on experiences with cutting-edge technologies
Lunch will be included with tuition
Learn STEM from degreed faculty for one
or two weeks
For students currently in 6th, 7th, and 8th grades
Questions? Email us at stem@maryville.edu