function showMailingPopUp() {
require(["mojo/signup-forms/Loader"],
function(L) { L.start({"baseUrl":"http://www.maryville.edu/stem/",
"uuid":"2cad41991b3155b3b84cd893d&amp",
"lid":"0e1ce5ae07"}) })
document.cookie = "MCPopupClosed=; expires=Thu, 01 Jan 1970 00:00:00 UTC";
};
document.getElementById("open-popup").onclick = function() {showMailingPopUp()};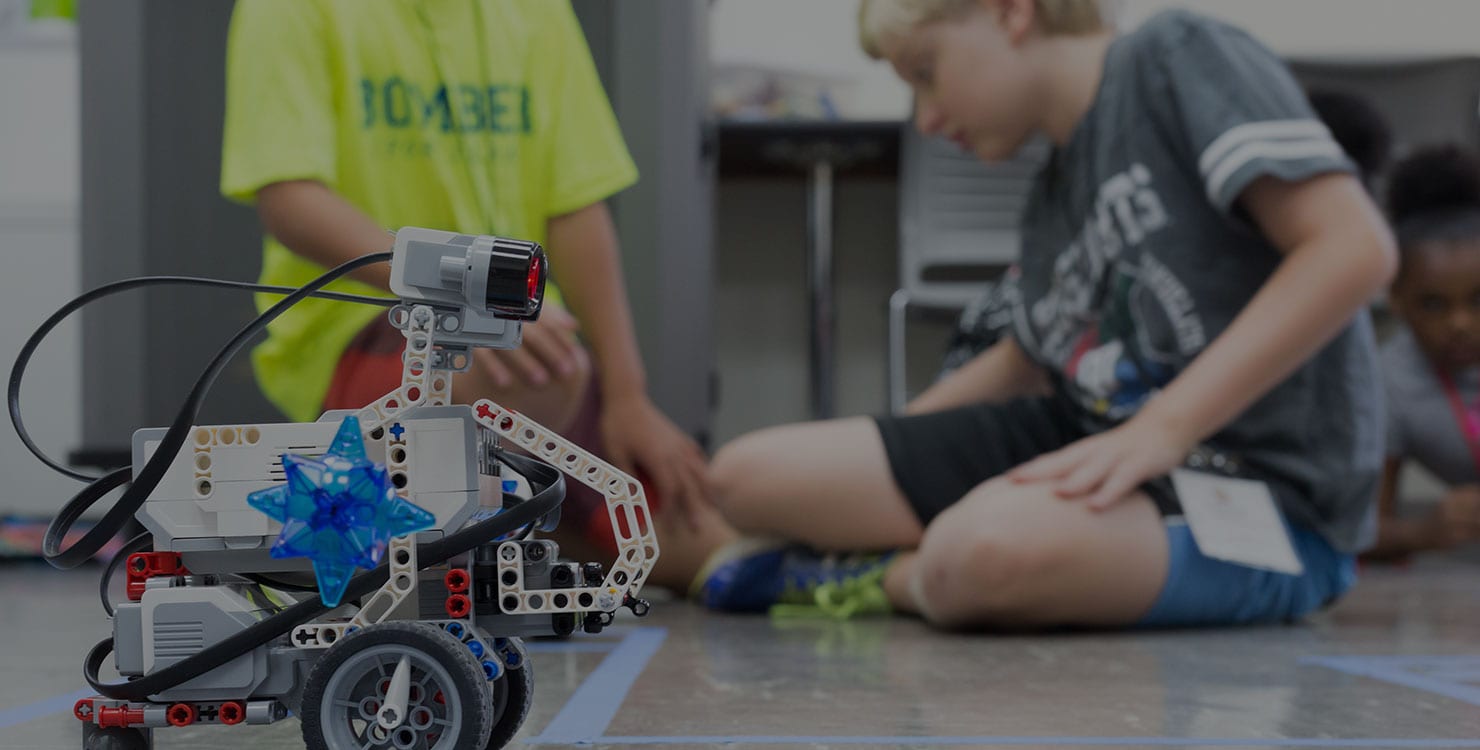 2020 Cancelled
Summer Program – 2020 Cancelled
As a result of the expanding coronavirus pandemic, and in an effort to limit the potential for exposure, we've made the difficult decision to cancel all summer camps on Maryville's campus.
Registrants will receive a full refund for the participation fee already collected. Registrants will be contacted by email with details on the refund process.
We apologize for the inconvenience this may create. Please be assured how much Maryville values the opportunity to host young students on our campus each summer for academic, athletic and enrichment programs.
We hope you and your family are healthy and safe during this challenging time.

The Maryville Science and Robotics Program is a premier academic summer program offering more than 80 courses for ages 4 – 12 taught by highly qualified faculty including professors, STEM professionals, and teachers with advanced education including gifted, early childhood, and STEM certification. A morning (9 a.m. – 12 p.m.) and an afternoon (1 p.m. – 4 p.m.) session is held each day.
We recommend that you register as soon as you are able as many classes fill early.
Hands-on, creative experiences with cutting-edge technologies
Includes all aspects of Science, Technology, Engineering, Art, and Math (STEAM)
Faculty/staff to participant ratio of 1:6
Lunch available for full-day participants
Full and half day options: Take up to four
exciting courses
Before and after care available
Need help deciding on courses? Email or call us