function showMailingPopUp() {
require(["mojo/signup-forms/Loader"],
function(L) { L.start({"baseUrl":"http://www.maryville.edu/stem/",
"uuid":"2cad41991b3155b3b84cd893d&amp",
"lid":"0e1ce5ae07"}) })
document.cookie = "MCPopupClosed=; expires=Thu, 01 Jan 1970 00:00:00 UTC";
};
document.getElementById("open-popup").onclick = function() {showMailingPopUp()};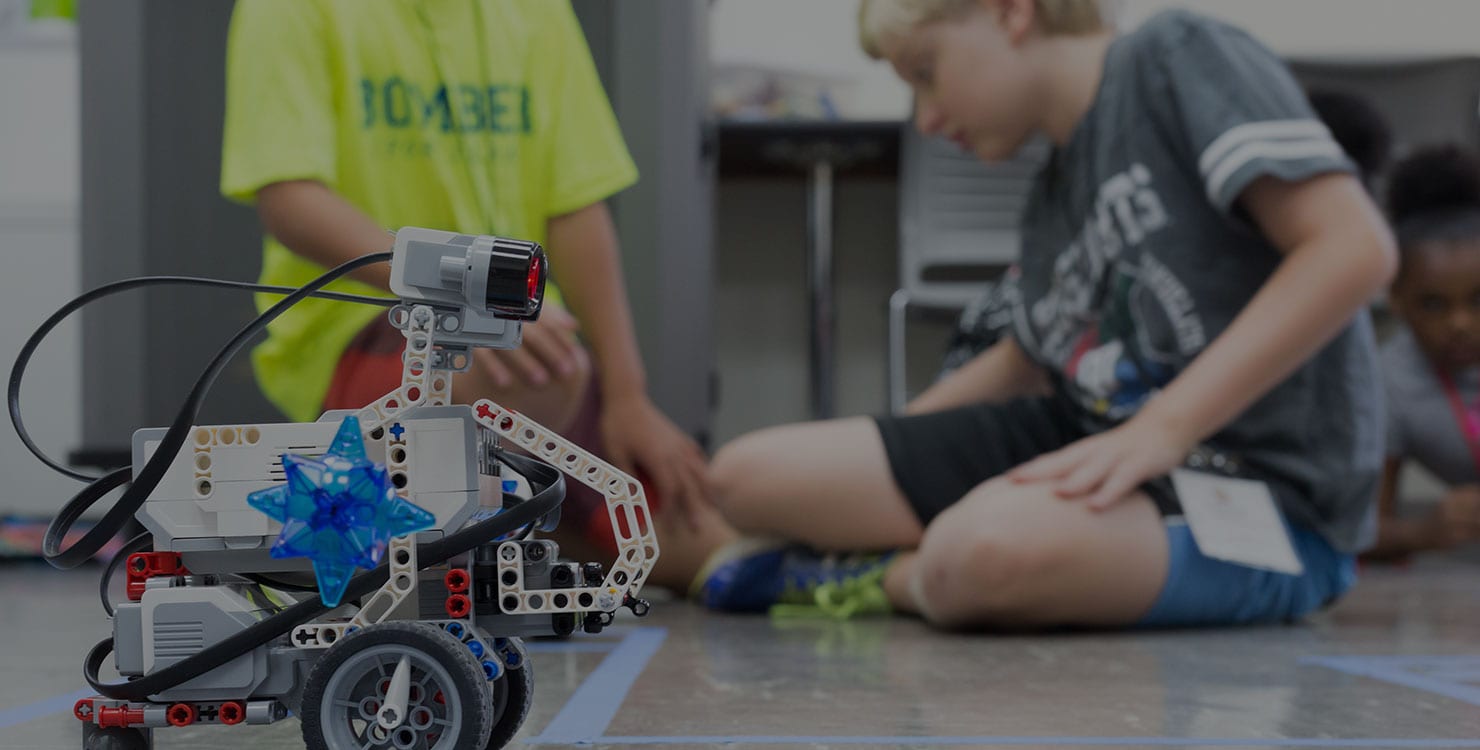 Summer Program: July 12-16, 2021
In response to the current status of the COVID-19 pandemic, our team has prepared a hands-on, highly engaging, at-home alternative.
All participants will receive a STEM kit, shipped to their home address. All programs will run virtually during week 1 (July 12-16), in the morning session (9 a.m. – 12 p.m.). All sessions will cost $195.

4-6 parent and student session
Discover two of the coolest careers around! Explore the important work that vets do by tinkering with a set of vet tools, playing a "find the fracture" game, and exploring animal anatomy. Then blast off into STEM learning by building a pair of pump-powered orbiter spaceships, painting and constructing a spinning solar system, and learning all about the life of an astronaut! All participants receive two crates from Kiwi and do the work with our expert faculty. Learn more about Kiwi Crate here.
6-8 Student Session
All participants will receive a LEGO Education BricQ Motion Essential set. Our expert faculty will give your participants an understanding of forces and motion as they plan and conduct investigations. Participants will determine whether design solutions work as they were intended to change the speed or direction of an object with a push or a pull, work with the patterns in an object's motion, and develop and sharpen their ability to predict future motion. Learn more about LEGO BricQ.
9-12 Student Session
All participants will receive a Sphero Mini. Build your own mazes, obstacles, towers, and other courses to navigate through the living room or kitchen! Equipped with a gyroscope, accelerometer, and colorful LED lights, this educational robot is more than a mini robot toy. Leaners will learn programming the Mini with Block Based Coding or Javascript in the Sphero Edu App. Learn more about Sphero Mini.