School of Education Receives Saigh Foundation Grant
---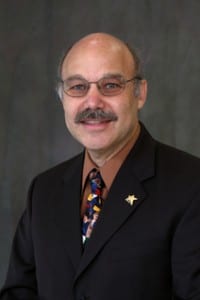 10/9/09
Maryville University's School of Education has received a $20,000 grant from the Saigh Foundation in St. Louis to develop a Young Scholars program in partnership with the Ferguson-Florissant School District. The project is designed to increase diversity among students in the district's gifted education program.
"This grant allows Maryville's School of Education to build on its strong graduate gifted education programs and long history of partnerships with area K-12 schools. The result will be stronger communities and opportunities within the St. Louis region," said Sam Hausfather, PhD, dean of the School of Education.
The Young Scholars program at Maryville University is based on a similar school program in Fairfax County, Va., which has achieved marked success over the past decade. In the St. Louis area, gifted programs – that serve the most able learners – lack diversity. Students from racial minorities, from poverty, and from families where English is not the preferred language in the home are under-represented in gifted programs by as much as 40 percent or more. The project is designed to meet the needs of students with high potential from these under-represented groups.
Through collaboration and consultation, the Young Scholars program works with students in grades kindergarten through second who have the potential to qualify for gifted programming after three years of participation in the program.
Along with developing a student selection process, the Young Scholars program involves teacher training, summer school sessions, after-school enrichment sessions and parent workshops.
This pilot program is expected to lay the groundwork for a successful model in the St. Louis area that will positively affect under-represented students and will eventually lead to high school advanced programs, as well as gifted programs, that are more diverse and more representative of school communities.
Founded in 1872, Maryville University is a four-year, private university located in west St. Louis County. Ranked by U.S. News & World Report as one of America's Best Colleges in the Masters-Midwest category, Maryville University students may choose from 50 academic programs, including degrees at the bachelor's, master's and doctoral levels. Among recent graduates, 82 percent are employed or attending graduate school. More than 16,000 Maryville alumni work and live in the St. Louis region.