School of Education Hosts Literacy Workshop
---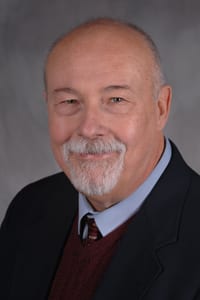 3/19/09
Maryville University's School of Education will host a literacy workshop for educators on Tuesday, July 7. Featured speaker Timothy Rasinski, Ph.D., professor of literacy education at Kent State University, will lead a highly interactive session titled, "Motivating Struggling Readers." Rasinski will demonstrate how teachers can integrate word work, fluency and comprehension instruction.
The workshop will be held from 3 – 6:30 p.m. in the Monsanto Room of University Library. Teachers who work with struggling readers in grades K-12 are encouraged to attend.
Registration fees are $45 per person, $35 per person for current Maryville graduate education students and alumni, and $10 per person for interns and cooperating teachers working in summer practicum. Registration is required by May 1.
Rasinski, past president of the College Reading Association, is a recipient of A.B. Herr Award for academic work in literacy education and author of more than 150 articles on the subject. Rasinski currently serves as the co-editor of the Journal of Literacy Research.
For more information, contact Joan Marsanick at 314.529.9486.