Fall 2020 Guide
for Residential Students
Fall 2020 Guide for Residential Students
Live Like a Saint
Download Your Move-In Checklist Now
Living and dining experiences on campus are modified in creative ways to help with student health and well-being. Our residential students build community by living and learning in and near campus. With housing and dining needs met, students can focus on their academic and personal journeys as they prepare for their future careers.
How to Prepare
Students required to fill out a daily health screening survey online before entering campus.
Students expected to limit personal exposures and to adhere to social distancing while away from campus.
Follow CDC recommendations to avoid travel if possible and specifically nonessential international travel.
Campus & Community Living
The number of students living in residential facilities is reduced with supplemental housing offered at Marriott West and Drury hotels.

Marriott West
660 Maryville Center Drive
St. Louis, MO. 63141

Drury Plaza
355 Chesterfield Center
Chesterfield, MO 63017

A majority of residential students have a single bedroom.
Specific buildings are reserved for students to safely quarantine, if needed.
Residential assistants are available in all housing to provide social networking opportunities and programs designed to help students become more successful academically.
Innovative Dining
Students can get something to eat from Gander Dining Hall, Louie's, Starbucks and The M Store via a mobile ordering system to accommodate a safe dining experience.
A limited menu is available for delivery, with specific hours for delivery and specific drop-off locations for each residential facility.
Grocery and food deliveries are allowed on campus.
Our students need living and meeting spaces that support their educational pursuits. We're committed to providing a housing experience that
brings together our community and supports our students
throughout every step of their Maryville journey.
— Dr. Nina Caldwell
Vice President for Student Life
Activities & Events
Students can take part in campus life with social distancing requirements and infection-prevention measures in place.
Students can access student support services in person and virtually — just as if they were on campus.
Athletic and intramural competitions and practices are based on guidance from the Great Lakes Valley Conference (GLVC) and county health officials.
Maryville's life coach team is available in person or virtually to help with academic, personal and professional needs.
Health & Wellness
Public health safeguards implemented such as symptom checks, wearing face coverings and deploying hand sanitizer stations across campus.
Enhanced cleaning protocols implemented throughout campus.
Expanded health and wellness services and additional resources for COVID-19 testing, should the need arise.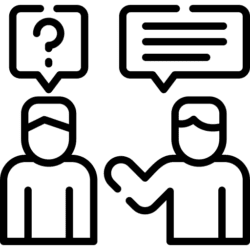 More Questions?We've got you covered.