Welcome to Saints Nation
Access in-person, hybrid and online learning environments. We're doing everything possible to create a healthy, safe environment in which you can continue your academic journey. Whether on campus, online or a combination of both, Maryville students benefit from engaging and enriching courses to ensure learning happens anywhere, anytime and in any way. We're doing everything possible to create a healthy, safe environment in which you can continue your academic journey.
How to Prepare
Students are required to fill out a daily health screening survey online before coming to campus.
Students expected to limit personal exposures and to adhere to social distancing while away from campus.
Follow CDC recommendations to avoid travel if possible and specifically nonessential international travel.
Classroom & Academic Settings
Maryville is a SMART campus with state-of-the-art connectivity.
iPads with 200+ pre-loaded learning apps for every fulltime traditional undergraduate student.
Committed to individualized education for varied learning styles.
Innovative and fun approaches to assignments and activities.
In person or online, the world is your classroom.
Faculty hold on-campus and online office hours.
In-Person Courses
The number of people convening on campus is reduced. Some students will be in the classroom while others participate remotely.
On-campus instruction concludes November 20 to mitigate exposure from Thanksgiving break travel and students will finish the semester through remote learning.
We've enhanced classroom technology to provide virtual attendance in all learning spaces so the virtual learner joins in real time.
High-level academic engagement and personal connection with students is available in any course delivery option they choose.
We are focused on building an intimate classroom community
on campus or online,
and will provide the resources and opportunities necessary to shape your
academic success and professional future
.
— Cherie Fister
Vice President for Academic Affairs
Activities & Events
Students can participate in campus life with social distancing requirements and infection-prevention measures in place.
Students can access student support services in person and virtually — just as if they were on campus.
Athletic and intramural competitions and practices are based on guidance from the Great Lakes Valley Conference (GLVC) and county health officials.
Maryville's life coach team is available in person or virtually to help with academic, personal and professional needs.
Health & Wellness
Public health safeguards implemented such as symptom checks, wearing face coverings and deploying hand sanitizer stations across campus.
Enhanced cleaning protocols implemented throughout campus.
Expanded health and wellness services and additional resources for COVID-19 testing, should the need arise.
Detailed Resources
Area-specific guidance regarding COVID-19 and its effect on University operations: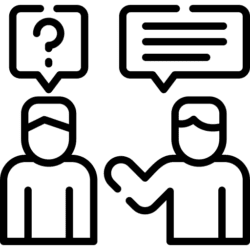 More Questions?We've got you covered.