Rehabilitation Counseling Program Receives $600,000 Grant
---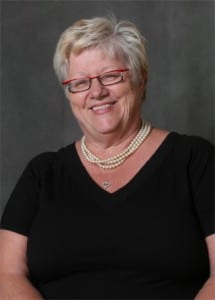 9/3/09
Maryville University's Rehabilitation Counseling Program has received a $600,000 grant from the Rehabilitation Services Administration of the U.S. Department of Education. Stretching over a five-year period, the award will fund tuition traineeships and scholarship stipends equivalent to one year of graduate study for students.
"This award demonstrates the excellence of our Rehabilitation Counseling Program, our faculty expertise and the strength of our community partnerships," said Charles Gulas, PhD, dean of Maryville's School of Health Professions.
Primarily, the grant allows students who live in rural areas and who cannot afford tuition to complete their master's degree and advance in their profession. Other grant highlights:
•    31 percent of Maryville's Rehabilitation Counseling Program student enrollment is non-white and 17 percent have documented disabilities.  The grant provides tuition assistance to these diverse populations, as well as rural populations.
•    The grant provides for distance learning and weekend format delivery of courses (on-campus students will also be able to participate in these formats).
•    Students who work in a federal, state or not-for-profit setting can provide tuition payback by working two years for each year of tuition support.
The federal funds for the project equal $123,695 per year for five years. In addition to federal funds, Maryville University will contribute in-kind costs of $79,141 each year, or 63.98 percent of the annual federal funds. The total cost of the project is approximately $1 million.
Maryville's Rehabilitation Counseling Program welcomed 23 new students this year; the grant will allow for 15 additional graduate students in January, said Barbara Parker, PhD, CRC, LCPC, director of the program. Parker is charged with overseeing the grant.
"Our new grant makes education at the graduate level a reality for individuals who probably could never have accessed or afforded graduate education," she said. "Additionally, we are providing career advancement opportunities for those who have the potential to advance and contribute to their communities, but who – without the graduate degree – would never have had the opportunity."
Along with rehabilitation services and rehabilitation counseling, the School of Health Professions at Maryville University prepares students for careers in nursing, music therapy, occupational therapy and physical therapy.
Founded in 1872, Maryville University is a four-year, private university located in west St. Louis County. Ranked by U.S. News & World Report as one of America's Best Colleges in the Masters-Midwest category, Maryville University students may choose from 50 academic programs, including degrees at the bachelor's, master's and doctoral levels. Among recent graduates, 94 percent are employed or attending graduate school. More than 15,000 Maryville alumni work and live in the St. Louis region.