Registration Opens for 'Symphony A to Z'
---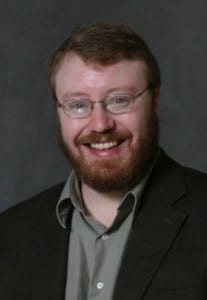 7/20/09
Maryville University will again host Symphony A to Z, an adult education series for music lovers, now in its fourth year. The program is held in conjunction with the Saint Louis Symphony Orchestra's Community Partnership Program.
Classes will meet from 7-8:30 p.m. on seven Monday nights, beginning in October and continuing through April. Peter Henderson, DM, assistant professor of music at Maryville University, is the series host. Presenters are musicians and staff of the Saint Louis Symphony Orchestra.
"This year's series will feature commentary by members of the Saint Louis Symphony Orchestra, talented resident conductor Ward Stare and choral director Amy Kaiser, as well as the welcome return of Christine Brewer, an international opera star who makes her home in the area," Henderson said.
General tuition is $60 for the seven classes; tuition is $30 for Maryville University alumni and free for Maryville students and faculty. Individual classes are $10.
To register for the series, call 314.286.4432. For more information, visit the Saint Louis Symphony Orchestra online.
The 2009-2010 Season Schedule:
Oct. 26
Chinese Orchestral Music
Stravinsky and Bartók
Michael Chen, SLSO violist
Ling Ling Guan, SLSO second violinist
Nov. 23
What do Barber, Prokofiev
And Dvor#ák have in common?
Ward Stare, resident conductor
and music director
Saint Louis Symphony Youth Orchestra
Dec. 7
Handel's Messiah
Amy Kaiser, director
Saint Louis Symphony Chorus
Jan. 25
Beethoven Violin Concerto
Guest speaker TBA
Feb. 15
The In Unison Chorus-Music
for Black History Month
Silvia Ray, vocalist
Brian Owens, vocalist and SLSO
Community Partnerships coordinator
March 15
Mozart Piano Concertos
Peter Henderson, DM, assistant professor
of music, Maryville University
April 26
The Perils of Wagner Operas
Christine Brewer, internationally-acclaimed soprano