Reflecting Growth, Maryville University Plans New Residence Hall
---
5/20/15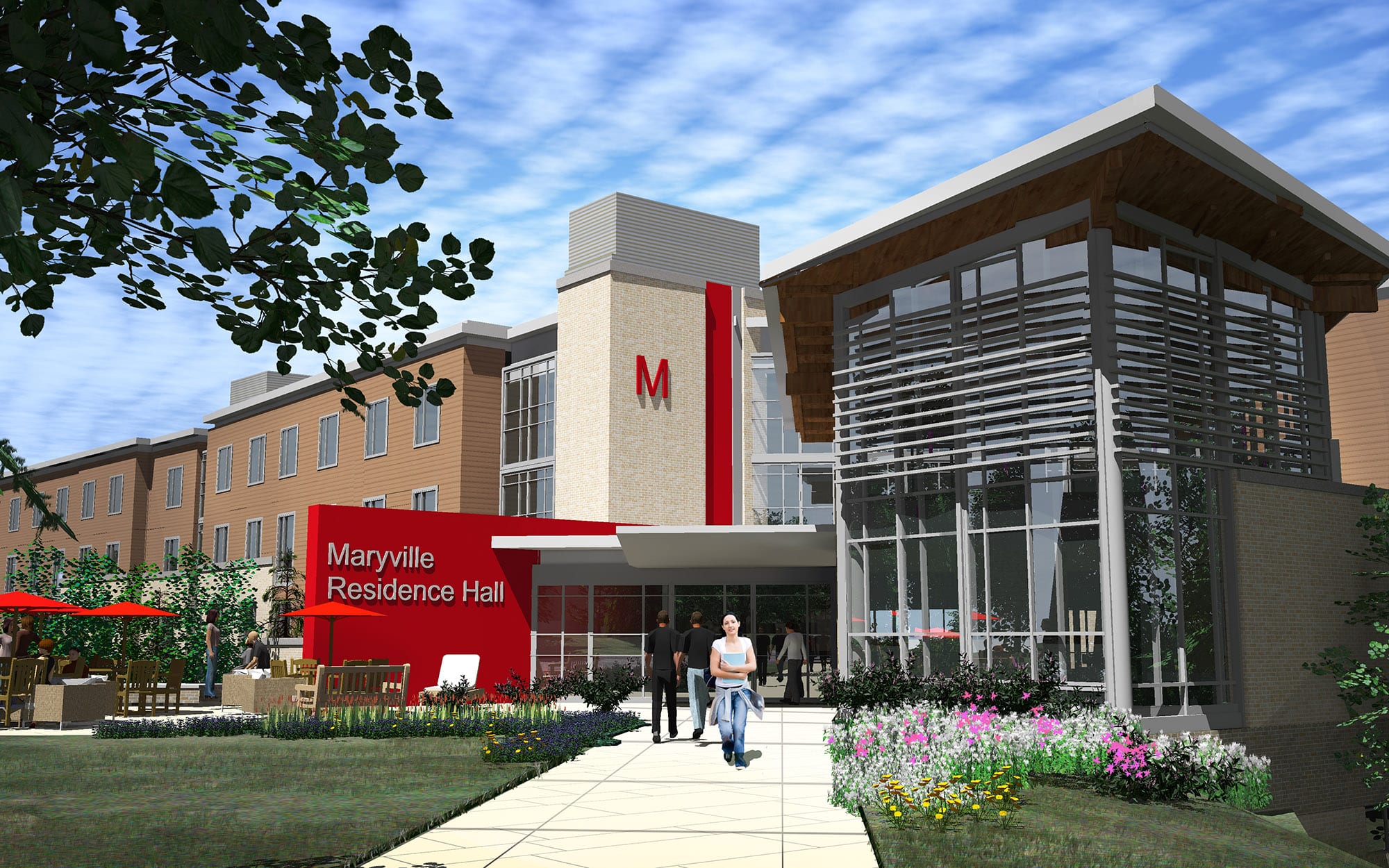 [St. Louis, Mo.]—A groundbreaking ceremony to kick off the project was held in May. The new residence hall, expected to open in Fall 2016, is yet another indication of the University's tremendous growth and the administration's strong commitment to a student-centered campus experience.
"Expanding the residential community reflects the strategic growth of our student body. The addition of a new residence hall will elevate the level of energy, excitement and engagement of students across campus, while promoting our value of being student-centered," said Nina Caldwell, EdD, vice president for Student Life and dean of students. "Within the residential community, students not only live together, but also they learn and grow together; this develops a culture of learning throughout the campus."
The four-story residence hall will be located on the northeast corner of campus, where the softball field is now located. The softball field will become part of a new athletic complex to be built on the northeast edge of campus. That project is still in early planning stages.
Currently, Maryville has about 700 students living on campus in two residence halls and five apartment buildings. The new residence hall, to be built in two phases, will eventually accommodate about 445 students. Phase I will feature rooms for 228 students, a fitness center, an all-purpose room and student lounges on each of four floors. Surface parking for 300 cars will also be constructed. Phase II will add an additional wing with student living spaces and additional lounges on each floor.
The residence hall architecture is a joint venture between Lawrence Group and KWK Architects. Paric Corp. is the general contractor.
Media contact:
Marcia Sullivan
Vice President for Integrated Marketing and Communication
314.529.9340
Marcia.Sullivan@Maryville.edu