Maryville University Athletic Complex
The Maryville University Athletic Complex (formerly the Ball property located on Conway Road) will be completed in Fall 2019. It will house a competition lacrosse field, a women's softball stadium and tennis courts for our men and women's squads. It will also have athletic offices, storage and locker rooms for those sports and a concession area for fans when we compete in the GLVC. Access to the complex will be through campus along a road located behind Saints Hall. This complex will also greatly enhance intramural and club sports venues for all of our students competing in club and recreational sports activities.
Project Information
Start Date: November 2018
Expected Completion Date: Fall 2019
Location: Conway Road
The building of lacrosse and softball fields, a locker room and tennis courts on the land next to the practice fields off Conway Road began the fall of 2018. The construction is expected to be finished so the fields could be used by the start of the next fall semester, if there are no unexpected delays.
More fields were needed because there had been times each season of a Maryville team having to move a home contest because the men's and women's soccer team along with the men's lacrosse team were using the same field.
"We've had to move at least one home contest because of multiple matches on the same day" says Lonnie Folks, Maryville's athletic director. "We can't have all these teams using it at the same time."
The women's lacrosse team will also be using the lone soccer/lacrosse field when their season begins next spring.
"It's trying to match the growth of our programs," says Folks. "Once finished, we will have facilities for all of our programs."
Project Images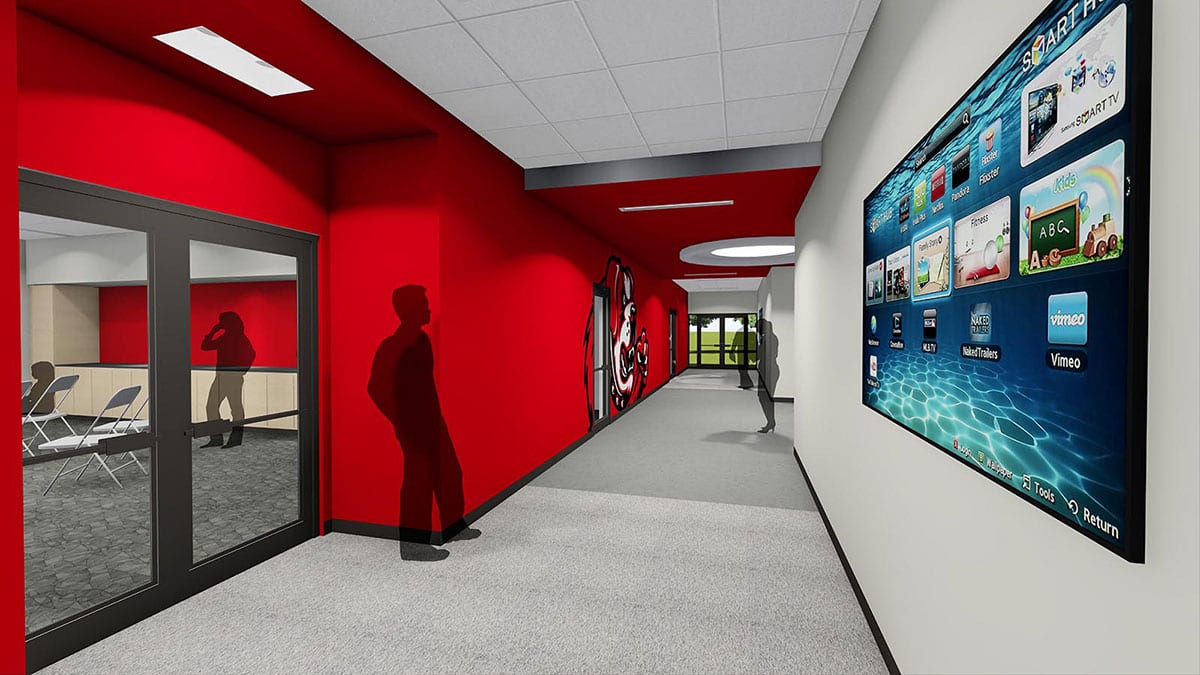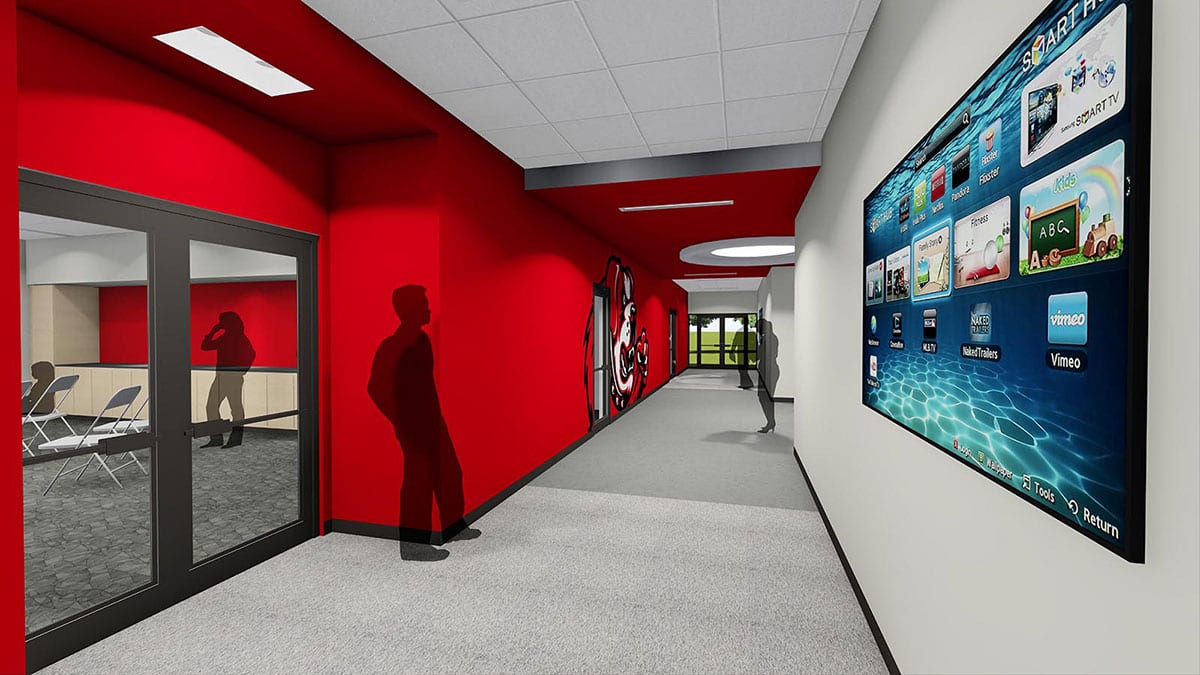 Entry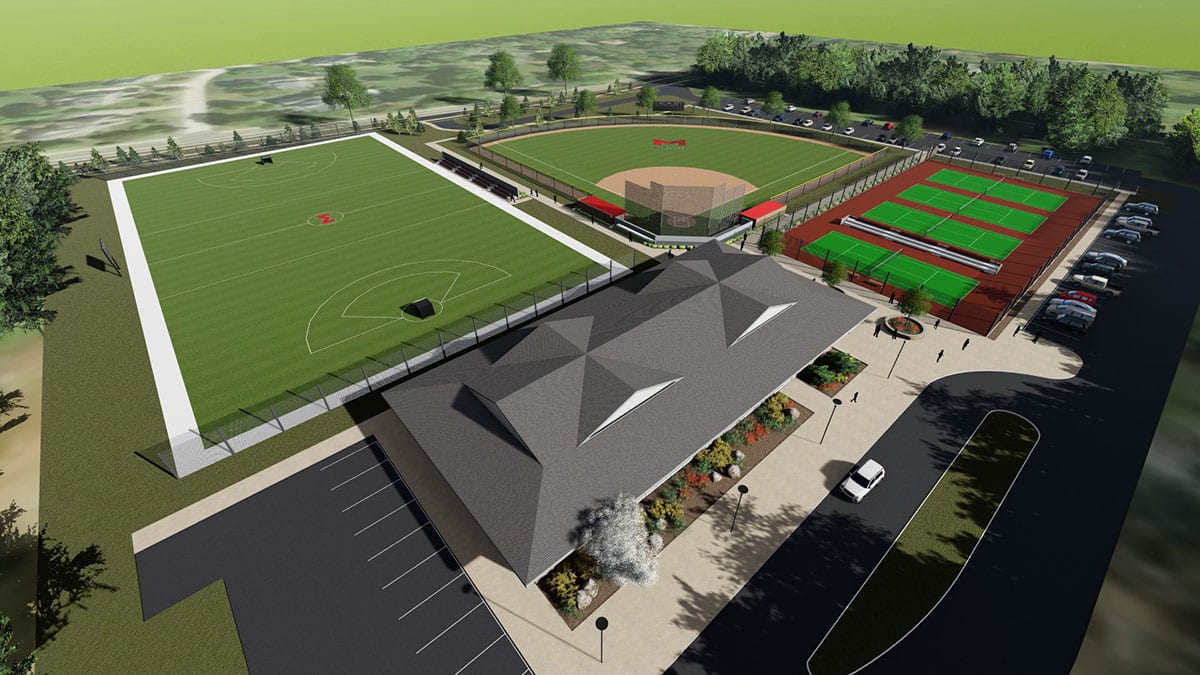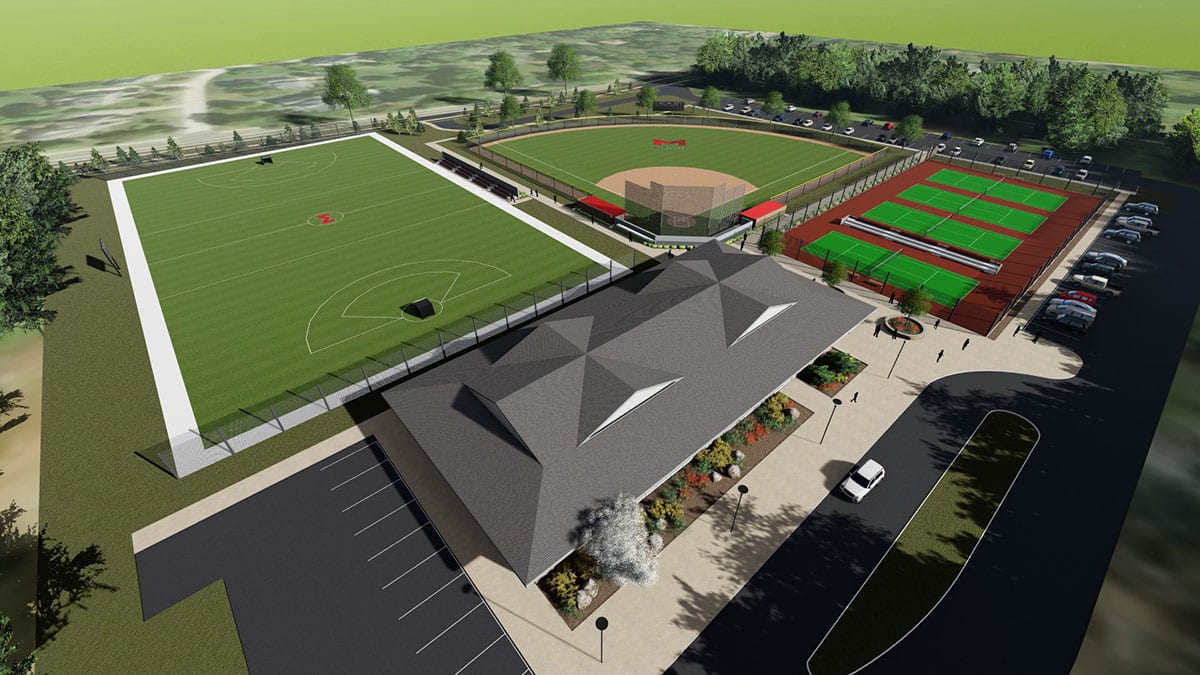 View from southwest
View at drop off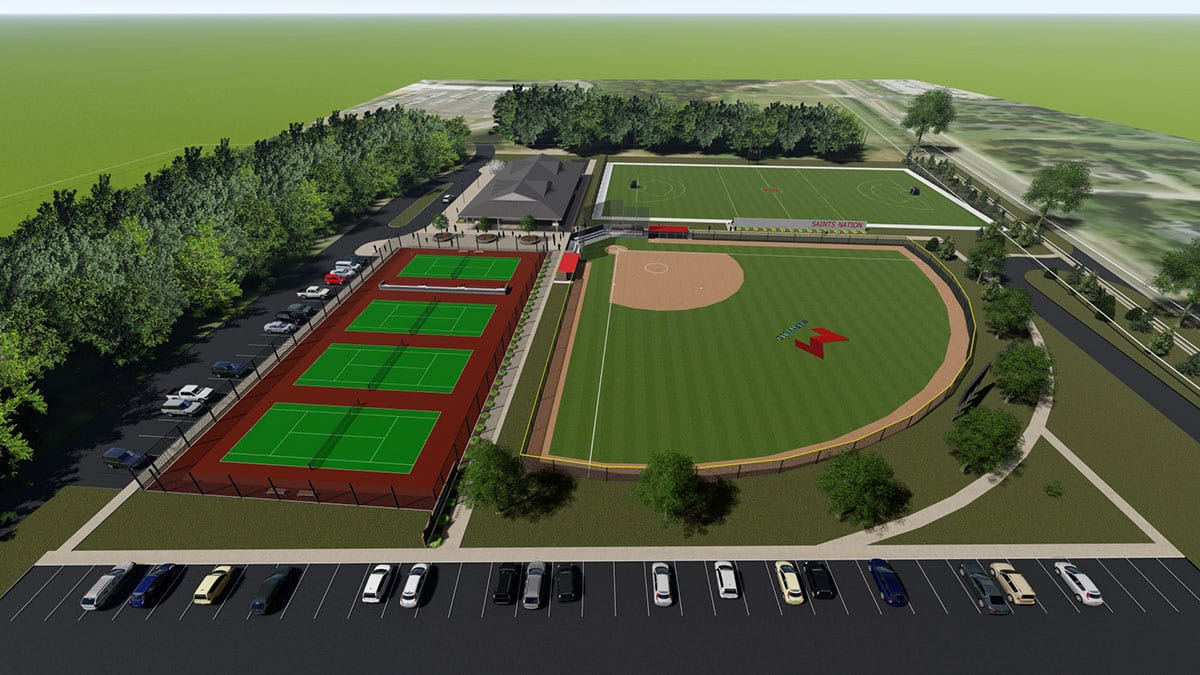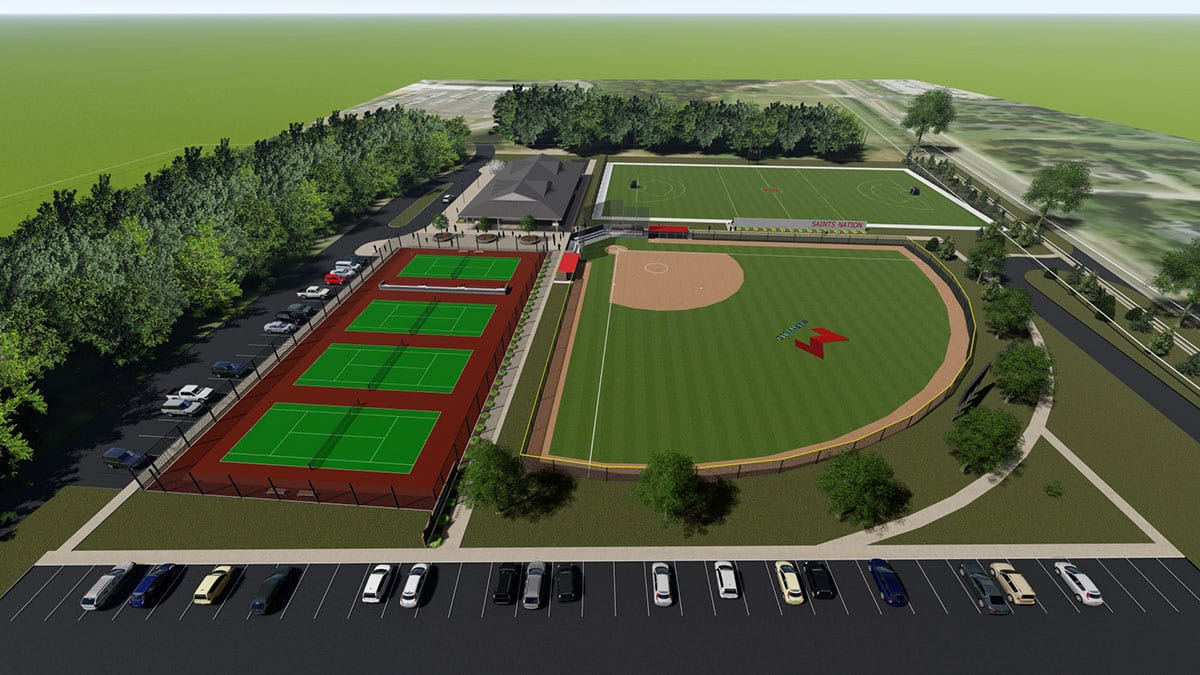 Aerial overview from the east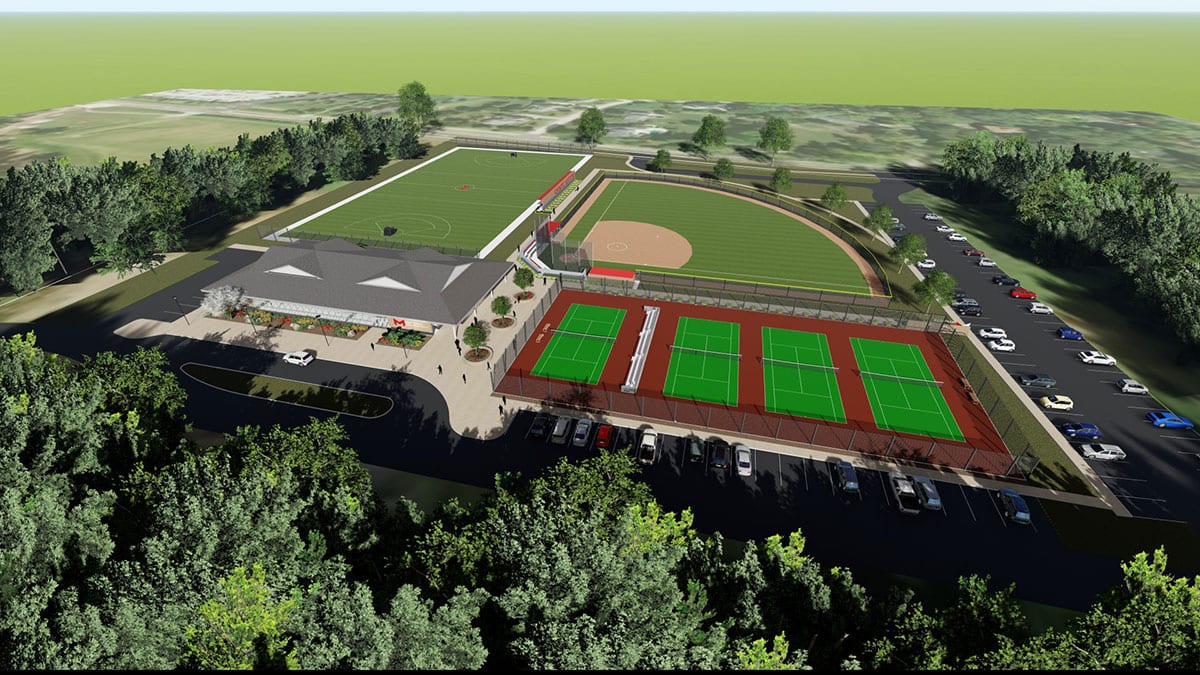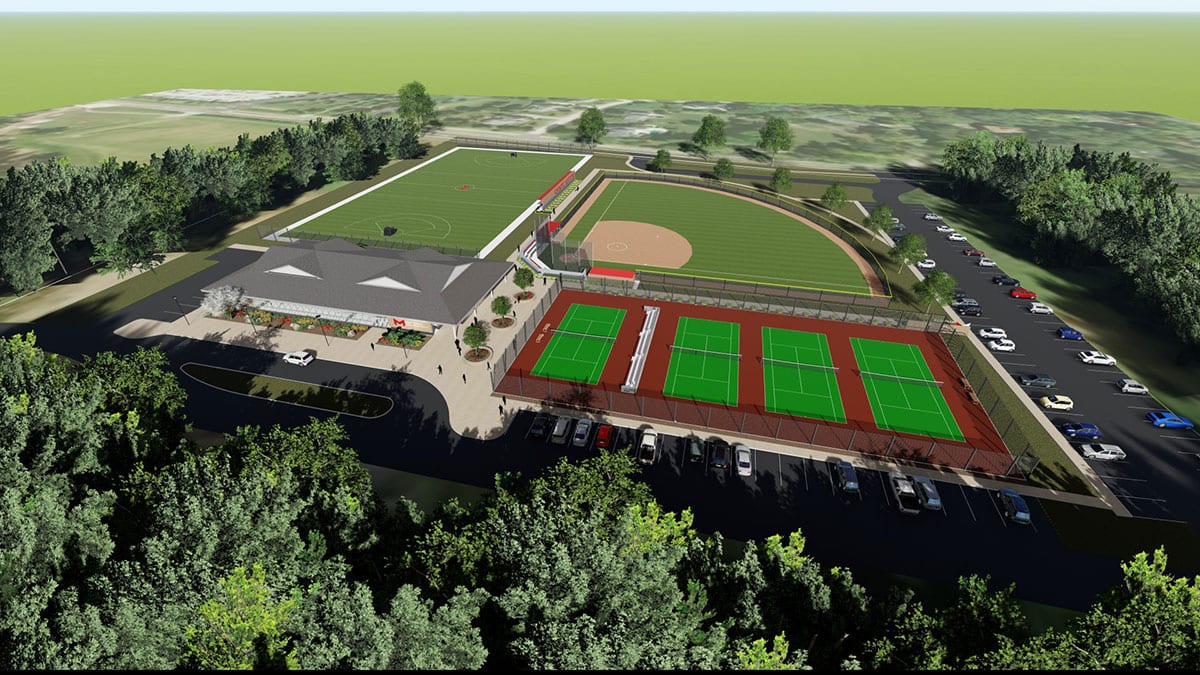 Aerial overview of site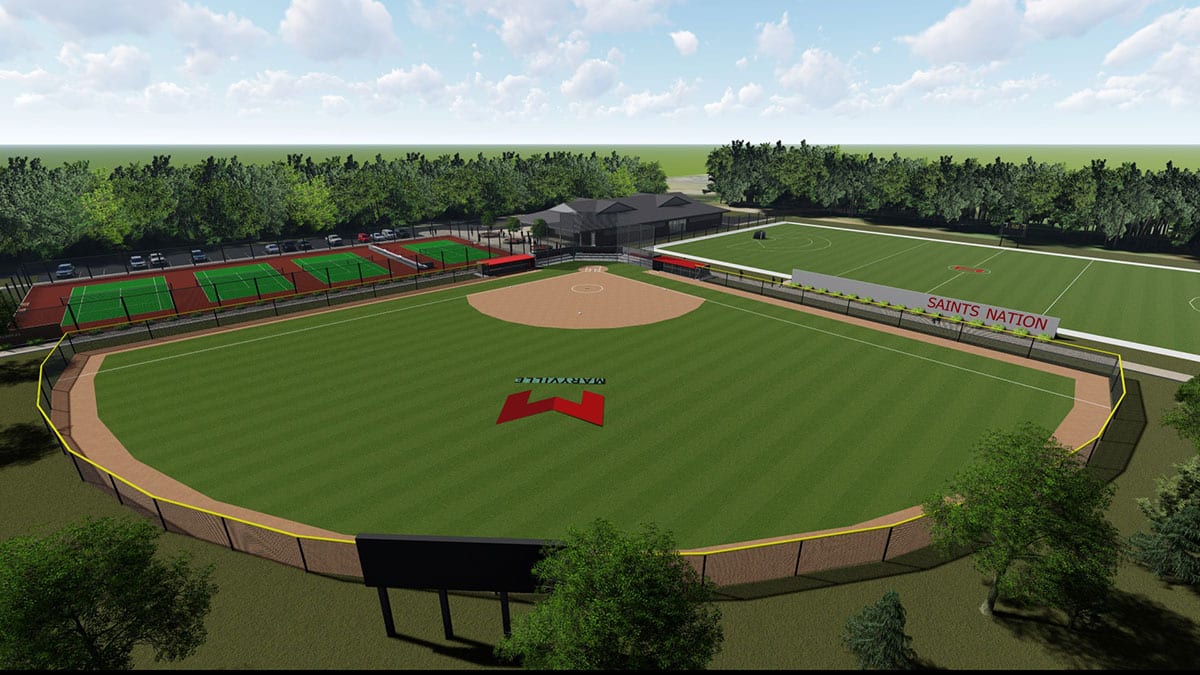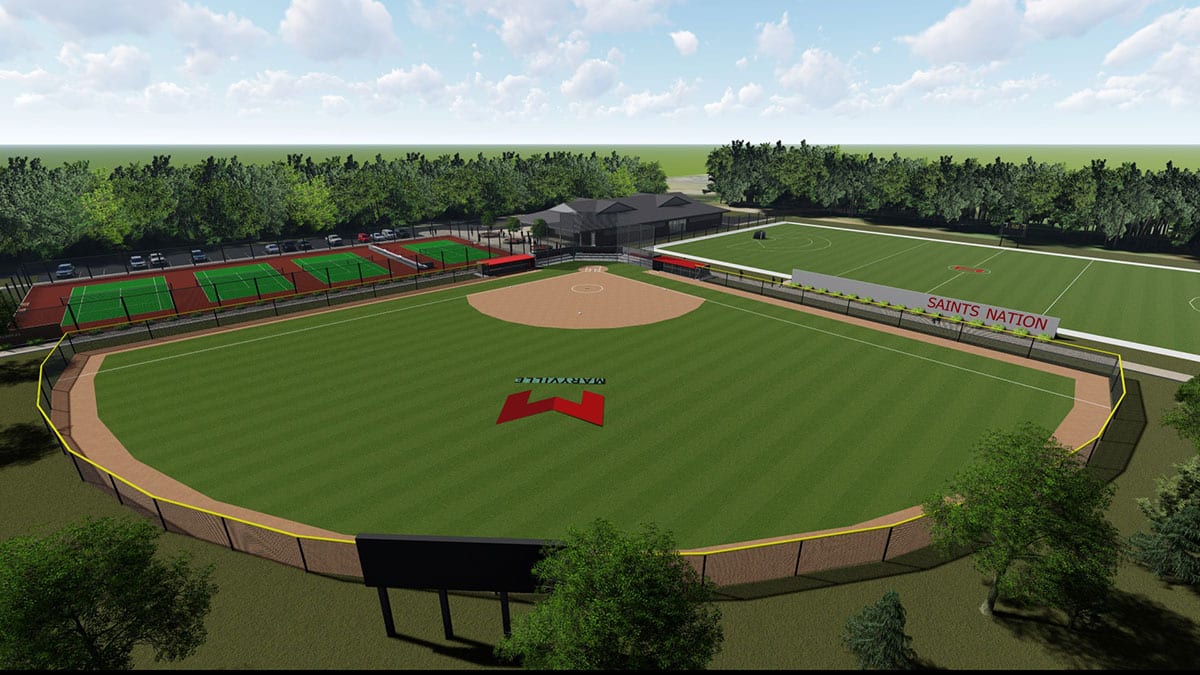 Aerial view of softball field
Aerial view from south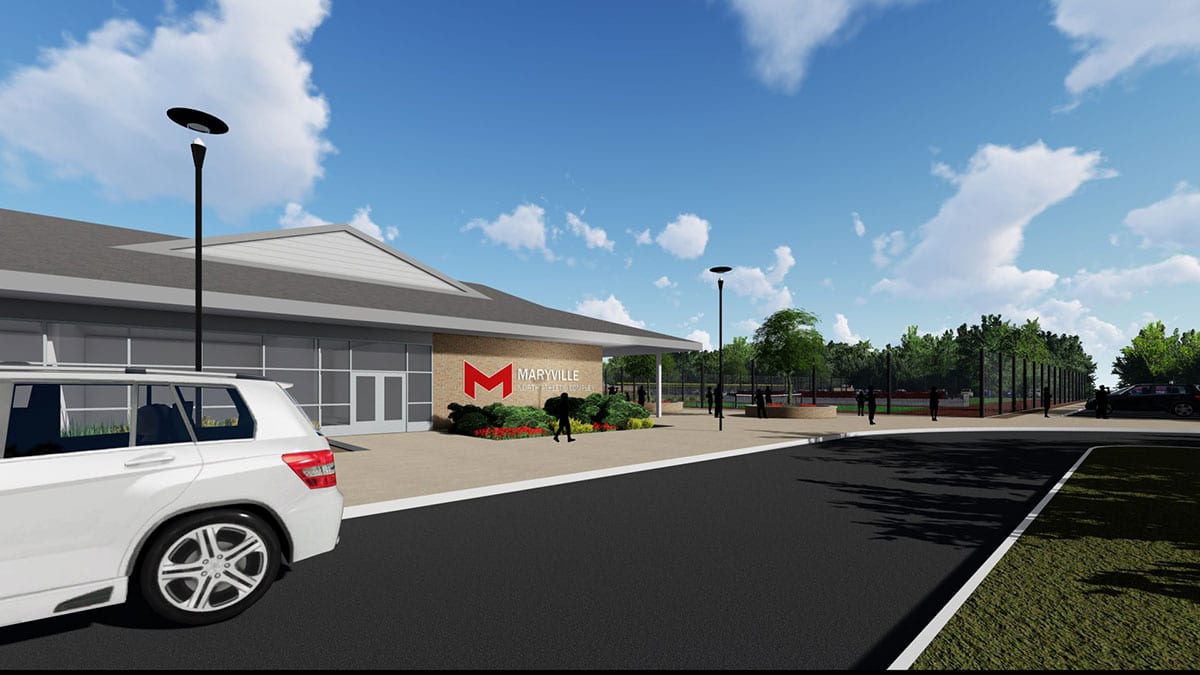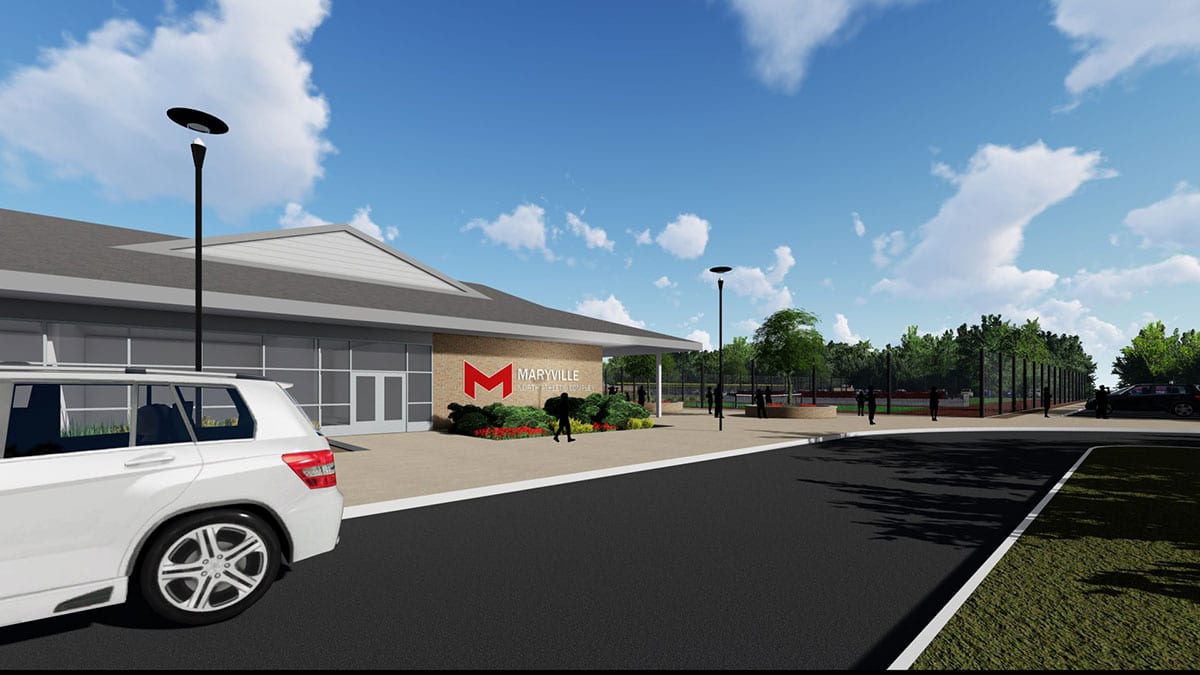 View of front door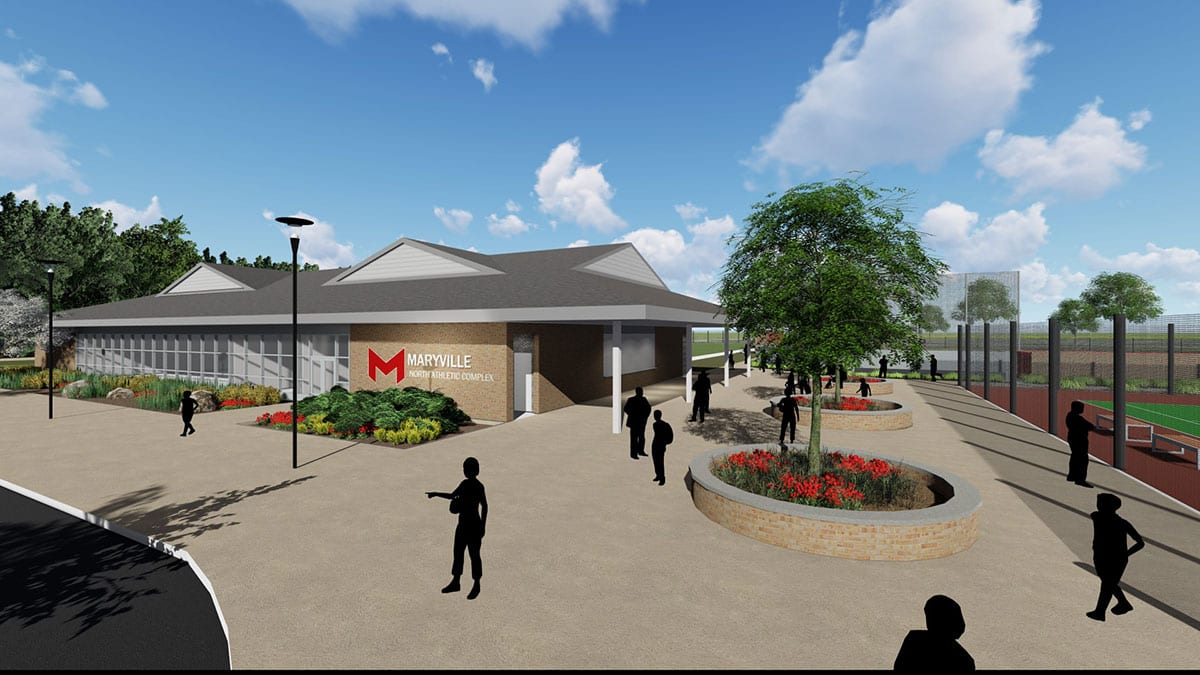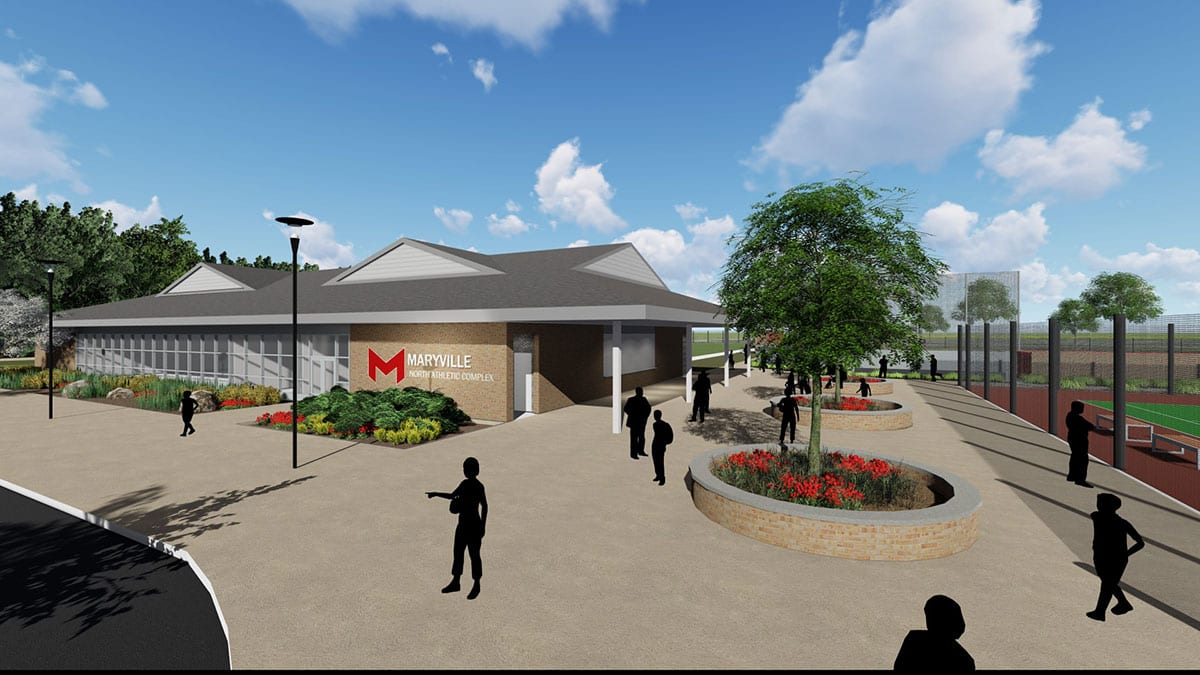 Concessions plaza area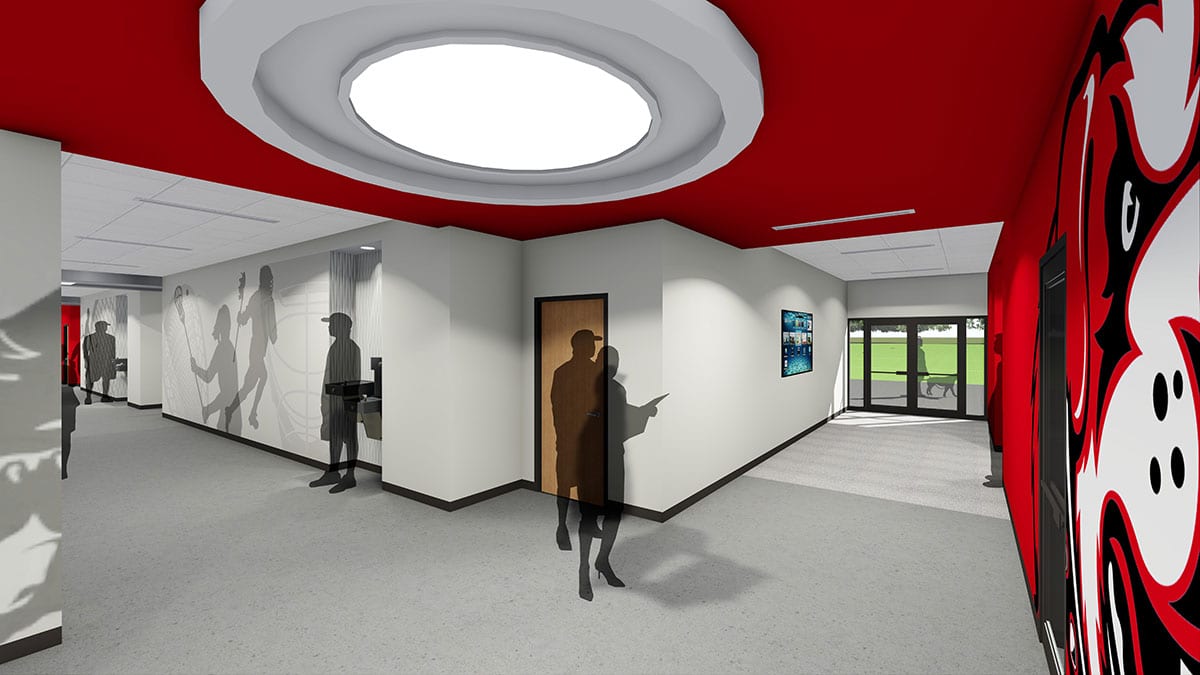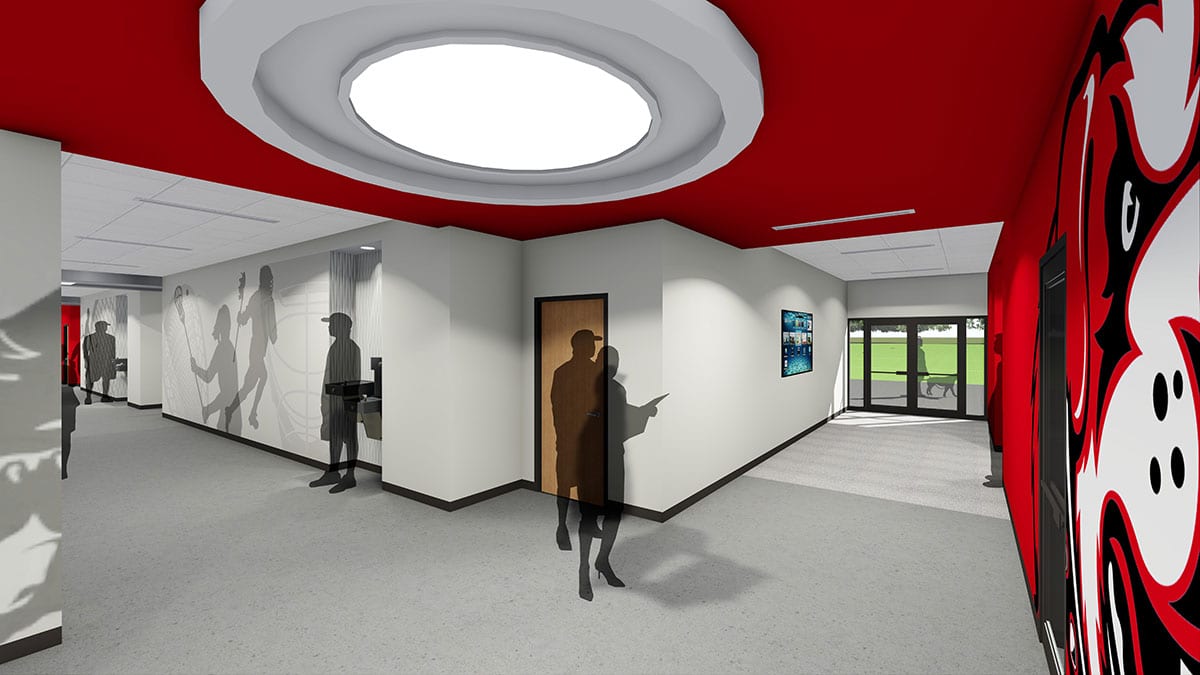 Corridor view 1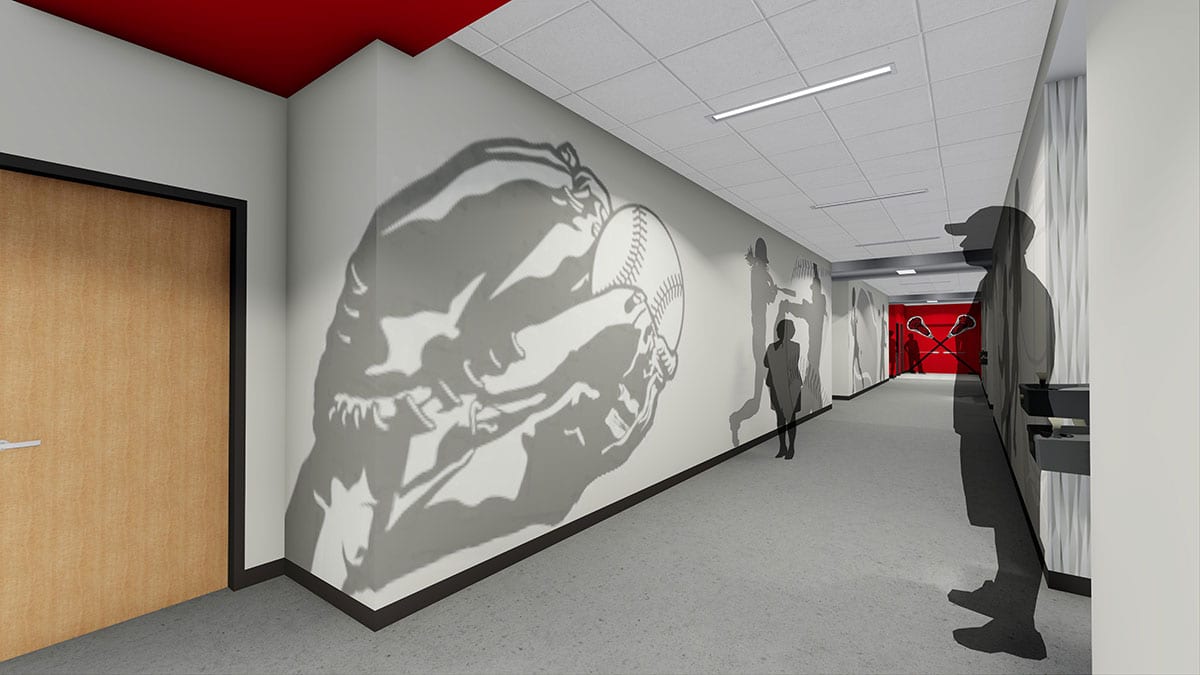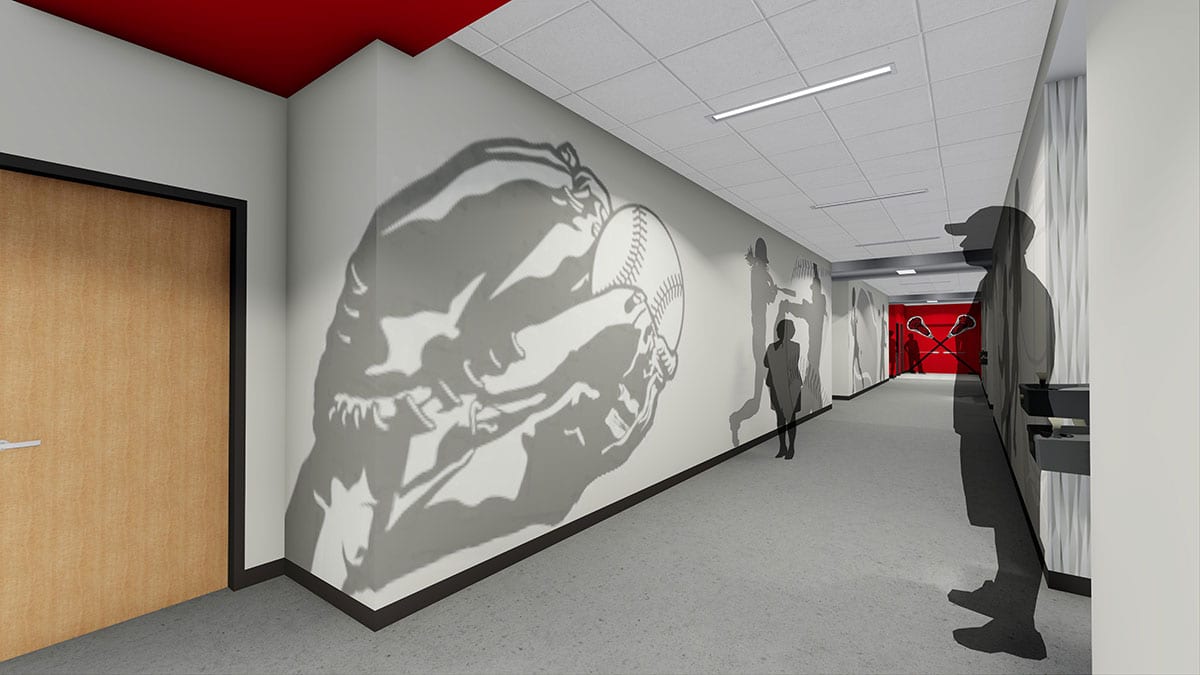 Corridor view 2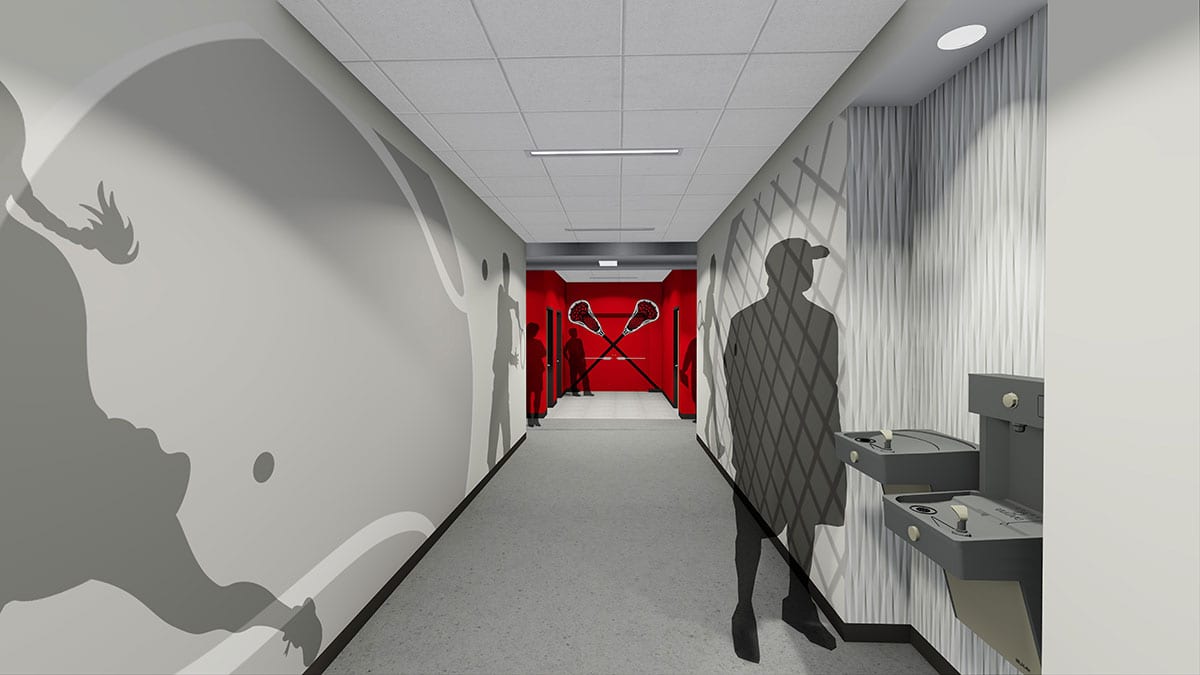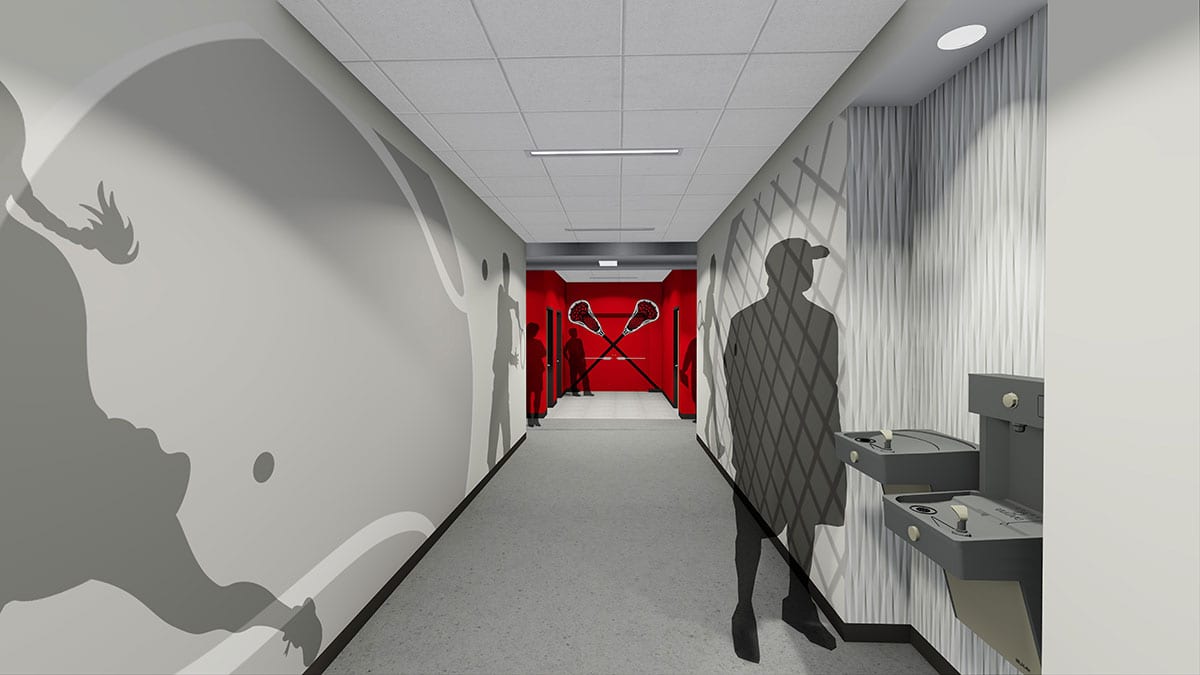 Corridor view 3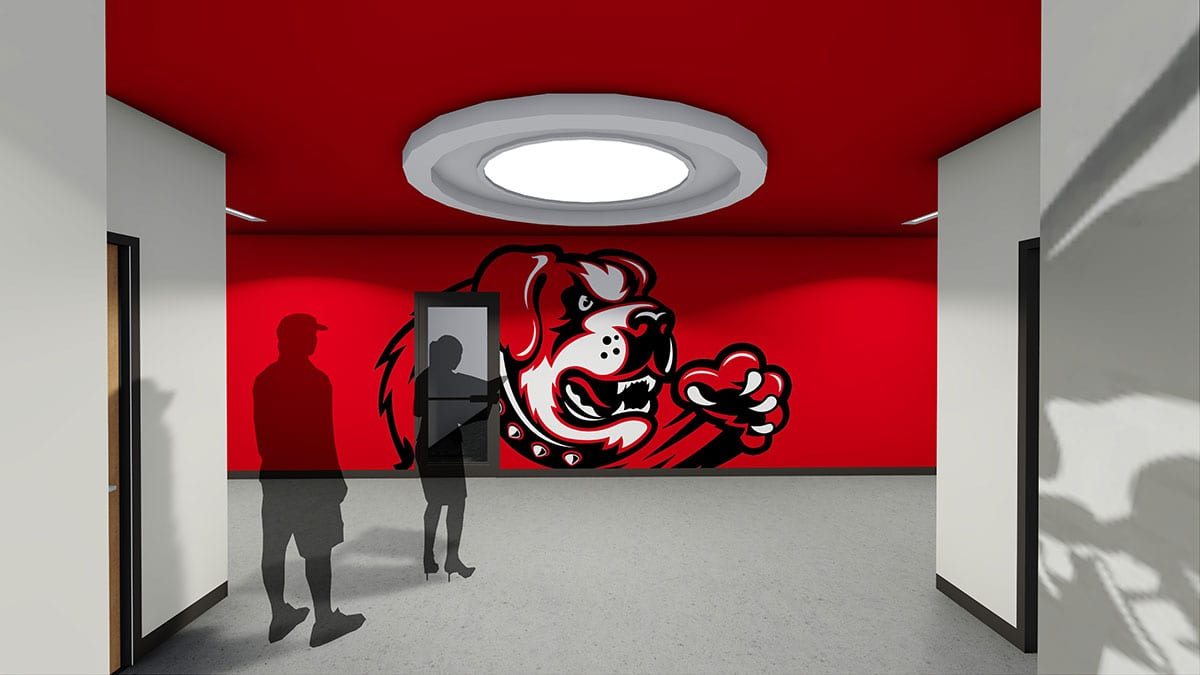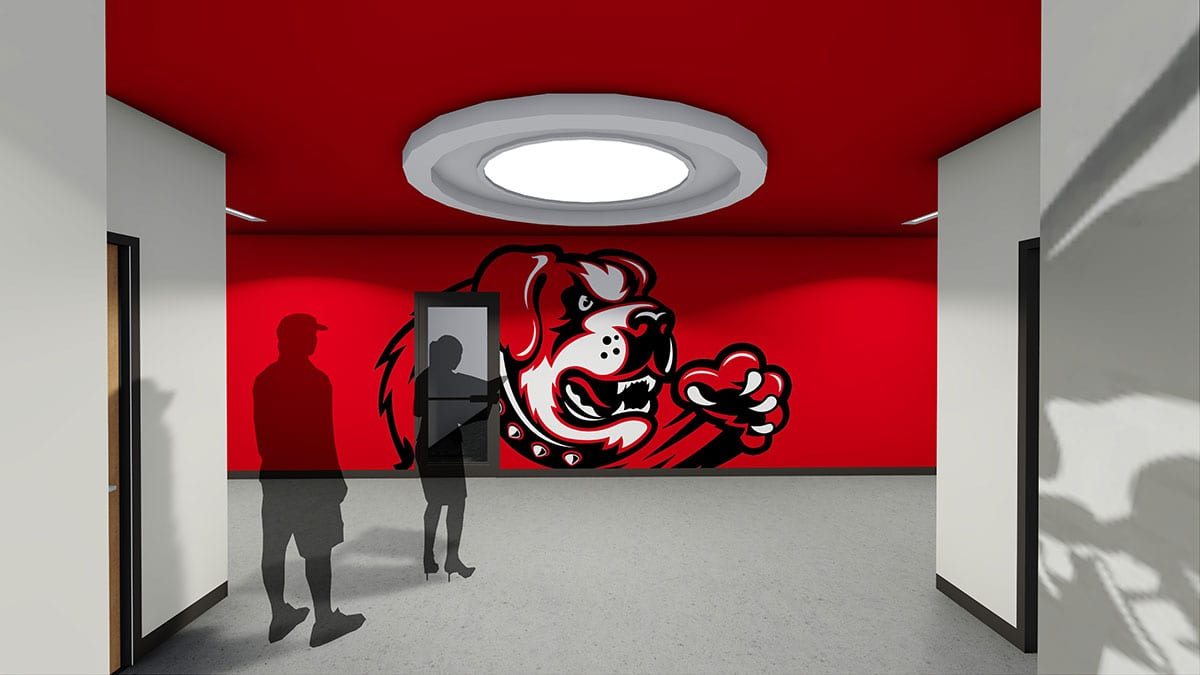 Corridor view 4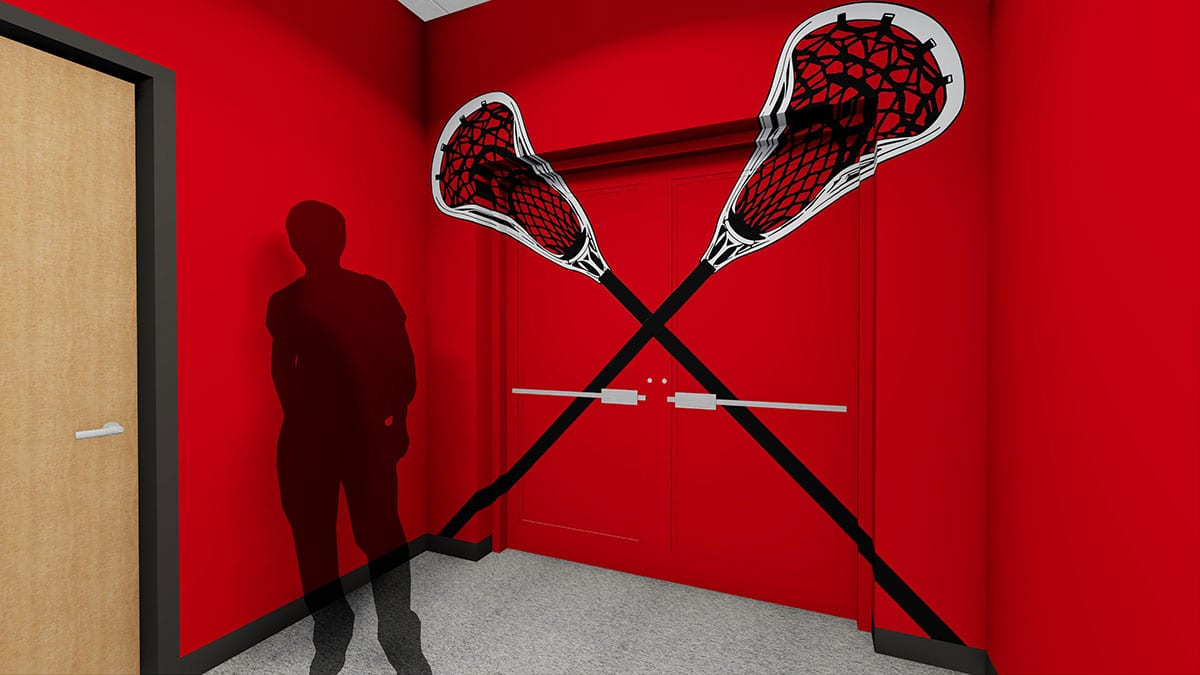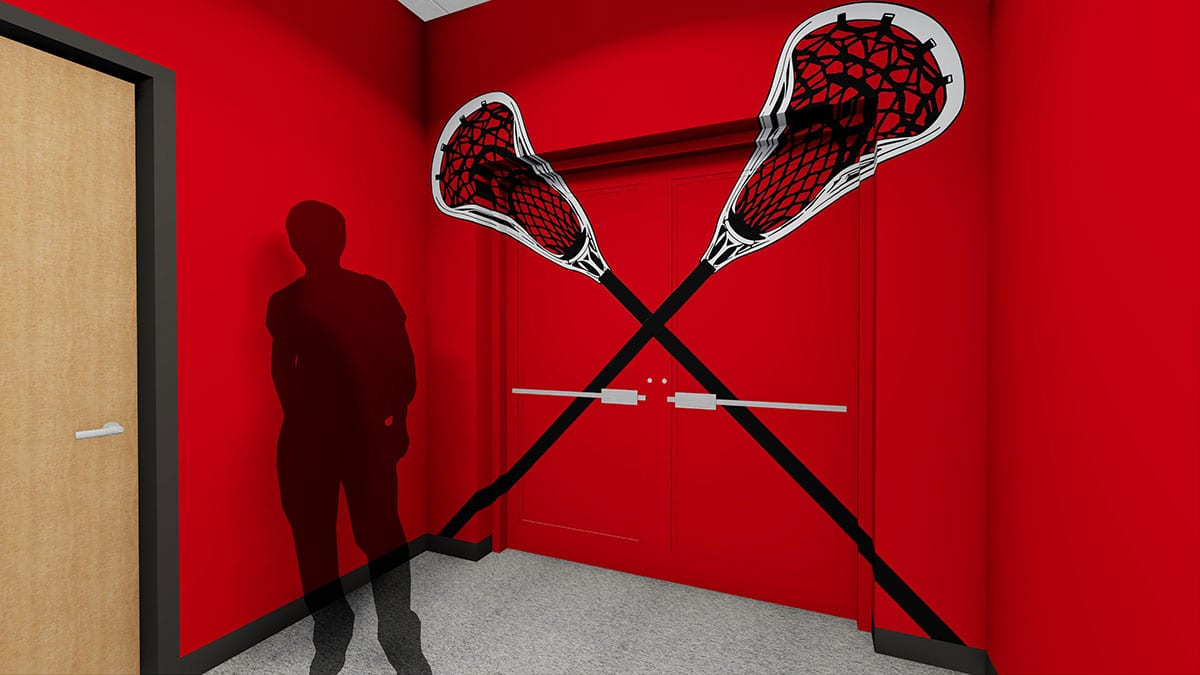 Corridor view 5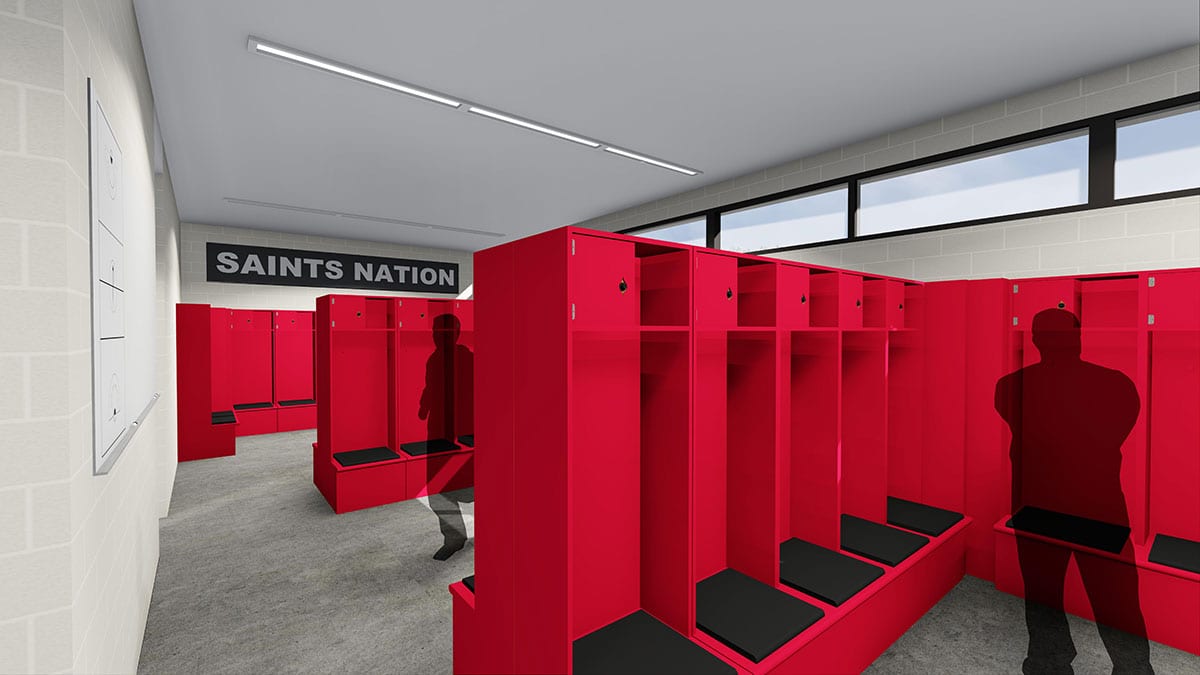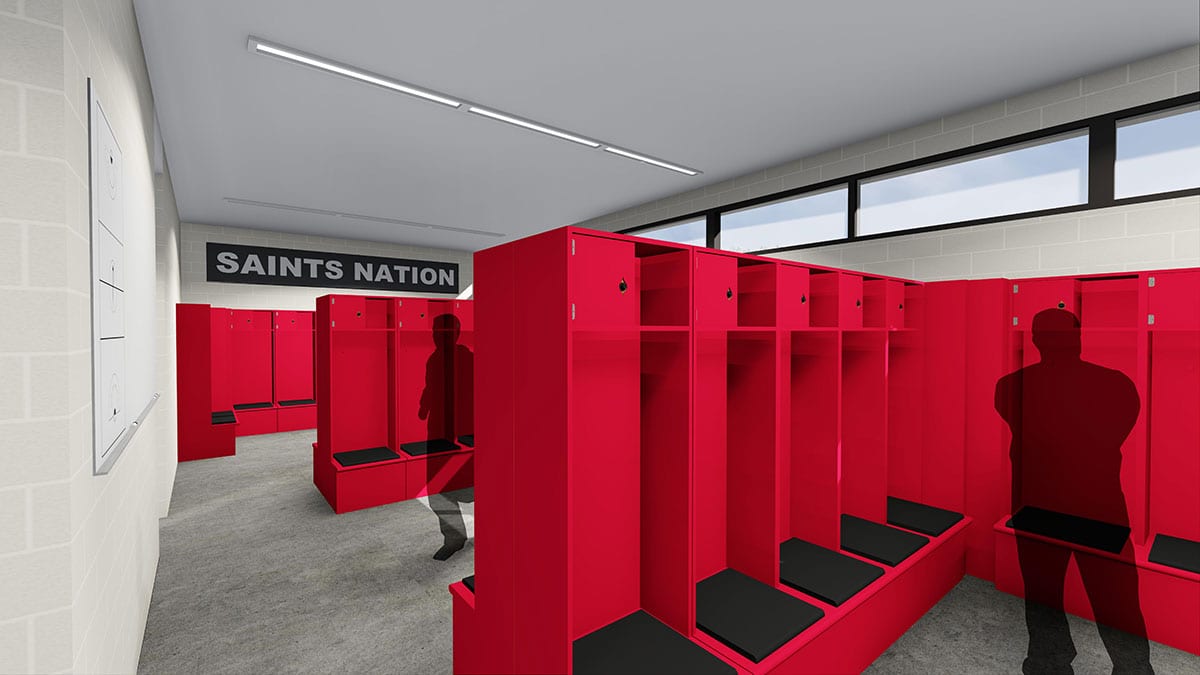 Locker room view 1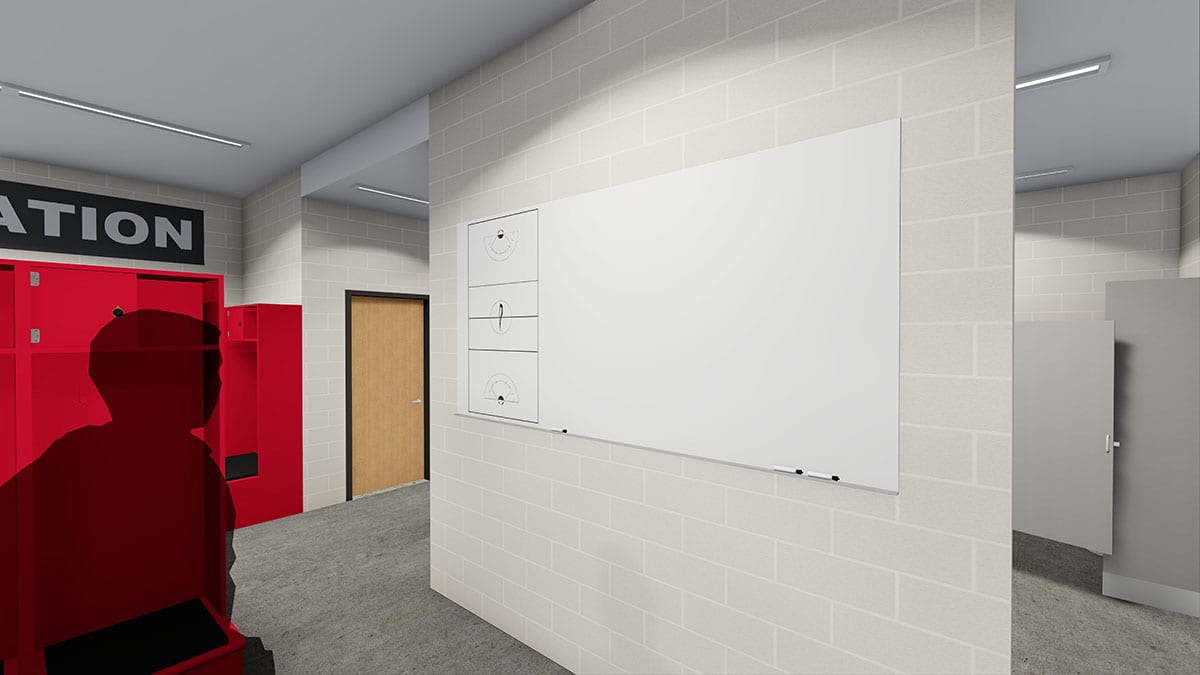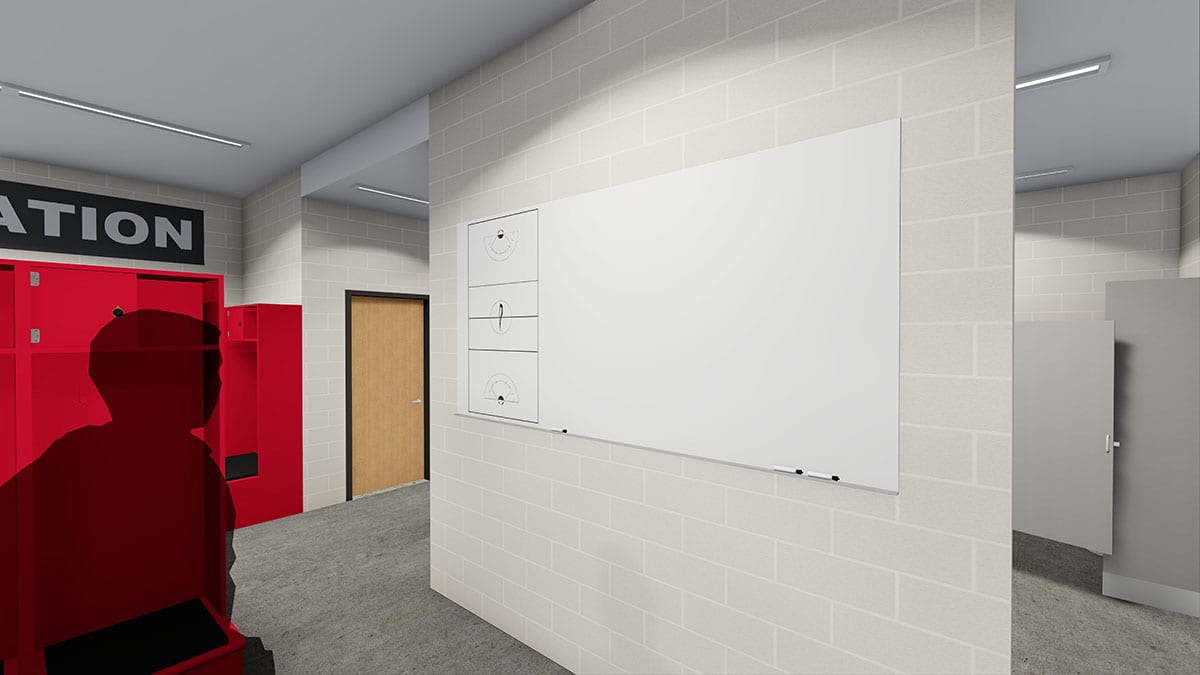 Locker room view 2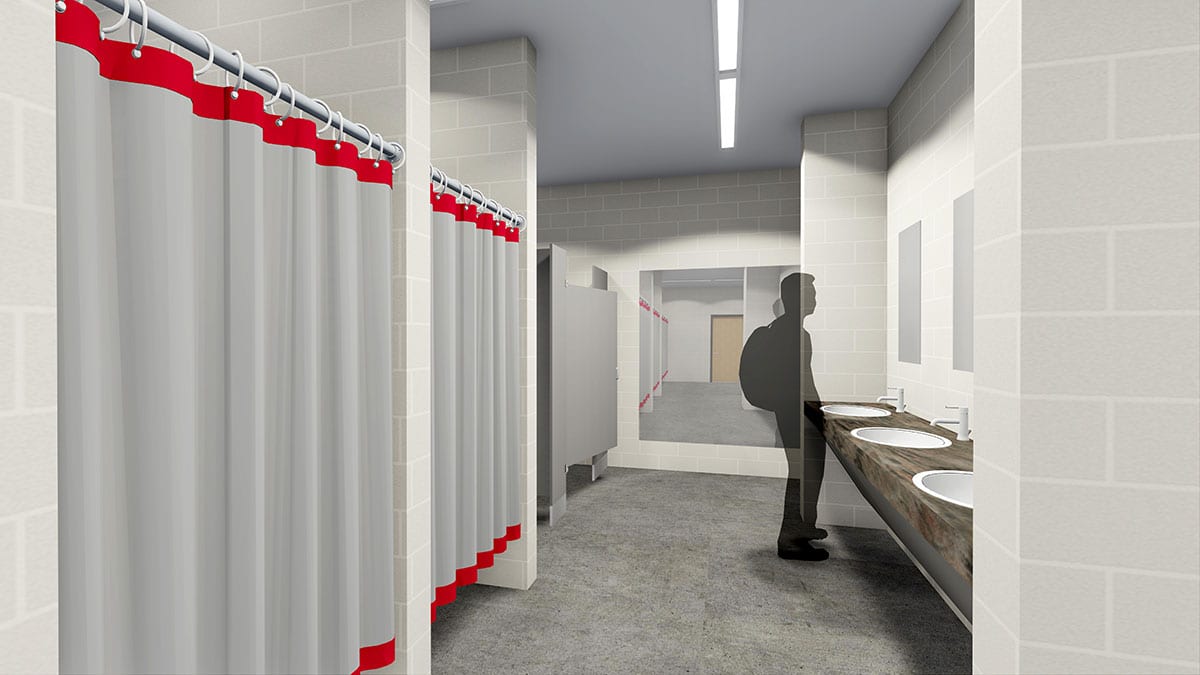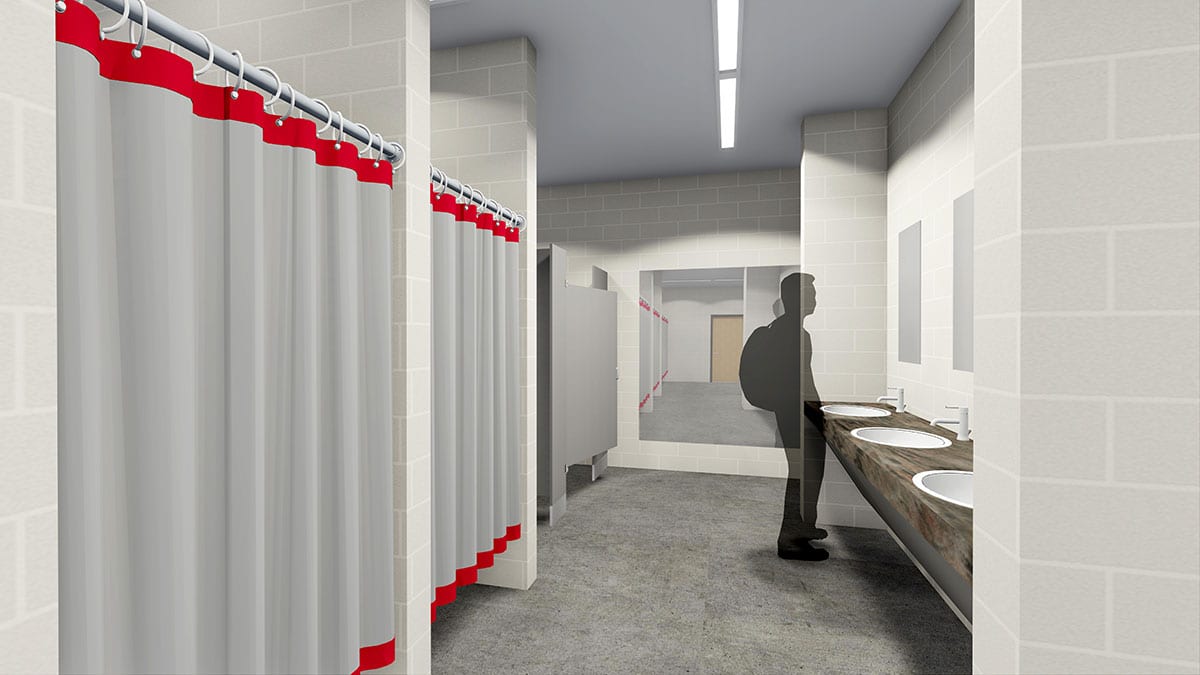 Locker room view 3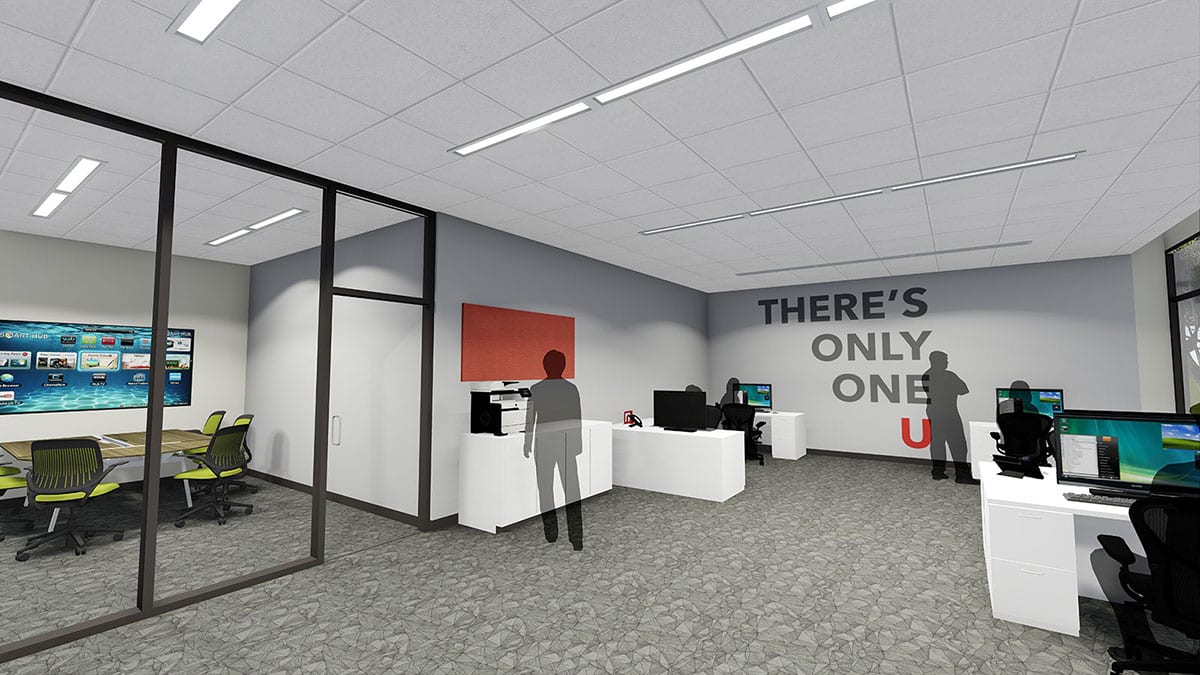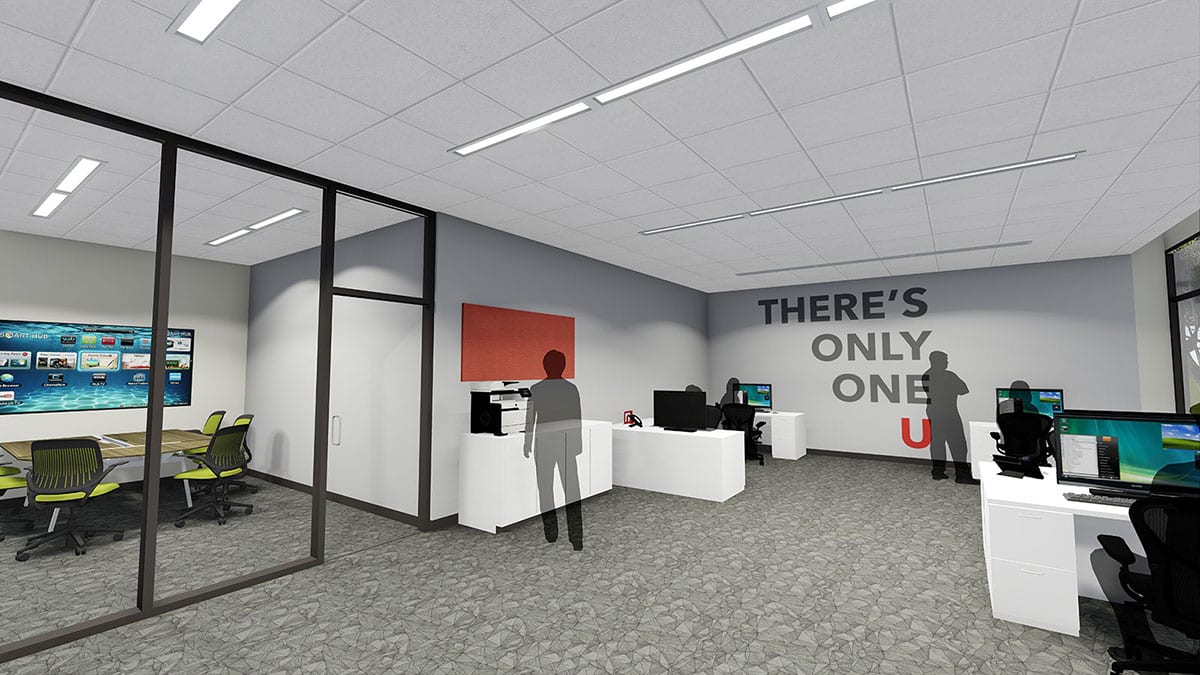 Office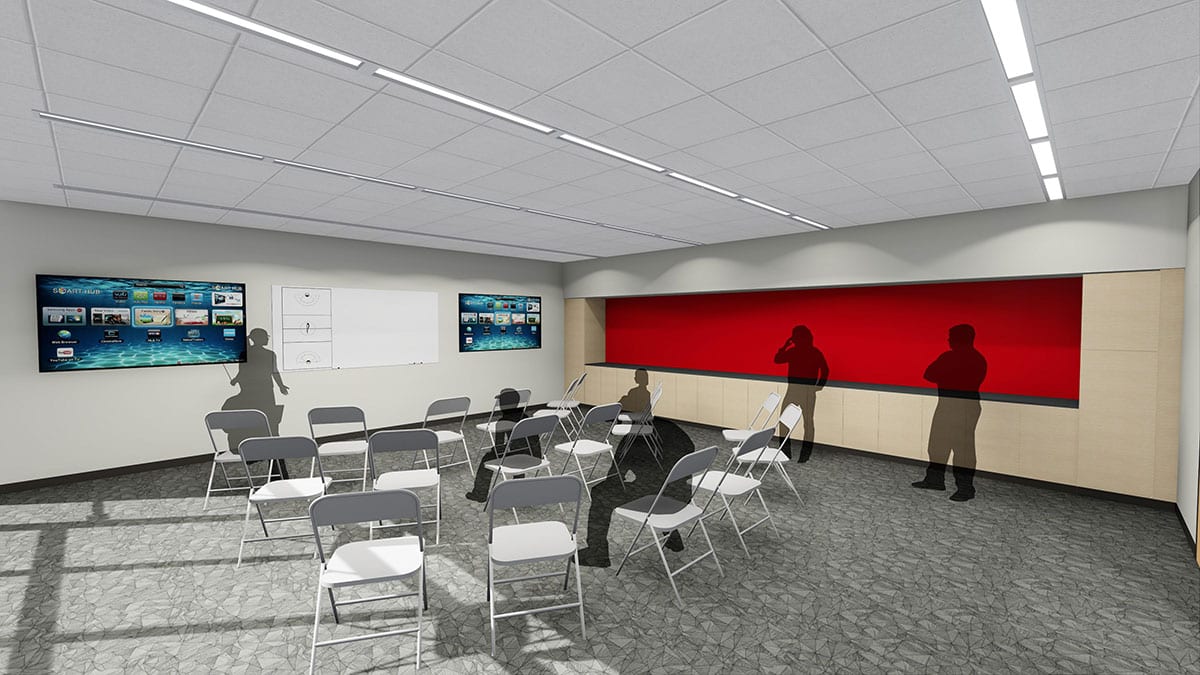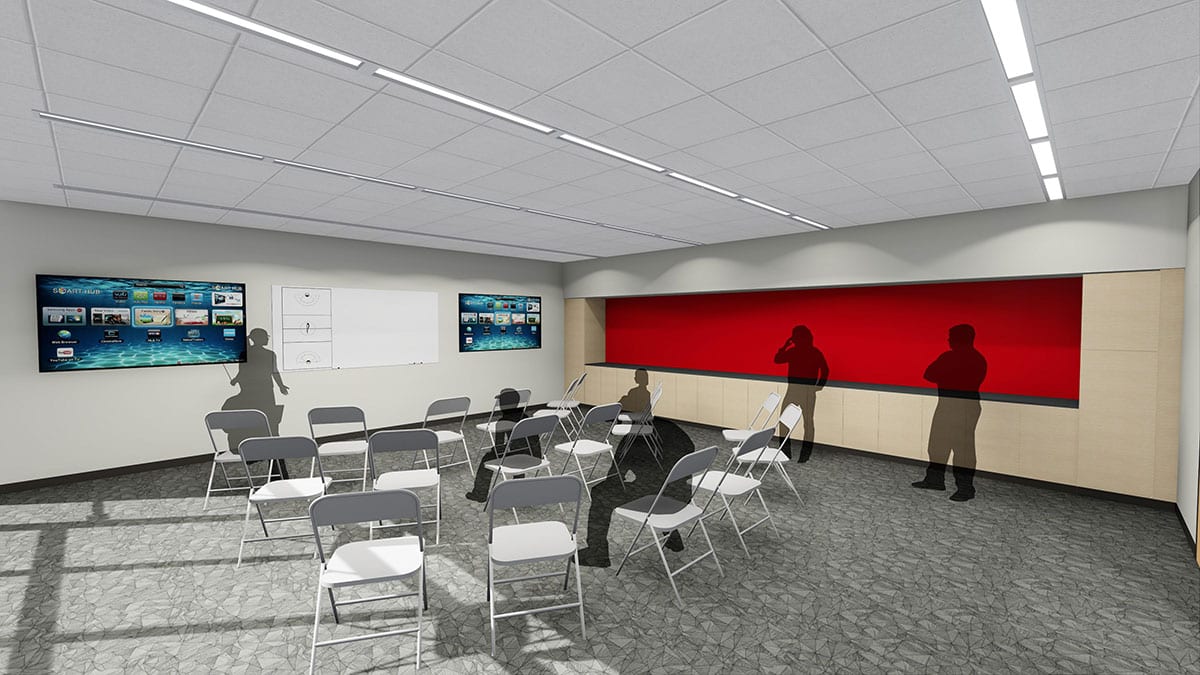 Team Room view 1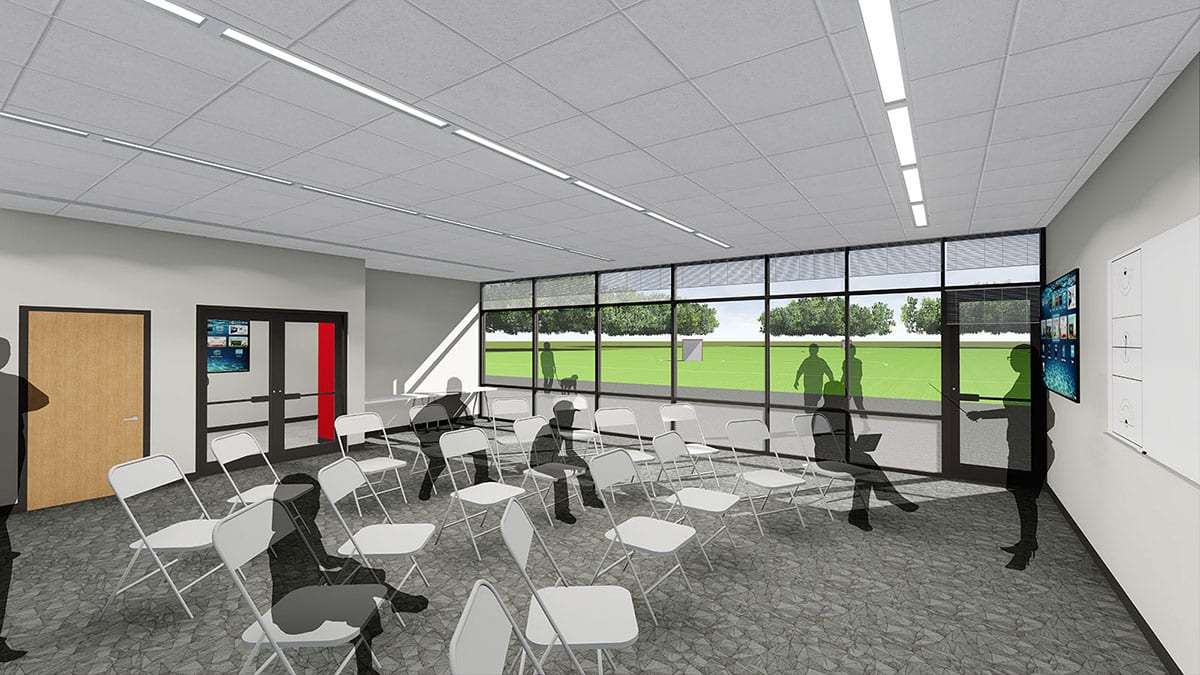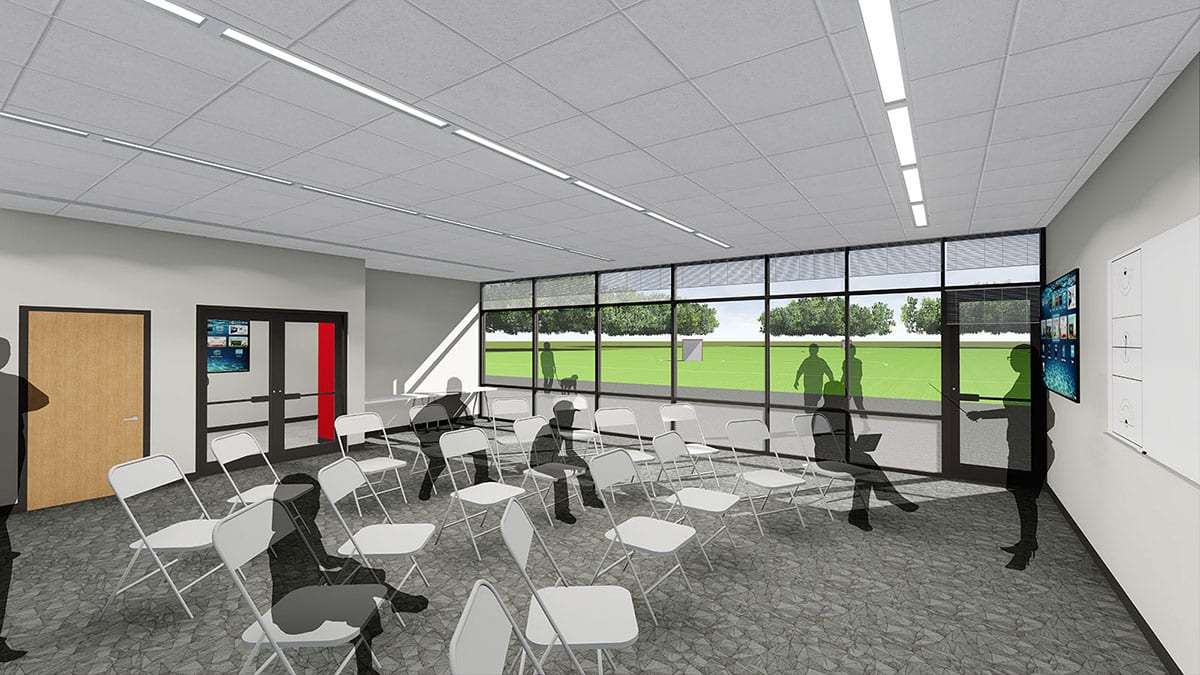 Team Room view 2