New Global Scholars Program Announced
---
11/12/14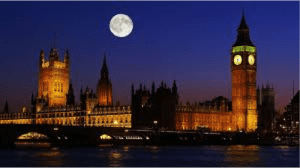 [St. Louis, Mo.] – Maryville University has announced a new Global Scholars Program, a rigorous three-year academic program that features multiple study abroad experiences and results in a double major. The program begins in Fall 2015.
The deadline for initial application review for the Global Scholars Program is Jan. 15, 2014. For more information, visit maryville.edu/gsp or email RLDohrman@maryville.edu.
 To apply, check the Global Scholars Program box on the Maryville University application.
The Global Scholars Program underscores one of Maryville's core values—global awareness. "Experiencing another culture forces you to be more empathetic to other ways of living, which is one of the best educations a student can get," says Rebecca Dohrman, PhD, director of the program. "These experiences will also help put our graduates ahead in the workforce."
The Global Scholars Program is open to incoming freshman students beginning in the Fall 2015 semester. Participants will double major in International Studies and a discipline of their choosing in the social sciences or humanities. They study abroad at Oxford University in the summer before their freshman year, and in the following two summers, students select two additional summer study-abroad programs suited to their academic interests. The overall cost is slightly lower than a typical four-year degree program.
"College students and their parents are very concerned about college costs, and students often don't study abroad because of the increased cost. We built this program to address these concerns," Dohrman says. "Students go abroad three times and still save money."
Designed to attract high-achieving students, admission requirements for the program include a minimum composite score of 27 on the ACT or a high-school GPA of 3.5 higher. Once accepted, participants must maintain a 3.3 GPA. Students selected for the Global Scholars Program must live on campus for at least the first year and participate in a living-learning community.
About Maryville University
Maryville University is a selective, comprehensive, and nationally ranked private institution with nearly 6,000 students. Maryville offers more than 75 degrees at the undergraduate, masters and doctoral levels to students from 50 states and 33 countries. Consistently ranked as a top private school by Forbes and Kiplinger's, Maryville has been named the No. 1 Overperforming University in the nation by U.S. News & World Report for the past two years. Maryville's athletics teams compete at the NCAA Division II level in the Great Lakes Valley Conference. Founded in 1872, the University is ideally situated on 130 picturesque acres in West St. Louis County.