Maryville University Library
The Maryville University Library, a 47,167-square foot facility, houses the Library collections and services.
First Floor
The Library first floor has two group study rooms and two configurable group work areas with large wall screen monitors to which students can attach laptops for group projection of projects and papers.  Five additional group work booths areas are also available to students as are couches and other seating for groups. The Library's collections of current and recent NY Times bestsellers, popular magazines and movies are located on the first floor.
Coffeehouse, Writing Center & More
A Kaldis coffeehouse opened in the spring 2008 semester.  The Division of Student Success, the Writing Center, the Centers for Sustainability, for Civic Engagement & Democracy, and for Global Education are also located on the Library first floor along with the offices for Career Success and Professional Development, Disability Support & Success, and the Life Coaches. The Health and Wellness Office as well as the Personal Counseling offices are located at the rear of the Library building past the Kaldis.
The Faust staircase and elevator provide access to the second floor.
Second Floor
The Library second floor houses the Circulating Collection, the Pepper Coil Curriculum Collection, the Juvenile Literature Collection, and the Media Collections.  The Periodicals Collection and the University  Archives are also found on the Library second floor. Nine group study rooms are located on this level  as well as the Library's administrative offices. Students wanting to study on their own have access to six individual study rooms.
Morton J. May Art Gallery
Numerous pieces of sculpture from the Morton J. May collection are located throughout the library.  Statues near the staircase are the work of Adolph Weinman, who created them for the 1919 World's  Fair. John Wickersham produced the photographic collage of church. Professor Emeritus Rodney Winfield created the painting, For Those Who Love Books. Professor Emeritus Kent Addison created two sculptures Jonah and the Whale and the child holding a jumping rope near the juvenile literature collection.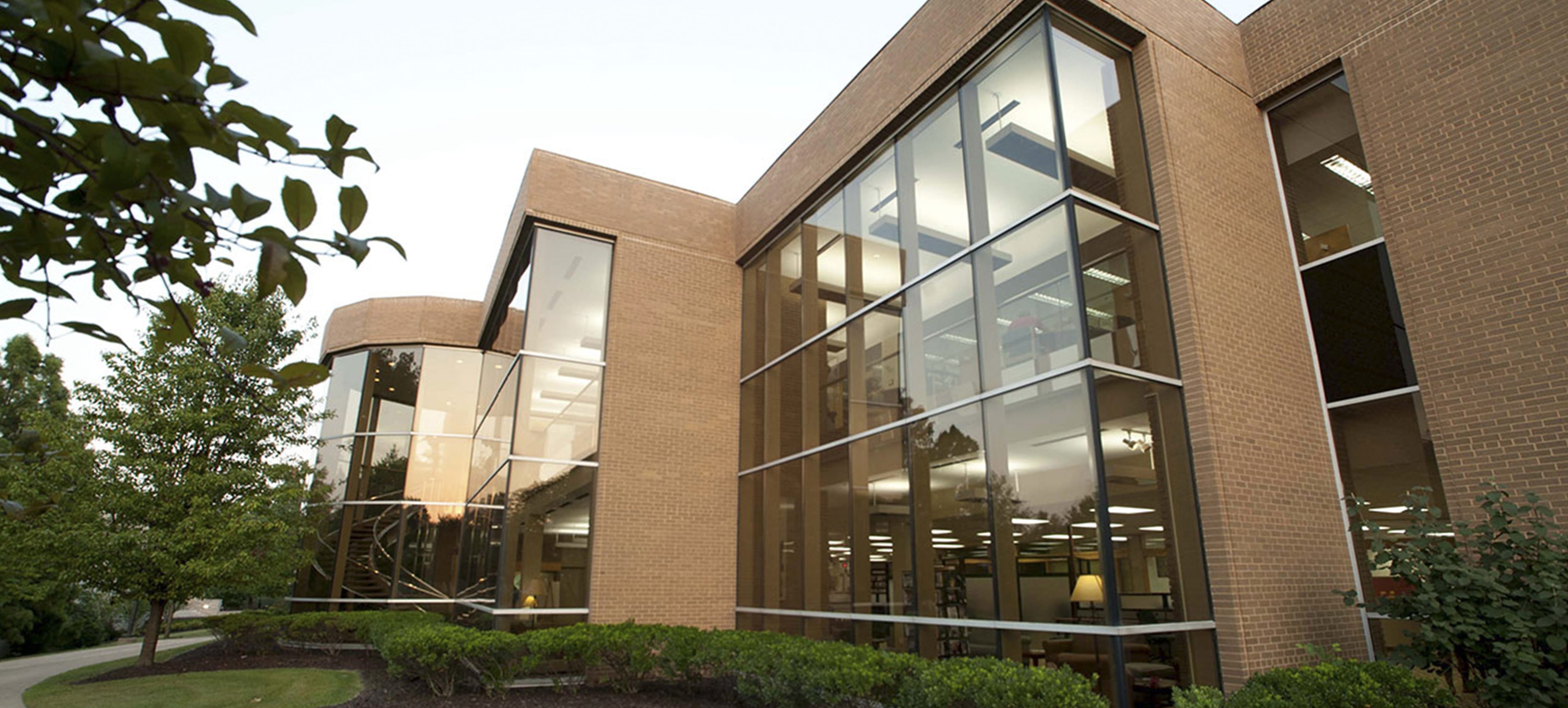 There were no results found.