Mark your calendars for Maryville University's inaugural season of the Force Leadership Series. As part of the series, attendees will hear inspiring messages from a dynamic group of women leaders discussing career decisions, risk-taking and lessons in mentorship.
Maryville's Force initiative provides professional development and networking opportunities throughout the year, providing avenues for women to learn, engage with one another and discover ways to become more involved in causes they believe in. The program also collaborates with other women's initiatives, celebrates women who inspire and motivate and raises awareness of social, economic and cultural issues.
The complete list of Force Leadership Series presenters, in order of appearance, follows.
Women Making a Difference in the Community — September 12, 2019
• Nora Amato, Executive Director, Chesterfield Chamber of Commerce
• Leslie Gill, Executive Director, RUNG
• Opal Jones, President and CEO, Doorways
• Julie Pole, Executive Director, Food Outreach
• Michelle Tucker, President and CEO, United Way Greater St. Louis
Entrepreneurship from a Woman's Perspective — December 5, 2019
• Dr. Tammy Gocial, Interim Dean, John E. Simon School of Business, Maryville University
• Dr. Patty Hagen, Executive Director, T-Rex
• Gloria Carter Hicks, President and CEO, Hicks-Carter-Hicks
• Brandyn Jones, Founder and Executive Director, Animal House Cat Rescue and Adoption Center
Health Care and Its Professions: Women Leading the Way — February 6, 2020
• Christine Candio, FACHE President and CEO, St. Luke's Hospital Corporation
• Michelle Jenkins-Unterberg, Dean, Walker College of Health Professions, Maryville University
• Candace Jennings, Regional President, SSM Health St. Louis
• Tracie Berry McGhee, Executive Director, SistaKeeper
The Health Care and Its Professions panel is sponsored by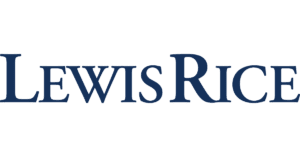 Women and STEAM: Creating a Welcoming Environment — April 2, 2020
• Passion Bragg, Normandy Schools Collaborative STEM champion
• Dena Ladd, Executive Director, Missouri Cures
• Chrystal Riley-Stark, Senior Vice President, Mastercard
• Dr. Margie Vandeven, Commissioner of Education, State of Missouri
ABOUT THE SERIES
All events will include a networking breakfast and panel discussion moderated by Tammie Holland, Public Relations Executive (THPR) and Radio Veteran.
Networking Breakfast 7:30 a.m.
Panel Discussion: 8:00 a.m.
Location
The Bayer Studio at Nine Network of Public Media
3655 Olive Street, St. Louis, MO 63108
Admission
Purchase a series pass for $100 or by event for $30 at maryville.edu/force.
All proceeds from the Force Leadership Series will go directly to Maryville's Women in Leadership Scholarship.
The Force Leadership Series is sponsored by