Information on University Events
Consistent with St. Louis County guidelines, Maryville is no longer limiting capacity at gatherings, meetings and events. To permit appropriate cleaning and set-up, all gatherings, meetings, and events must be requested and approved in advance. Spontaneous events will not be permitted. Visit our FAQ page for more information.
Music at Maryville: Peter Henderson
September 8, 2019 @ 3:00 pm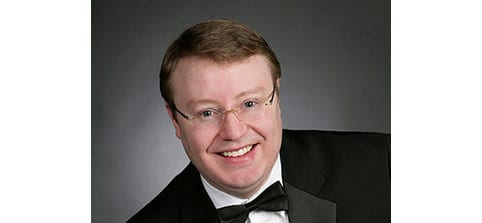 Peter Henderson will showcase Maryville University's recently acquired Steinway concert grand piano in a solo recital featuring major works by three composers who were also virtuoso pianists. Beethoven, Chopin, and Rachmaninov were all greatly inspired by their close connections to the piano. Beethoven's Sonata op. 78 features a lyrical first movement paired with a witty, energetic finale. Chopin's Sonata op. 58 is a magnificent Romantic epic; and Rachmaninov's grand, early "Musical Moments" are texturally rich and vividly expressive.
* Ludwig van Beethoven (1770-1827): Piano Sonata No. 24 in F-sharp major, op. 78 "à Thérèse" (1809)
* Fryderyk Chopin (1809-1847): Piano Sonata No. 3 in B minor, op. 58 (1844)
* Sergei Rachmaninov (1873-1943): Six Moments Musicaux, op. 16 (1896)
Peter Henderson is Artist-in-Residence and Associate Professor of Music at Maryville University. He is the Principal Keyboardist of the Sun Valley Music Festival as well as a frequent extra keyboardist and pre-concert speaker for the Saint Louis Symphony. An active teacher, chamber musician, and composer, Henderson will mark the 250th anniversary of Beethoven's birth during the year 2020 with performances of the composers's 32 piano sonatas.
Admission
Adults: $10
Seniors: $5
Students: Free