Maryville Talks Movies – Taxi Driver
September 28, 2017 @ 6:15 pm
Free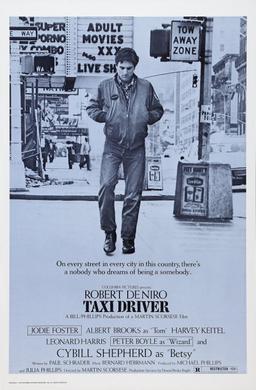 Maryville Talks Movies brings together students and the St. Louis community to watch and discuss significant films in a variety of genres. This week's film will be Taxi Driver, which was released in 1976. Dr. Jim Scott will introduce the movie and then, after the viewing, lead a presentation and/or Q&A session.
Martin Scorsese's Taxi Driver is considered one of the most important films of the 1970s. Robert De Niro plays the title role or Travis Bickle, an alienated, angry Vietnam veteran cut off from normal human relationships. Scorsese's direction and De Niro's performance inspire future filmmakers regarding style and performance for many years to come. The screenwriter was Michael Schrader who used his own depression and isolation to draw the character of Travis Bickle. The script was also inspired by the published diaries of Arthur Bremer (the man who shot presidential hopeful George Wallace) and Jean-Paul Sartre's novel La Naussee (Nauseam). The film was shot in 1974 during a very hot New York summer. Taxi Driver won the Palm d'Ot at the 1976 Cannes Film Festival and is now considered one of the great American films of all time. It received four Academy Award nominations for Best Picture, for the performances by Robert De Niro and Jodie Foster and for Bernard Herrmann's score.
Although this is a for-credit course, the public is invited to attend the movie screenings and accompanying discussions.
Related Events