Maryville Talks Movies – Imitation of Life
October 5, 2017 @ 6:15 pm
Free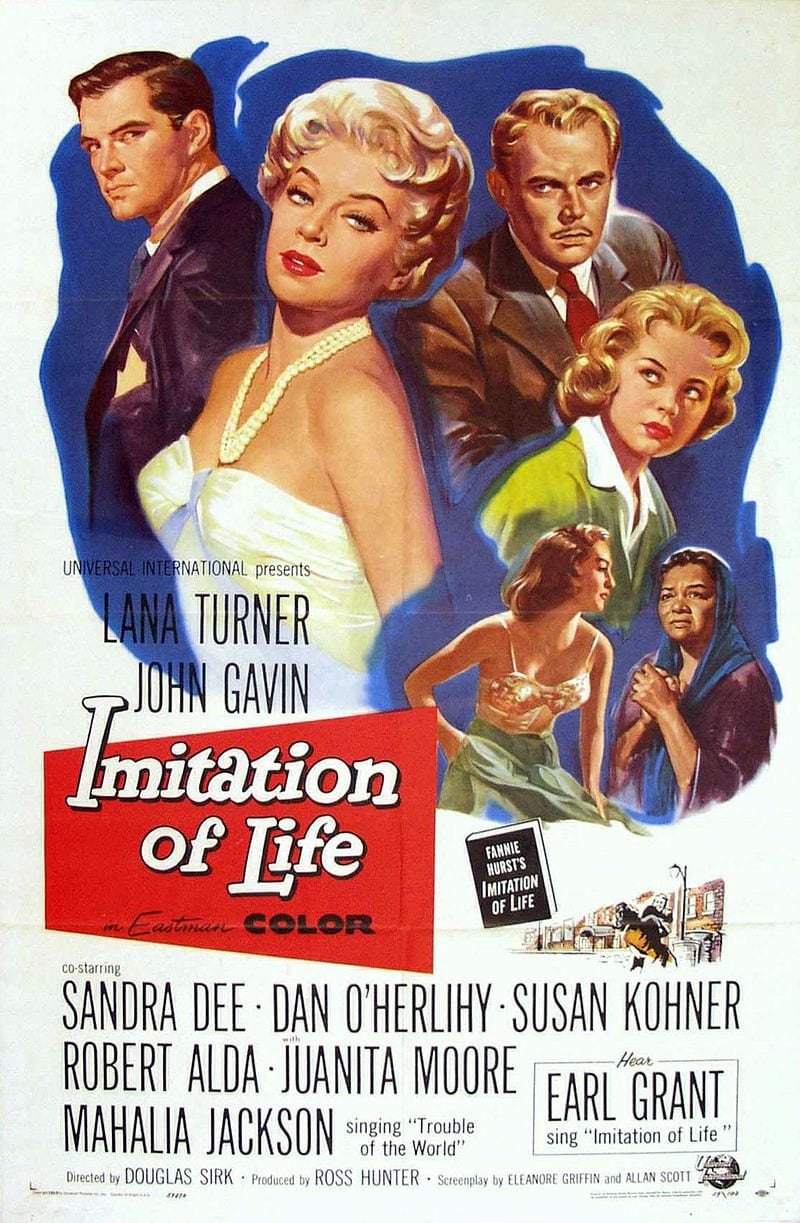 Maryville Talks Movies brings together students and the St. Louis community to watch and discuss significant films in a variety of genres. This week's film will be Imitation of Life, which was released in 1959. Dr. Chammie Austin will introduce the movie and then, after the viewing, lead a presentation and/or Q&A session.
A remake of the 1934 film based on Fannie Hurst's novel, Imitation of Life, was directed by Douglas Sirk and delves into the lives of two women and their challenging relationships with their daughters.  The film stars Juanita Moore as Annie Johnson, who is an African American single mother who befriends Lora Meredith, played by Lana Turner, who is widowed.  While this film achieved immediate commercial success, critical acclaim would take a while longer.  Although the film was originally meant to focus on the women's conflicts with their daughters, it was Annie's relationship with her fair-skinned daughter, portrayed by Susan Kohner, that captivated audiences and earned both actresses Academy Award nominations.  Imitation of Life was one of the first—and more impactful—films to examine race relations and the phenomenon of "passing."  The film adroitly exposes the complexities and harsh realities of the black-white dichotomy. 
Although this is a for-credit course, the public is invited to attend the movie screenings and accompanying discussions.
Related Events