Information on University Events
Out of an abundance of caution, and in an effort to limit exposure to COVID-19 by Maryville community members and event attendees, all on-campus and off-campus university-sponsored events through May 16, 2020, have been cancelled, moved to a virtual format, or postponed until further notice.
These include:
March 31: Scholarship Dinner (Cancelled)
May 16: Spirit of Maryville (Postponed – Date TBD)
All Student Organization events through May 16 (Cancelled)
Spring Concert will be rescheduled for next year (Postponed – Date TBD)
If an event is shifted to a virtual format, you will be contacted by your event organizer. For the most recent information regarding university-sponsored events please visit our event status page.
 
Maryville Talks Movies – Au Revoir Les Enfants
September 7, 2017 @ 6:15 pm
Free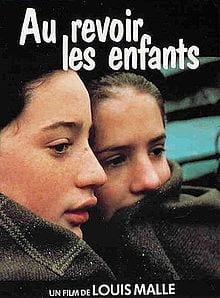 Maryville Talks Movies brings together students and the St. Louis community to watch and discuss significant films in a variety of genres. This week's film will be Au Revoir Les Enfants (Goodbye Children), which was released in 1987. Dr. Germaine Murray will introduce Au Revoir Les Enfants and then, after the viewing, lead a presentation and/or Q&A session.
This 1987 French film directed, produced and written by Louis Malle is based on an incident from his own life which took place in 1944 at the French boarding school he was attending in Fontainebleau. Near Christmas time in 1944 three young boys appeared at the Jesuit run boarding school which attempted to hide the boys' Jewish identity from the Germans who hunted them. Ultimately, the Germans find the boys and also arrest the Jesuit priest who tried to hide them. When he made the film Louis Malle maintained that he has been preparing to make this film his entire life because of the profound effect of losing a boyhood friend and classmate to the Holocaust. Au Revoir Les Enfants met with almost universal praise upon its release, and Malle wholly anticipated that the wave of acclaim would culminate with the 1987 Academy Award for Best Foreign Film; he was personally devastated when the prize was given instead to Babette's Feast (1987). 
Although this is a for-credit course, the public is invited to attend the movie screenings and accompanying discussions.