Information on University Events
Out of an abundance of caution, and in an effort to limit exposure to COVID-19 by Maryville community members and event attendees, all on-campus and off-campus university-sponsored events through May 16, 2020, have been cancelled, moved to a virtual format, or postponed until further notice.
These include:
March 31: Scholarship Dinner (Cancelled)
May 16: Spirit of Maryville (Postponed – Date TBD)
All Student Organization events through May 16 (Cancelled)
Spring Concert will be rescheduled for next year (Postponed – Date TBD)
If an event is shifted to a virtual format, you will be contacted by your event organizer. For the most recent information regarding university-sponsored events please visit our event status page.
 
Maryville Talks Books: Ron Chernow
October 26, 2018 @ 7:00 pm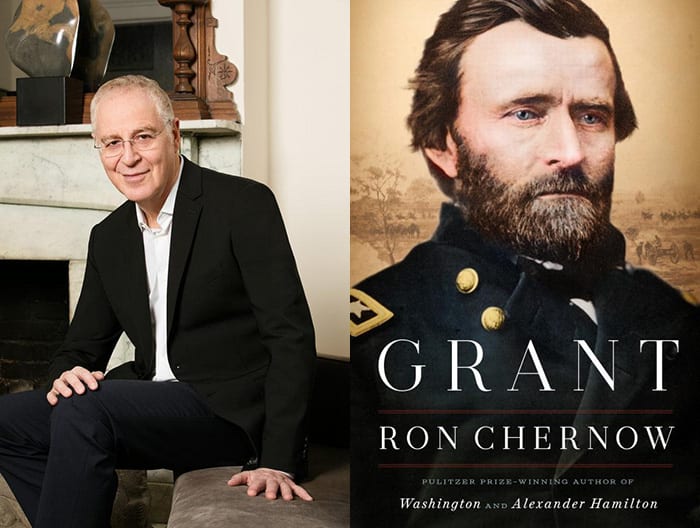 Left Bank Books and Maryville Talks Books welcome National Book Award and Pulitzer Prize-winning author Ron Chernow, who will discuss his new book, Grant!
Ulysses S. Grant's life has typically been misunderstood. All too often he is caricatured as a chronic loser and inept businessman, fond of drinking to excess; or as the triumphant but brutal Union general of the Civil War; or as a credulous and hapless president whose tenure came to symbolize the worst excesses of the Gilded Age. These stereotypes don't come close to capturing adequately his spirit and the sheer magnitude of his monumental accomplishments. A biographer at the height of his powers, Chernow has produced a portrait of Grant that is a masterpiece, the first to provide a complete understanding of the general and president whose fortunes rose and fell with dizzying speed and frequency.
Ticket Information
$25 Ticket: Admits one person and includes one autographed paperback copy of Grant
$30 Ticket: Admits two people and includes one autographed paperback copy of Grant, plus a $5 rebate towards the purchase of a second copy of Grant at the event
Students may purchase a ticket for $5 by using access code maryvillestudentgrant