Maryville Talks Movies – Mississippi Burning
November 8, 2016 @ 7:00 pm

-

10:00 pm

Free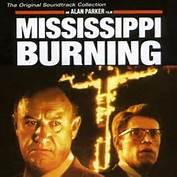 Maryville Talks Movies brings together students and the St. Louis community to watch and discuss significant films in a variety of genres. This week's first film will be Mississippi Burning, which was released in 1988 and directed by Alan Parker. Jesse Kavadlo, PhD, Linda Patella, PhD and Germain Murray, PhD will introduce Mississippi Burning and then, after the viewing, lead a 40-minute presentation or Q & A session.
By no means should Mississippi Burning be taken as an historical depiction of the famous civil war case in which three civil rights workers were killed by the KKK. However, Alan Parker does create the atmosphere and violence of the time and the place: 1964, Philadelphia, Miss. Chris Geralmo's screenplay used dialogue from the FBI investigation and many incidents of violence in the film by white southerners and FBI agents are allegedly inspired by real incidents. The film won four Academy Awards, including one for Best Picture.
Although this is a for-credit course, the public is invited to attend the movie screenings and accompanying discussions.
Sponsored by the Center for Teaching and Learning and Maryville Talks Movies