Information on University Events
Out of an abundance of caution, and in an effort to limit exposure to COVID-19 by Maryville community members and event attendees, all on-campus and off-campus university-sponsored events through May 16, 2020, have been cancelled, moved to a virtual format, or postponed until further notice.
These include:
March 31: Scholarship Dinner (Cancelled)
May 16: Spirit of Maryville (Postponed – Date TBD)
All Student Organization events through May 16 (Cancelled)
Spring Concert will be rescheduled for next year (Postponed – Date TBD)
If an event is shifted to a virtual format, you will be contacted by your event organizer. For the most recent information regarding university-sponsored events please visit our event status page.
 
2020 Maryville University Trivia Night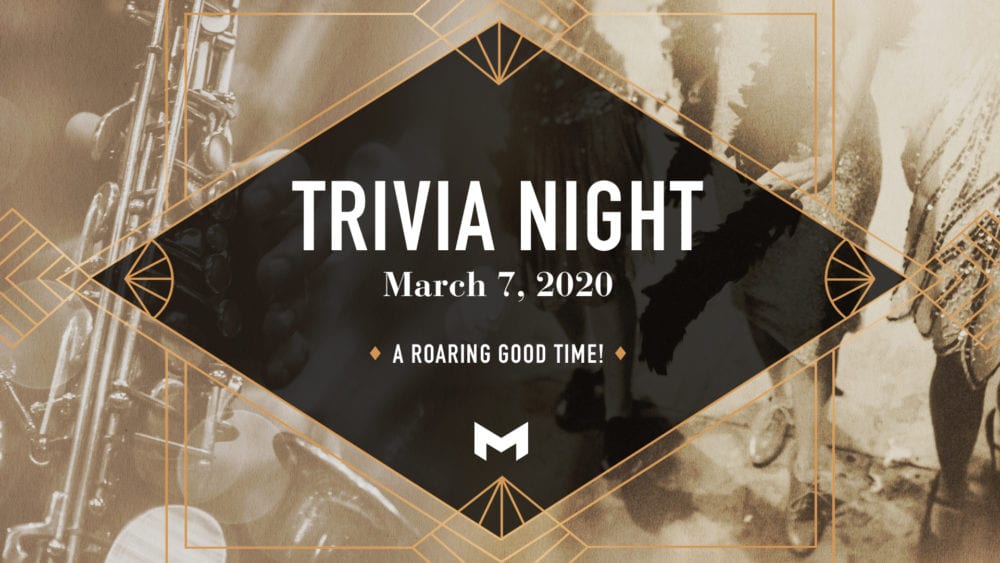 Doors open at 6 p.m. with Trivia starting at 7 p.m. $200 per eight-person table. All proceeds benefit the Alumni Scholarship Fund and the Walker Scottish Rite Clinic.
• Raffle tickets can be purchased for $5. There will be a 50-50 raffle and other fun games.
• Each team is entitled to purchase one set of mulligans (4 for $20). Each mulligan will give you one free answer. You must purchase all four mulligans; no single mulligans for sale. Mulligans are not transferable among tables.
• You are welcome to bring outside food to Trivia Night. However, no drinks of any kind are permitted. Soda, water and coffee are complimentary. Each participant will receive two complimentary drink tickets for beer or wine. A cash bar is available to purchase additional beer and wine.
For more information, contact Bree Baker at 314-529-9391 or at bbaker1@maryville.edu.