Maryville University is Leader in Student Retention
---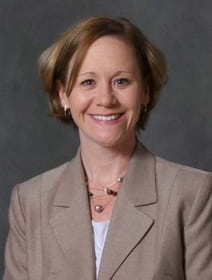 11/11/10
Maryville University has been cited by US News & World Report for success in retaining students after they complete their freshman year. As measured from the fall of 2005 through the fall of 2008, an average 81.2 percent of first-year students returned, ranking Maryville as 21st on the magazine's "Best Colleges 2011" list for average retention rates, Regional Universities—Midwest category.
"We are thrilled to be recognized for our high rate of success in retaining our students," said Jennifer McCluskey, PhD, associate vice president and director of the Center for the First-Year Experience and Advising at Maryville University.  "Even better news is that in our most recent academic year, not included in the timeframe measured by this survey, we achieved a record 84 percent retention rate. Through strong, student-centered initiatives, we will strive to increase that number each and every year."
The accomplishment is the result of enhanced programs for incoming students and greater campus-wide collaboration to ensure their success, said McCluskey.
"Colleges must live up to and exceed expectations in order for students to stay after their first year. Maryville's continual increase in retention over the past few years is a reflection of our entire campus providing a multitude of attractive incentives," said McCluskey.
About Maryville University
Founded in 1872, Maryville University is a four-year, private university located in west St. Louis County. Ranked by U.S. News & World Report as one of America's Best Colleges in the Regional Universities – Midwest category, Maryville University students may choose from 50 academic programs, including degrees at the bachelor's, master's and doctoral levels. Among recent graduates, 82 percent are employed or attending graduate school. More than 16,000 Maryville alumni work and live in the St. Louis region.