Maryville Receives $300,000 Grant for Teacher Education
---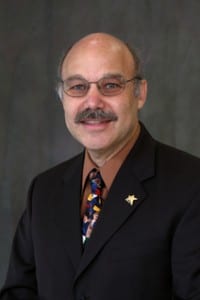 3/13/11
Maryville University has been awarded a two-year, $300,000 federal grant through the Missouri Department of Higher Education to develop Constructivist Early Childhood Science: Building Inquiring Minds, a program aimed at improving early childhood science education. The program will be coordinated through Maryville's School of Education and College of Arts and Sciences.
The grant partnership includes the St. Louis Public Schools and the Missouri Botanical Garden. The focus is on educating early childhood teachers about constructivist science learning, said Sam Hausfather, PhD, dean of the School of Education.
"Constructivist science learning is the idea that children bring strong prior beliefs to their understanding of the natural world and that often these beliefs or preconceptions are not easily changed by current teaching methods," Hausfather said. "Therefore, students must be presented with both hands-on and minds-on experiences that challenge their preconceptions, allowing them to develop more scientific understandings of the world."
Teachers in three St. Louis magnet schools—Stix, Wilkinson and Humboldt—are part of the initiative. Stix and Wilkinson are long-term partner PK-2 grade schools for Maryville University, having been established with assistance from Maryville in the 1980s. Humboldt is being established this fall as a 3-5 grade continuation school for Stix and Wilkinson.
Project activities include summer institutes and academic year follow-up for teachers and administrators. Maryville education and science faculty will serve as institute faculty, with assistance from Missouri Botanical Garden consultants.
During the school year, Maryville faculty and St. Louis school supervisors will serve as coaches, helping teachers to design and integrate constructivist science curriculum into their teaching. Field trips to the botanical garden will provide experiential learning opportunities for teachers and students.
Another component of the program will place Maryville University teachers-in-training into classrooms focused on integrated approaches to science curriculum and instruction. Also, pre-service teacher training will address the needs of culturally diverse students in science education.
"Urban districts nationwide are struggling to fulfill federal education mandates and the St. Louis Public Schools are no exception," Hausfather said.  "This program will help teachers continue to do all they can to improve student achievement and to insure that children living in St. Louis are given the necessary foundation to persist in scientific learning throughout their academic careers."
Funds for this project were provided by a grant from the Title II Part A of the Improving Teacher Quality Grant administered by the Missouri Department of Higher Education. The total expected costs of the project were financed with approximately $346,000 (76 percent) in federal funds and $104,000 (24 percent) in non-governmental sources.
About Maryville University
Founded in 1872, Maryville University is a four-year, private university located in St. Louis, Missouri, and ranked by US News & World Report as one of America's Best Colleges in the Regional Universities – Midwest category. Maryville University students may choose from 50 academic programs, including degrees at the bachelor's, master's and doctoral levels. Approximately 3,700 students are enrolled through the College of Arts and Sciences, the John E. Simon School of Business, the School of Health Professions and the School of Education.