Maryville Professor Featured on 'History Detectives'
---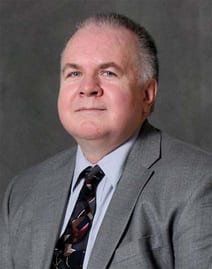 2/6/09
Steven Phipps, Ph.D., assistant professor of Communication at Maryville University, will be featured in an upcoming episode of the popular PBS television program History Detectives. Lion Television, producers of the program, recenty videotaped an interview with Phipps in New York. The segment involves the story of Iva Toguri, accused of being WWII radio propagandist "Tokyo Rose." Phipps, an expert in broadcast history, will be asked to access databases and vintage newspaper articles, as well as discuss WWII journalism. The air date has yet to be announced.
The purpose of the segment is to identify the reporter's voice on an old audio recording. On the tape, a reporter interviews journalist Harry Brundidge (longtime St. Louis journalist), at a pier in San Francisco. At the time of the interview, Toguri was disembarking from a nearby ship, traveling from Japan to the United States.  She was brought back to the U.S. to stand trial for treason and Brundidge was the person primarily responsible for bringing her back.
Maryville University, founded in 1872, is a four-year, private university located in west St. Louis County. Ranked by U.S. News & World Report as one of America's Best Colleges in the Masters-Midwest category, Maryville University students may choose from 50 academic programs, including degrees at the bachelor's, master's and doctoral levels. Among recent graduates, 94 percent are employed or attending graduate school. More than 15,000 Maryville alumni work and live in the St. Louis region.