Maryville launches mobile app for convenient campus connection
---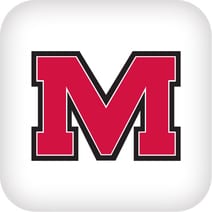 3/19/12
ST. LOUIS   — Maryville University has released a new mobile phone app that links prospective students to application checklists and financial aid information.It also provides users with the information about the latest University news and events.
Maryville University's interactive media team manages the effort. An iPhone version and Android version are both available. The app allows audiences to access content, videos and maps unique to Maryville University. "We want it to tell the story of Maryville and what a fun and exciting place it is," says Ronnie Gaubatz, manager of the Interactive Media Group.
Designers have given special attention to the needs of potential undergraduate students, who can watch videos about campus happenings, read the latest news and sports coverage and even check the weather in west St. Louis County, Mo., where Maryville is located. They can access information to make the application process go smoothly, including an enrollment checklist and a timeline explaining when students need to file for financial aid. "Our hope is that it reaches students thinking about going to Maryville, gives them a flavor for the place and helps to entice them to come," Gaubatz says.
Maryville's new, free mobile app is available at https://www.maryville.edu/Social_Media.htm
About Maryville University
Maryville University, founded in 1872, moved to the national universities category of U.S. News & World Report this year. It is one of three institutions in the greater St. Louis area ranked in the division. In October, Maryville was named one of the Top 100 Private Universities in the U.S. for Best Value by Kiplinger's Personal Finance.