Lewington Named Interim Dean for John E. Simon School of Business
---
3/19/14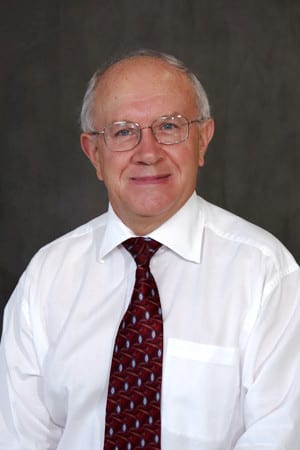 Maryville University has announced that John Lewington, PhD, associate dean of the John E. Simon School of Business and professor of marketing and management, will serve as interim dean of the School for the 2014-2015 academic year. His appointment is effective June 1.
Pam Horwitz, PhD, current and longtime Simon School of Business dean, has been named associate academic vice president.
"We are delighted that Dr. John Lewington has accepted the position of interim dean of the John E. Simon School of Business," said Mary Ellen Finch, PhD, vice president for Academic Affairs. "Dr. Lewington is highly engaged with our students, as well as our many corporate and community partners and he is well respected throughout the Maryville community."
Lewington, who also serves as a professor of marketing and management, joined the faculty of Maryville University in 1990. He earned his bachelor's and master's degrees at The City University-London, and a PhD in database marketing at The Open University-England.
President Mark Lombardi stated, "We are pleased that John will guide and accelerate the dynamic offerings in our Business school as we search for a permanent successor in the fall."
Media Contact
Janet Edwards, Editorial Content Specialist, Marketing and Community Relations, 314-529-9347 (office), jedwards@maryville.edu, 314-249-7982 (cell).