Grant Supports Young Scholars Education Program
---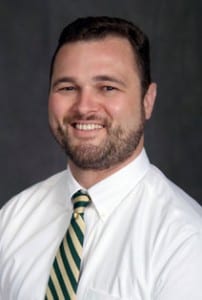 11/1/10
The Young Scholars Education Program, developed by Maryville University's School of Education in partnership with local schools, has been awarded a second $20,000 grant from the Saigh Foundation of St. Louis. The program, piloted at Holman Elementary School in the Ferguson-Florissant School District in 2009, is designed to increase diversity among students in gifted education programs.
"Children from all populations can be gifted and need special services to be allowed to achieve their potential. Sadly, the limiting effects of poverty and other factors can be stifling for many gifted children," said Steve Coxon, assistant professor and director of graduate programs in gifted education. "The Young Scholars program presents a wonderful opportunity to help find children from traditionally underrepresented populations who may be gifted and to give them opportunities to develop their gifts into talents."
Maryville's Young Scholars Education Program identifies students in elementary school who may have the academic potential to qualify for gifted programming after three years of participation. High ability students are identified from groups that are traditionally underrepresented in gifted programs, such as ethnic and racial minorities, low socioeconomic families and English language learners.
Through teacher training, parental involvement programs, after school and summer programs, field trips and higher learning, Young Scholars is designed to help students continue to achieve at increasingly advanced levels, with the hope that many will qualify for gifted programs in the future.
The increased funding for the Maryville Young Scholars Education Program will provide for the participation of a St. Louis City elementary school in the program.
For more information on the Maryville University Young Scholars Education Program, contact Steve Coxon; 314.529.9567.
About Maryville University
Founded in 1872, Maryville University is a four-year, private university located in west St. Louis County. Ranked by U.S. News & World Report as one of America's Best Colleges in the Regional Universities – Midwest category, Maryville University students may choose from 50 academic programs, including degrees at the bachelor's, master's and doctoral levels. Among recent graduates, 82 percent are employed or attending graduate school. More than 16,000 Maryville alumni work and live in the St. Louis region.