Session I: (June 26 to July 15) 6-9 credits – Core Program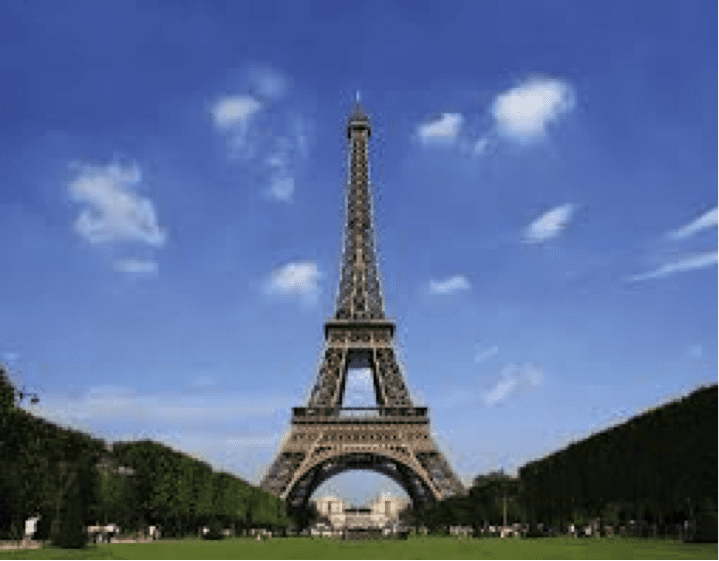 Students live and study in the city of lights, the most famous romantic capital in the world.  The 3-week program offers courses in language, history, politics, culture, criminal justice, business, art, education, and creative writing. Students choose 2 courses from a list of 11 options, taught by faculty from Maryville and its partner schools in MOSAIC.    Excursions include the famous World War II battlefields and American cemetery at Normandy and the palace and grounds of Versailles. Additional group and class excursions within Paris. Estimated total cost (includes tuition, housing, food, excursions, etc.) for 6 credits is estimated at $4,300 plus airfare ($1,500 estimated).  3 additional credits are available for $750. Students stay at the facilities of St. John's University of New York in the center of Paris.
Courses (3 credits unless noted):
Street Photography in Paris (Scott Angus – Maryville)
In this course, students will explore the rich visual street culture of Paris. Students will master the various functions of the digital camera (any camera will do including a camera phone) and will create professional images that can be sold, collected or published. The class will be focused on capturing the daily life of people in various sections of the city including the Champs Elysees, Les Grand Boulevards, the Latin Quarter, Le Marais, Saint-Germain, the Island of St Louis and the Montmarte. We will be documenting the energy, the vibe and the small moments we find in various neighborhoods of this romantic, multicultural and artistic city. Students will have the opportunity to photograph important iconic cultural spaces, and will create images that inspire the imagination and the awe of the Notre Dame, Eiffel Tower, Arc de Triomphe, Sacere-Coeur Pere Lachaise Cemetery, Musee Rodin, Le Moulin Rouge and many other amazing sites.  The class will also serve as a walking tour of the history of photography as the medium was invented in Paris and we will visit three museums and or galleries that showcase photography. Students can expect to graduate with a portfolio of professional images that are equal to those published in National Geographic and the Smithsonian Magazine. We will be spending class time out-side of the classroom on the streets exploring and capturing stories that make this city iconic.
France's Historical Place in World Politics )
Students will study the role of France and other French-speaking countries in world politics. The course will range from the historical to the modern.  Students will survey a variety of important French historical figures, such as John Calvin, Louis XIV, Jean-Jacques Rousseau, Napoleon, Georges Clemenceau, and Charles de Gaulle.  A variety of important world events that are associated with the French-speaking world, such as the French Revolution, the establishment of NATO and the European Union, and the Napoleonic and two World Wars will be examined.  Most of the instruction will take place on the streets, as we will be visiting many sites associated with major political events, organizations, and theories.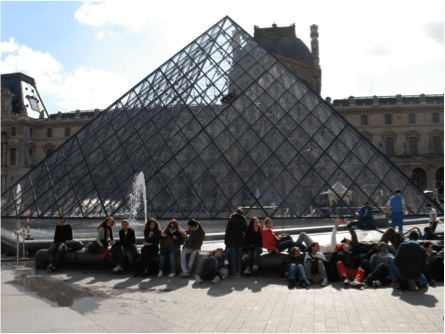 Paris Culture: Sights, Sounds and Tastes (JudithFailoni – Fontbonne)
From the music of the Cathedral of Notre Dame to the French songwriting team that gave us Les Miserables, from the Roman ruins on the left bank to the paintings of Picasso in the Centre Pompidou, from lawn bowling to the center of world fashion, from the parfumeries to the patisseries and fish markets, this course will enliven the senses to appreciate the music, art, architecture, history and culture of Paris. Course opportunities will include excursions in Paris and trips to Versaille, Giverny, and Normandy. This is a hands-on course touring Paris that will acquaint the student with its history and artistic development and allow experience with the contemporary culture of Paris.
Drawing in Paris (Charity Woodard – Missouri Valley)
A course for the general student with little or no background in art.  Basic principles of drawing using a variety of media-pencil, charcoal, colored pencils, and watercolor. This drawing course will enable students to develop skills and ideas by exploring representational approaches to drawing still-life, landscapes, and portraiture.  The class will take full advantage of the location of Paris, by drawing in local cafes and parks. Discussions and group critiques develop students' critical and analytical skills.
Philosophy of Education: From Rousseau to Ranciere (Scott Richardson – Millersville)
What is an "education?" What is an ed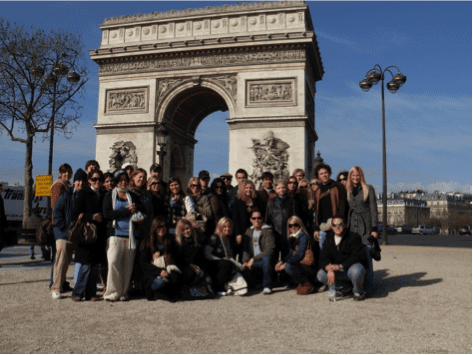 ucation for? Are human beings born good? Should we tell students the "truth" about their world? What is critical thinking?  This course offers an opportunity for primarily graduate students—particularly teachers and those interested in education—an opportunity to examine important questions related to teaching, learning, and life. The course builds understandings around the study of Jean Jacques Rosseau's life (this includes a class trip to the Pantheon) and writing of Émile, Or Treatise on Education and Jacques Rancière's contemporary work, The Ignorant School Master: Five Lessons in Intellectual Emancipation. While the course employs philosophy as a lens, it asks students to think about how they can make important practical changes to instruction and educational environments.
Philosophies of Love and Sexuality: Paris Style (Scott Richardson – Millersville)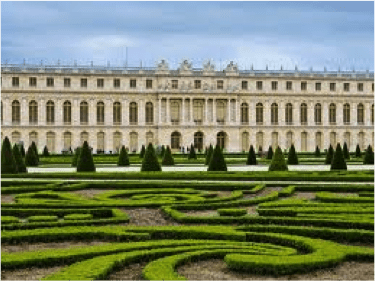 Ooh-la-la! Okay, seriously…love and sexuality is complicated. This course uses Paris—like visits to Musée de l'érotisme (Museum of Eroticism), the neighborhood of Mulin Rouge, and Pont de l'Archeveche (Love Lock Bridge—made famous by the series "Sex in the City") to examine varied philosophical perspectives on love and sexuality. Though philosophical in nature, it pulls from historical, sociological, and feminist fields of study. Students enrolled in this course must be open-minded and aware that graphic images, language and themes may be involved.
Love & Sex in Evolutionary & Cultural Perspective (Brian Bergstrom – Maryville)
Our understanding of the evolutionary psychology of love and sex (romance at the intersection of biology and culture) has undergone a revolution in the last few decades, and Paris is the perfect location/context to explore these new and profound scientific theories, for its history (a legacy of key figures in biology and evolutionary science, and the nearby prehistoric human caves at Lascaux) to its unique cultural heritage and associations with "romance" (explorations of Parisian art, literature, and philosophy, etc. would provide an excellent context for considering how culture "tunes" and modifies human nature to produce cultural differences in thought and behavior).
Paris: A Multicultural Microcosm of the World (Deborah Knaust – Maryville)
This 3 credit course allows students an opportunity to experience and examine the many cultures of Paris first-hand. Students will reflect and analyze on the diversity issues in France by considering contemporary political, social, and economic contexts. Through readings, film screenings, discussions and site visits we will explore the movements and encounters that have made Paris a rich, and sometimes controversial, site of cultural exchange.  According to a 2006 study, 8% of France's population, that is 4.9 million people, are foreign-born immigrants, and France is home to Europe's largest Muslim population (Dunston, 2010). Prior to arriving in Paris, students will read selecting readings provided by the instructor to gain a better understanding of the many cultural, social, and political issues facing immigrants in France. During the Paris experience, students will reflect on their experiences while writing short reflective papers and through discussions. Site visits include the Paris Museum of Immigration, The Paris Story, Museum of Arab History, Museum of Jewish Art and History, Quai Branly Museum, visits to cultural neighborhoods, and other cultural sites.
French Food: History, Culture, and Society (Aurelien Mauxion – Columbia College)
F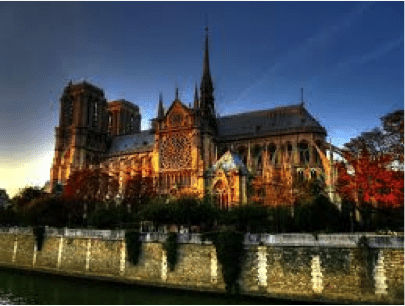 rench food and cooking constitutes a central pillar of Western cuisine. Over several centuries, a wide range of regional specialties and ways of cooking have blended to form a distinct culinary tradition, maintained by specific institutions and highly selective and renowned culinary schools. From hors d'oeuvres (pâtés and terrines, foie gras, French onion soup) to main meals (quiches, beef burgundy, veal blanquette) and deserts (crème brûlée, crèpe, mousse au chocolat), the list of French food products and dishes is extensive. French people have also maintained specific daily practices of food production and consumption. Throughout France, in almost all villages, one can find a local boulangerie (bakery) where a local artisan sells bread and pastries made on site the previous night.
Where does this culinary tradition come from, and how has it evolved over time? What do French people eat, and why do they value food the way they do? What role has food played in the construction of a French cultural identity, and to what extent has this process been contested and challenged over time? Specifically, how has this construction formed and reflected ethnic, gender, and religious identities? Finally, to what extent has French food and cuisine been affected by the industrialization and globalization of food production and consumption?
These are some of the questions that will be addressed in the course. Paris constitutes a unique location for teaching a course on French food. In addition to experiencing local bakeries, delicatessens, and local farmers markets on a daily basis, students will meet with chefs and visit culinary schools (French School of Gastronomy) as well as several museums (chocolate museum, wine museum, and specific galleries dedicated to French food in larger museums such as Le Louvre).
Mauxion was born and lived in France until he came to the United States ten years ago. He teaches sociology and anthropology at Columbia College. His brother is a chef who attended the French School of Gastronomy in Paris. He will be able to provide useful contact information for the activities associated with this course.
Women and Protest in Paris (Tonia Compton – Columbia College)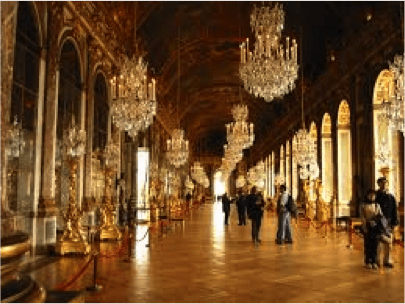 Paris has been home to numerous protests, many of which have been conducted by women and have addressed issues of women's rights. This course will examine the city as a site of protest for women from around the world and will consider the actions of individual women as well as women within groups. Protest will be broadly defined to include demonstrations as well as writings and will consider critiques of society and its treatment of women as a form of protest. From women's participation in the French Revolution, including the women's march on Versailles, to their activism in the Revolution of 1848, the Communes of 1871, and the Free France movement of World War II, French women have an active and engaging history of staging their demonstrations in the streets of Paris. In addition, the city has been home to several international meetings devoted to women's rights, including the First International Congress of Women's Rights in 1878. Sites of instruction would include the Louvre, home to artists' depictions of these events and home to modern day protests by FEMEN, the Panthéon which honors Germaine Tillion and Genèvieve de Gaulle-Anthonioz who were activists in the French Resistance, the Basilica of St. Denis which will allow for a discussion of French royals who engaged in forms of protest, the Palace of Versailles which will facilitate a discussion of the women's march to Versailles in the French Revolution, the Chapelle Expiatoire, site of the former Madeleine Cemetery where Olympia de Gouges was interred, Pere Lachaise Cemetery where French suffrage activist Hubertine Auclert is interred, the Latin Quarter as home to expatriate writers, and the Moulin Rouge for a discussion of female sexuality as a form of protest.
Exploring the Culture of Paris (James Harf: Political Science & International Affairs – MU)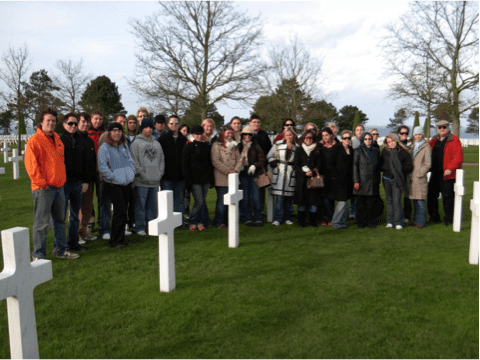 This 3-credit course allows students to prepare for and reflect upon a wide range of both group and individual excursions during their 3-week program in Paris.  Students will participate in several day-long and longer excursions, including city-wide excursions and out-of-Paris excursions such as the World War II battlefields and the American cemetery at Normandy.  Additionally, students will select other sites, activities, events, and programs to experience.  In total, students will select 15 excursions prior to departure for Paris.  Students may change a handful of sites/activities after arrival abroad.  To begin the process of selecting sites and activities, go to the Internet and type in top tourist, historical, cultural sites and activities in Paris.  Then peruse the various lists and read the descriptions of each site/activity.  In 30 minutes you will have an abundance of ideas that will form the basis of your initial list of 15 sites and activities. These latter 15 locations:  (1) could represent a variety of student interests and would be simply used by the student to fulfill the total number of elective credits toward graduation; or (2) may be tied closely to a student's general education requirements; or (3) may be tied to a student's major/minor.  In the latter two cases, the student should also seek prior approval of the list of 15 sites from his/her campus academic advisor if the course is to be used for a student's general education requirements or major/minor academic program. The selected sites in these cases will relate to the specific discipline(s) of the general education area or the major/minor program.  The student will write two short papers for each excursion, a "before excursion" paper where the student describes the reason for the choice and what he/she expects to find, and an "after excursion" paper where the student reflects on his/her experience.  The "before excursion" paper is due prior to arrival in Paris and the "after excursion" paper is due one month following the end of the overseas portion of the program.  The "after excursion" paper must be accompanied by proof that you visited the location so described.  It may be an admission ticket receipt, a digital camera photo, or some other piece of evidence.
Session II: (July 24 to August 15 on-site) 6-9 credits – Program on Sustainability

This special program will focus on the topic of sustainability.  Students may enroll in 6 credits or 9 credits (preferred).  Estimated total cost (includes tuition, housing, food, excursions, etc.) for 6 credits is estimated at $4,300 plus airfare ($1,500 estimated).  3 additional credits are available for $750.  Students stay at the facilities of St. John's University of New York in the center of Paris.
Creating Sustainable Communities (Nadine Garner and Jason Baker – Millersville) (6 credits)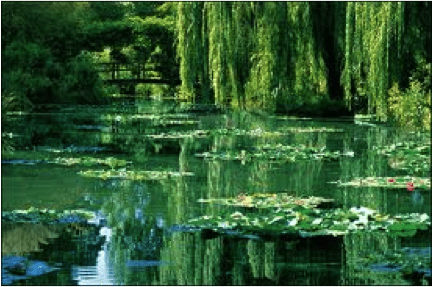 This interactive course will explore the theory and practice of sustainability in all of its many dynamic forms. The course will embrace the United Nations' description of sustainability, in which we will consider all 3 pillars of sustainability (environmental preservation, social justice, and economic equality) in order to create and maintain communities that are environmentally responsive, socially just, and aware of the economic opportunities that all members of a society need in order to thrive. As citizens inhabiting our global village, we must not only face the realities of climate change and diminishing resources by becoming knowledgeable of the current situations facing our planet, but we must also accept the invitation to joyfully participate in positive ways to create a better world.  Working together, the professors and students will generate excitement for and increased awareness of the personal responsibility and creativity that each individual can take to contribute to the common good and to the development of thriving and resilient societies. We will utilize the environmental, social, and economic sustainability practices found in Paris and other areas, as examples of how a community can support and protect its inhabitants in order to ensure a better quality of life, one that can be sustained far into the future.  This course would ideally be cross-listed as a graduate and undergraduate course, and crosslisted as a Psychology and Education course.
The Art, Culture and History of Paris (Mark Schatz – Maryville)
Students will explore Paris; its museums, famous landmarks, wonderful churches, and normal street-life of the most romantic city in the world.