Oxford/London
(July 4-26 on-site – 6-9 credits)
---
Students live and study in the most famous university town in the world. The program is 3 weeks. Students choose 2 courses from the following types of courses: (a) a tutorial (individual study) with an Oxford University Don (professor), (b) a world affairs seminar with lectures by 10 Oxford University professors, and/or (c) courses taught by Maryville and another St. Louis-area faculty. Up to 6 excursions, many to London.
Students will live in flats (apartments) in Oxford. Estimated total cost (includes tuition, housing, food, excursions) for 6 credits is estimated at $5,545 plus airfare (approximately $1,500). 3 additional credits are availablefor $750.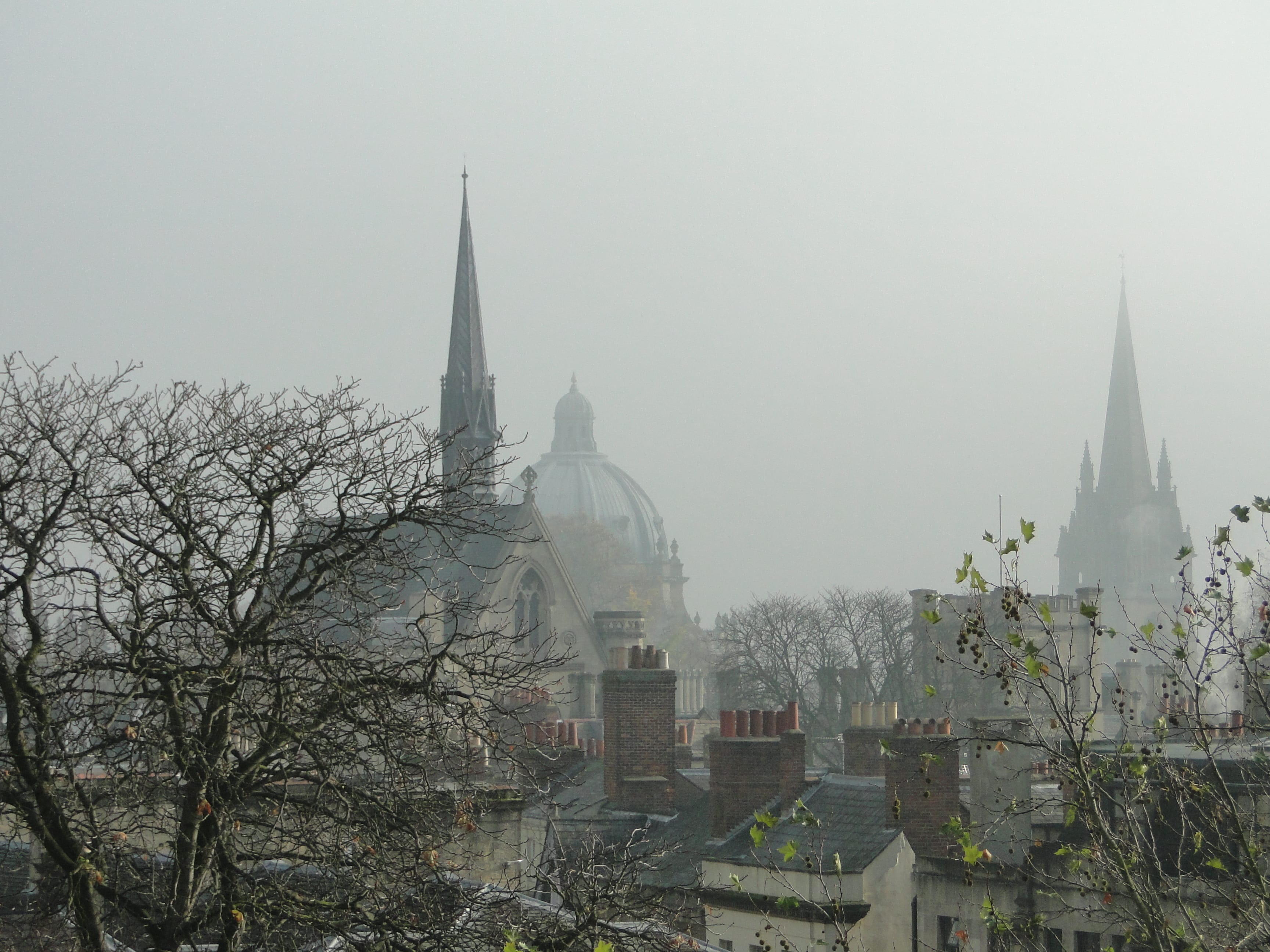 Session I: (July 4 – 26 on-site) 6-9 credits
History of Health Care in England (Linda Berry: Nursing – Maryville)
This course explores the history of the health professions from their earliest beginnings to the present.  The development of the profession from a social and cultural aspect is emphasized.  Learning experiences will include site visits to London's famous health-related institutions.
Cultural Competence in Health Care (Olaide Sangoseni – Maryville)
This is an introductory course to cultural competency based on cultural competence model, which consist of several cultural frameworks including awareness, knowledge, skill, encounters and desires. The goal is to facilitate the student's sensitivity to other culture or worldview. To emphasize to students that an unfamiliar culture is not necessarily superior or inferior, rather it should be seen as different. Finally, students will learn that cultural differences are not always easily obvious, the fact that an individual have similar physical features does not necessarily translate to similar cultural views.  Oxford, England is panoply of culture among cities in the UK; it is widely recognized as city of the oldest university in the English speaking world, thus a well-educated city. It is also today recognized as the most multicultural city in the UK. It has the second most culturally diverse population in the UK because one in six Oxford residents speaks a language other than English; twice above UK national average.
British Museums and Galleries (Germaine Murray – Maryville)
Students will trace the origin of the museum movement from Oxford University's Ashmolean Museum to the Pitt-Rivers anthropological Museum to the British Museum and National Galleries in London. The course is a primer that will explore why modern museums began, why these early museums were  organized as they were, and why they came about in the first place. Students will visit a total of 15 museums of all types: anthropological, historical, artistic, scientific and more. Students will also have a chance to visit Oxford Castle, Christ Church, The Bodleian Library as well as museums off the beaten path.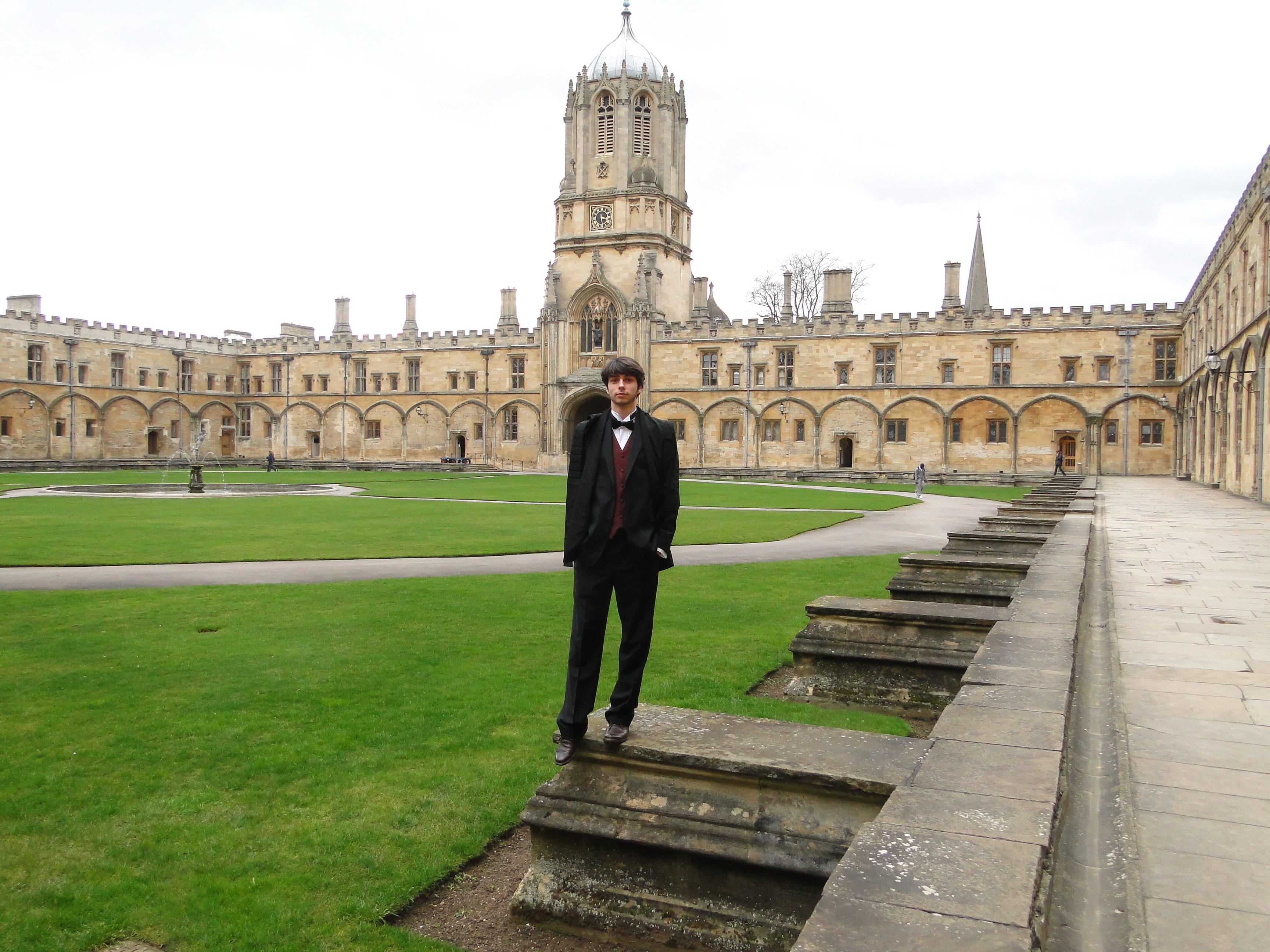 Crime, Poison and Deception in Victorian England (Kristin Bruzinni – Maryville)
As one reflects over the Victorian era, an image of a time built on security and tradition comes to mind.  The Victorians of the time, however, saw something very different.  They viewed their era much the same as we view our own…a time of change.  This era was a time in which many technical innovations inspired hope for the future and fear of change.  Among these changes, were those related to the modernization of the police force and forensic science?  Much of the mystery related to crime during the Victorian era is related to the absence of scientific understanding and modernization of the rules of law, both of which were undergoing drastic changes during this period.  Crimes in the past exist today.  The major difference however, was that many of these crimes were accepted within certain social classes, or were not truly unearthed as crimes until scientific testing existed to unearth proof of the crime.
Many criminal historians know the Victorian era as the Golden Age of Prostitution and Poisoning. Prostitution in Victorian England was a part of everyday life for people of all social classes.  Poisoning during this time is one of the major reasons toxicology developed as a field of medicine.  As medical knowledge increased so did the need for cadavers for the ever-growing medical community.  During this time, body snatching by grave robbers and kidnapping became an ever-growing business, thus taxing the newly developing police force. Robert Peel faced many dramatic changes in the evolution of England's police force, the development of street crime, serial murder and mysterious deaths were just a few "issues" plaguing law enforcement.
American and England, a Common Heritage, United and Divided by War (Dan Bruzzini – Maryville)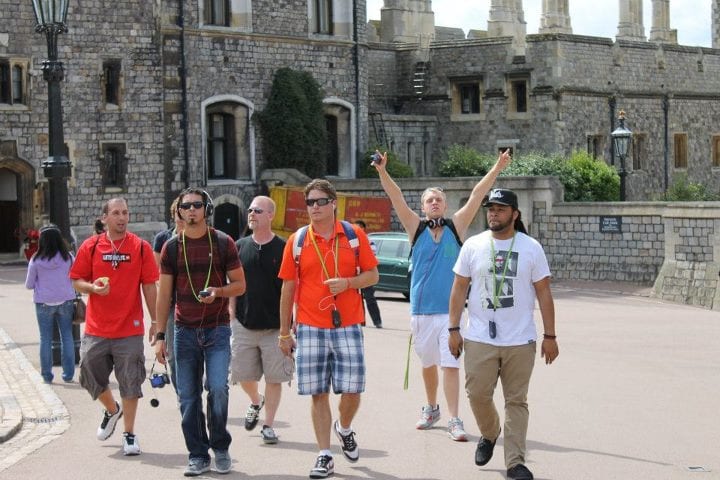 The special relationship between America and England has its roots in our common Anglo-Saxon heritage, Natural Law, and similar institutions.  It is this common heritage that led to our division through the Wars of Independence and of 1812.  It is this common heritage that united us through the 20th century wars – WWI, WWII, and the Cold War.
Shakespeare on Stage and Screen (Timothy Shea – Millersville)
This course will examine a collection of Shakespeare plays that have been adapted for both stage and screen and will examine the ways these different media accentuate the Bard's characters, plots, and themes. Film and stage viewings will be an integral component of this course, including performances at The Globe and other historic venues. Emphasis will be placed on adaptation studies, dramatic interpretation, and overall enjoyment of these timeless plays.
The Comparison of Past and Present Psychiatric Hospitals in Oxford and surrounding areas (Shemya Vaughn – Maryville)
Undergraduate students will learn about the history and current social and medical treatment of people with mental illness in England. Because students will receive background information on history and current social and medical treatment of people with mental illness in the US, they will be asked to compare the two countries' response to mental illness. Students will learn about different diagnoses of mental illness in England and what the most common diagnoses are within the country. There will be a strong emphasis on the cultural implications of psychiatric response and treatment in England, with students being asked to reflect on the differences between their culture and the presenting culture.
Great Playwrights and Living Theater of England (Mark Kelty — Central Methodist)

This course will examine the written and living work of the great playwrights of England, past and present. Students will read and analyze the dramatic work of a number of playwrights, who will be chosen according to the live theatre offerings presented in July 2015. Aside from William Shakespeare, who will be one of our choices, we will possibly study the works of Christopher Marlowe, Harold Pinter, Joe Orton, Alan Ayckbourn, Tom Stoppard, Caryl Churchill, among others, even Martin McDonough.

We will analyze their works basing our approach on David Ball's Backwards and Forwards. We will attend plays and take backstage tours at the theatres in Oxford, Stratford Upon Avon, and London. We will explore theatre in formal and informal settings. An example of an informal setting would be the work done by RIFT, currently (Summer 2014) performing MacBeth in Balfron Tower, a residential building in East London (see Macbeth.in). Other opportunities are currently presented by secretcinema.org, which reenacts movie scripts for and with live audiences.  As Summer 2015 approaches, we will more specifically focus on the events, plays, and productions which we will explore in July.

American GI's in World War II Britain (Brad Lookingbill – Columbia College)

The course analyzes the impact of American GIs on Great Britain during the Second World War.  Millions of U.S. servicemen "occupied" wartime Britain between 1942 and 1945, utilizing large tracts of land for military installations while Americanizing the country in profound ways.  The impact of "total war" on the home front will be considered as well as the special relationship between the Allies before and after D-Day.  This requires an exploration of what these developments actually meant for British communities, as ordinary people coped with the wartime bombings in addition to the Anglo-American interactions.  Once troops flooded into the already crowded island, scarcely a village did not have close contact with the strangers.  Whether described as saviors or as devils, the airmen and soldiers have been a vibrant subject of military folklore ever since.  Indeed, the presence of so many Yanks brought irritations contemplated by an old joke: they were "oversexed, overpaid, overfed, and over here."

The course carefully touches on these historic conditions viewed from both sides of this trans-Atlantic encounter.  The vast majority of American conscripts were hardly world travelers before the war, while the British people outside London rarely had seen a foreigner.  There was more to the situation than a quaint clash of cultures, however, and both nations worked hard to maintain a necessary alliance.  We will strive to capture the GIs and Brits in their wartime moment together, studying the contrasts between two societies.

Historic sites for excursions include examples such as:

Town Hall Museum (Oxford
Battle of Britain Bunker (Uxbridge)
Imperial War Museum (London)
Churchill War Rooms (London)
National Army Museum (London)
HMS Belfast (London)
Air Museum (Duxford)
Bletchley Park Museum (Milton Keynes)
Bushy Park (Camp Griffis markers)
American Military Cemetery (Cambridge)
The Eagle Pub (Cambridgeshire)
The Second World War Experience Centre (West Yorkshire)
First Army Headquarters in Bristol (Clifton College, Bristol)
100th Bomb Group Memorial Museum (Norfolk)
Airfield Control Towers and Heritage Centre (Burtonwood)
Merseyside Maritime Museum (Liverpool)
D-Day Museum (Portsmouth)
Current Issues in English Education (Curtis Mason – Columbia College)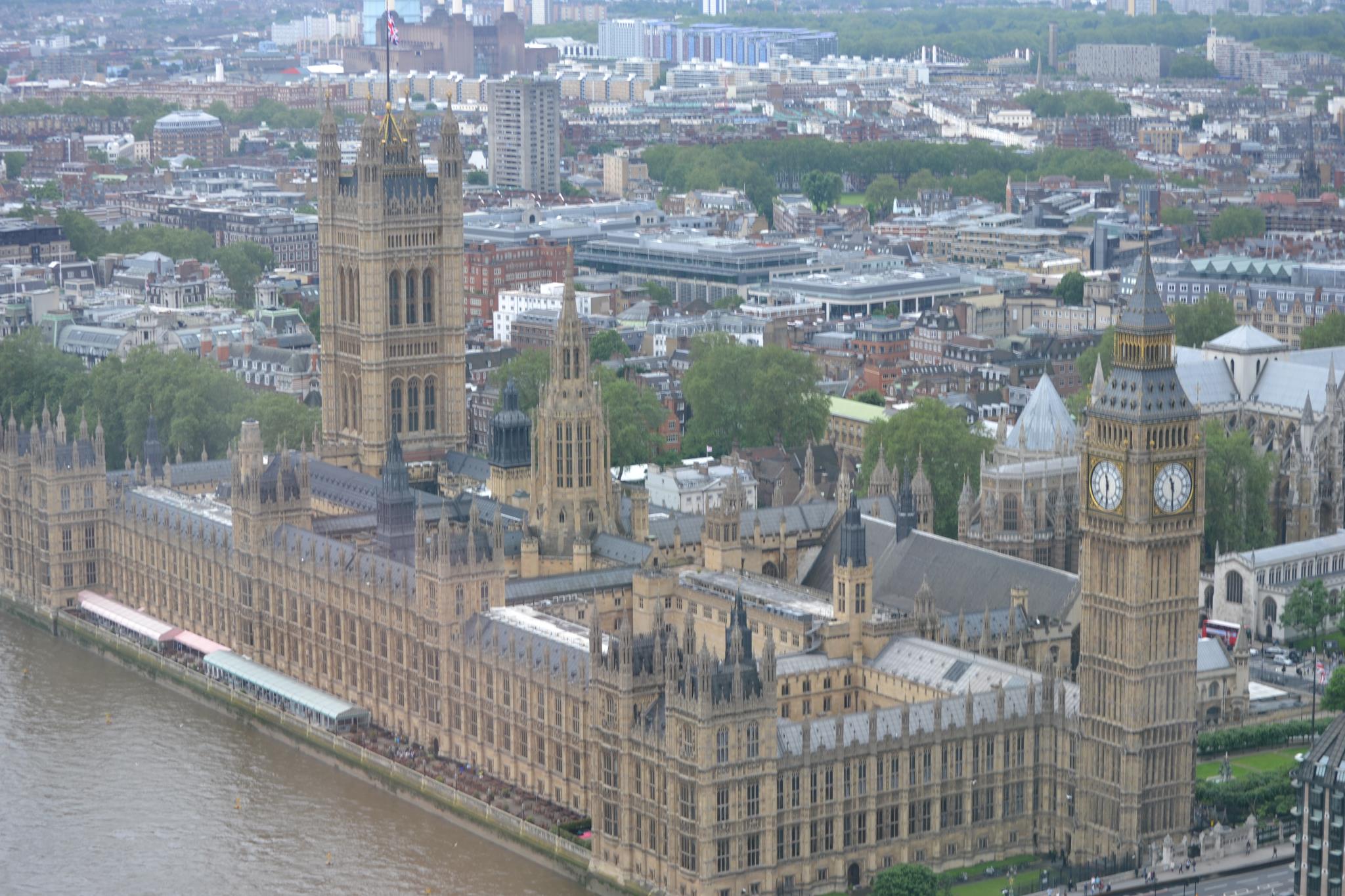 This course will examine current issues within the English Educational system through an investigation of current practitioners and stakeholders. After instituting a series of national education reforms including increased accountability and restructuring the national curriculum, Michael Gove, British Secretary of Education was replaced during the summer of 2014. This school year, students are experiencing the new curriculum without the overt support of many teachers. Implicit within this controversy are concerns over the impact of high stakes testing, as indicated by the General Certificate of Secondary Education (GCSE) exams required by all students, and their impact on social stratification. Oxford University is a perfect place to study these issues. It is home of one of the most selected admissions programs in the world, so students would be able to investigate the English education perspective on high stakes testing from Oxford Faculty, admissions representatives, and students. Additionally, because local schools are still in session during early July, students will meet with local schools to discuss how the new national curricula and other accountability efforts affect their programs. Of particular interest is the Tyndale Community School in Oxford, created in 2013. This school, known as a Free School, was started because of recent reform efforts that allowed free, taxpayer-supported, open admissions non-profit schools to operate without having to follow the national curriculum. Visiting this school would allow a first-hand account of how this new type of school operates in practice. Though not exclusively comparative, this course will draw on American educational policies to provide a background and connection to our students' experiences. Additionally, these issues will be connected to broader philosophical, historical, and sociological perspectives in education.
Exploring the Culture of Britain (James Harf – Maryville)
This 3-credit course allows students to prepare for and reflect upon a wide range of both group and individual excursions during their 3-week program in Oxford/London.  Students will participate in several day-long excursions, including city-wide excursions in Oxford and London, Stonehenge and Bath, and Windsor Castle..  Additionally, students will select other sites, activities, events, and programs to experience.  Together students will select 15 individual excursions prior to departure for London.  Students may change a handful of sites after arrive abroad.  These latter 15 locations:  (1) could represent a variety of student interests and would be simply used by the student to fulfill the total number of elective credits toward graduation; or (2) may be tied closely to a student's general education requirements; or (3) may be tied to a student's major/minor.  In the latter two cases, thestudent should also seek prior approval of the list of 15 sites from his/her campus academic advisor if the course is to be used for a student's general education requirements or major/minor academic program. The selected sites in these cases will relate to the specific discipline(s) of the general education area or the major/minor program.  The student will write two short papers for each excursion, a "before excursion" paper where the student describes the reason for the choice and what he/she expects to find, and an "after excursion" paper where the student reflects on his/her experience.  The "before excursion" paper is due prior to arrival in Oxford and the "after excursion" paper is due one month following the end of the overseas portion of the program.  The "after excursion" paper must be accompanied by proof that you visited the location so described.  It may be an admission ticket receipt, a digital camera photo, or some other piece of evidence.
World Affairs (Oxford Study Abroad Program faculty from Oxford)
This course focuses on a series of topics associated with relationships among countries:  global politics today, clash of civilizations, evolution of modern diplomacy, wars of independence, modern Britain, world attitudes about America, President Reagan's foreign policy, Bush's and Blair's war, America and the Middle East, terrorism, evolution of European security agreements, British foreign policy, war and history, U.S. foreign policy in the 20th century, Arab spring, U.S. and British intelligence, the after-effects of World War II, and Winston Churchill and world affairs.  Lecturers include numerous Oxford professors and other former government officials with experiences in world affairs.
Tutorial Course with an Oxford Don
This course uses the famous Oxford University tutorial (Don) system, where the student meets the professor (Don) in a one-on-one setting on four occasions to present three essays on a selected topic based on a reading list provided by the Don.  A grade point average of 3.0 is required.