Sandy Ross
Professor of Physical Therapy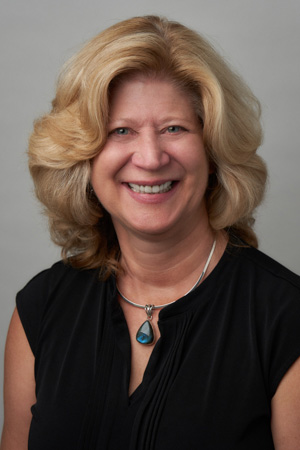 Phone:
Work
314.529.9513
Email:
sross@maryville.edu
Education
BS in Physical Therapy, Maryville University
Doctor of Physical Therapy, Massachusetts General Institute of Health
Masters of Health Science, Washington University
Certified Clinical Specialist in Pediatric Physical Therapy – APTA
Courses Taught
Kinesiology I & II, Research Methods, Research Proposal I & II, Research Symposium, Functional Development, Advanced Assessment
Research Interests
Pediatrics, especially cerebral palsy, gait analysis
Selected Publications
Ross, SA, Yount M, Ankarstad S, Bock S, Orso B, Perry K, Miros J, Brunstrom-Hernandez J. 2017. The effect of participation in an intensive sports program on walking ability and endurance in children with cerebral palsy.  American Journal of Physical Medicine and Rehabilitation. 2017 Jun 21 (epub ahead of print)
Ross SA, Rice C, von Behren K, Meyer A, Alexander R, Murfin S. 2015. Reliability of sagittal plane hip, knee, and ankle kinematics using the GAITRite video camera system. Physiotherapy Theory and Practice. 31(1):53-60.
Gates PE, Banks D, Johnston TE, Campbell SR, Gaughan JP, Ross SA, Engsberg JR, Tucker CA. 2012.  Randomized controlled trial assessing participation and quality of life in a supported speed treadmill training exercise program vs a strengthening program for children with cerebral palsy.  Journal of Pediatric Rehabilitation Medicine 5(2):75-88.
Ross, S.A., Engsberg J.R., Foreman, M.  2011.  A comparison of three different methods to analyze ankle plantarflexor stiffness in children with spastic diplegia cerebral palsy.  Archives of Physical Medicine & Rehabilitation. Dec;92(12):2034-2040.
When I'm Not Teaching
I enjoy being outdoors, snow skiing and traveling with my family.